Knowledge-based expert systems in chemistry (not counting on computers)
Knowledge-based expert systems in chemistry (not counting on computers)
Philip Judson
Cambridge, UK: RSC Publishing 2009 | 211pp | ?95.00
ISBN 9780854041602
Reviewed by Susan Boyd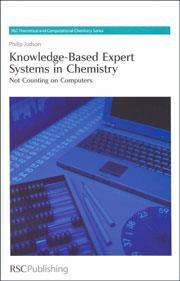 This is the first book in the RSC Theoretical and computational chemistry series and itself is a pioneer in the sense that it appears to be the only book to date devoted to the development of knowledge-based expert systems in chemistry and toxicology.
The book, by its own admission, is aimed at practising computational and theoretical chemists, and students of these subjects. At first glance, I expected quite a dry textbook, but I was very pleasantly surprised as I meandered through the first couple of chapters. In fact, alongside the scientific detail, the book provides an engaging history of not only knowledge-based systems in chemistry, but also of the wider context of chemoinformatics, describing the key individuals instrumental in defining the science we now regard as standard, and some of the companies and products they created. Fascinating for those of us keen to explore the roots of our discipline.
The subject matter ranges from defining artificial intelligence through to illustrating the use of rule-based systems by currently evolving software tools, thoroughly describing the fundamentals of computational structure representation and searching algorithms on the way.
The book's publication is very timely, given the introduction of the Reach (registration, evaluation, authorisation, and restriction of chemicals) legislation which requires more information on chemical degradants than previously, and the Organisation for Economic Cooperation and Development recommendations on chemical hazard assessment, which promote replacement of some in vitro tests by in silico methods. Knowledge-based systems will surely have a role to play in these areas in future.
All in all this is a very readable text, useful both for teaching purposes and as a reference for the practising scientist. And it makes interesting reading for the would-be scientific historian too!