This webinar will introduce EU funding available to SMEs through Horizon2020, the SME instrument, and Eurostars

The webinar will provide an overview of three EU funding programmes that have committed nearly €80 million of funding until 2020. Each programme provides differing combinations of business support and collaborative opportunities that enable SMEs to advance their innovative technology.
Horizon2020 – The Industrial Leadership pillar supports SMEs build key enabling technologies in areas including advanced manufacturing and processing, advanced materials and biotechnology
SME instrument – Provides phased financial and business support to help SMEs develop products, services or processes ready for the global market.
Eurostars – A joint programme with EUREKA, it supports international innovative projects led by R&D-performing SMEs.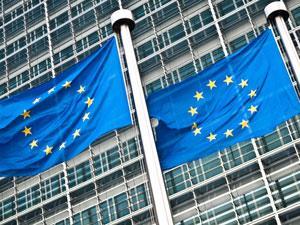 The panel will introduce the upcoming 2016/17 calls that may be of interest to SMEs in the chemical sciences through Horizon2020 and the SME instrument. These include:
Accelerating the uptake of nanotechnologies advanced materials or manufacturing and processing technologies.
Cross-cutting PILOTS.
The webinar will further consider the key lessons learnt from previous calls and the specific challenges SMEs face when making applications. The panel will explore mechanisms that can overcome these challenges required to make successful funding applications in the future.
By the end of this webinar, you will:
Understand the differences between three different EU funding programmes available to SMEs: Horizon2020, the SME instrument, and Eurostars, and the opportunities each of these presents to your company. Identify the key lessons learnt from previous calls and what things you'll need to consider when making a successful application in the future.
Know some of the potential barriers facing SMEs seeking funding, and ways these can be overcome.
Be aware of the deadlines to consider for 2016/17
Learn the call topics that are relevant to the chemical sciences and of interest to SMEs.
If you can't attend but are interested in the webinar, register anyway and we'll send you a link to the recording.

Date and time
29 January 2016 - 12 - 1pm (UK time)
Speakers

Susanne Coles, EU projects manager, KTN
Susanne obtained her MChem and PhD from the University of Southampton, where she subsequently worked as PDRA and managed several academia-industry cross-sector collaborative projects. In Autumn 2014 Susanne joined KTN to manage the company's activities in European projects and to provide support for UK companies wishing to engage in Europe.

Paschal McCloskey, CEO, MOF Technologies
Paschal brings experience in the commercialisation of Intellectual Property, coupled with extensive academic achievements and industry experience. At Queens University Belfast (QUB), he has been responsible for the licensing of technologies to industry and creating of a number of Spin-Out companies.

Jane Watkins, Horizon 2020 national contact point for SMEs, Innovate UK
Jane is part of the Innovate UK support team for the EU's Horizon 2020 funding programme. Jane has ten years' experience as UK national contact point and a broad knowledge of the Framework Programmes. Her knowledge and experience helps UK companies and academia from the initial concept of European funding to proposal pre-screening and submission.
Moderator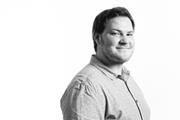 Benjamin Valsler, Digital editor, Chemistry World magazine
Ben is the digital editor of Chemistry World magazine, producing video and podcasts to accompany the magazine and website.
Prior to joining the Royal Society of Chemistry, he was the producer of the award-winning Naked Scientists, making local and national radio programmes for the BBC, the Australian Broadcasting Corporation and Primedia in South Africa. He also made podcasts for the Science and Technology Facilities Council, the Wellcome Trust and the Engineering and Physical Sciences Research Council, as well as working closely with Rolls Royce to promote materials science.
Outside of the Royal Society of Chemistry, Ben delivers workshops on science communication, gives talks on the science in comics and is a keen photographer.
This webinar is brought to you by EnterprisePlus
At the Royal Society of Chemistry, we believe the chemical science industry has the power to create solutions to some of society's biggest challenges – from climate change to beating disease. That's why we want to invest in and support businesses, of all sizes.
EnterprisePlus is a dedicated service for micro, small and medium-sized companies. We provide tools to help you promote your business, recruit the right people and find the connections, opportunities and resources you need to grow.