Find out about the unique challenges and opportunities posed by REACH 2018
Click the button below to register
and view a recording of the webinar
With the REACH 2018 deadline fast approaching, European chemicals companies are exploring new ways to provide greater transparency into their products and supply chains. However, many are hitting a roadblock when it comes to effectively managing data. Shifting IT infrastructure (e.g. Cloud deployments) and dynamic global partner networks are driving organizations to adopt more agile workflows and data aggregation methodologies on an enterprise level.
While challenging, the REACH deadline provides a unique opportunity for organizations to gain deeper understanding of their supply chain, transforming a former burden into a competitive advantage. This webinar dives into the requirements of REACH 2018 and its challenges and opportunities, featuring real world examples of compliant collaborations between Chinese chemical companies and their European partners.
During this webinar you will learn:
The main challenges surrounding REACH 2018 compliance
How REACH drives towards transparency and traceability across global networks
What solutions can help manage supply chains in a regulated environment
Best practises to achieve digital continuity for REACH 2018
This webinar is brought in association with Dassault Systèmes BIOVIA, UK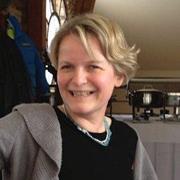 Speaker: Barbara Holtz, Senior business consultant, Dassault Systèmes BIOVIA
Barbara is a PhD Physicist who has worked for 18 years in customer facing roles at companies such as Accelrys, i2 Ltd, IBM and CDD Inc. She enjoys applying an analytical approach to solve business problems in research-led industries.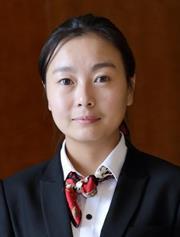 Speaker: Ms. Jane Song, Senior Regulatory Consultant of Industrial Chemicals Sector, CIRS China
Jane Song has been doing research on chemical regulations in EU and East Asian countries such as China, Korea, Japan and Taiwan for several years. She has practical experience of handling product registration in these regions. She has helped many companies complete REACH registration, and new substance registration in China, Korea, Japan and Taiwan.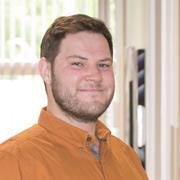 Moderator: Benjamin Valsler, Digital editor, Chemistry World magazine
Ben is the digital editor of Chemistry World magazine, producing video and podcasts to accompany the magazine and website. Prior to joining the Royal Society of Chemistry, he was the producer of the award-winning Naked Scientists, making local and national radio programmes for the BBC, the Australian Broadcasting Corporation and Primedia in South Africa.
Click the button below to register
and view a recording of the webinar

Dassault Systèmes BIOVIA provides a scientific collaborative environment for advanced biological, chemical and materials experiences that help science- and process-driven companies develop higher quality products faster and more cost effectively.