Learn how your business can use social media to generate leads, stay closer to your customers, and promote your business
9 March 2016 - 12 - 1pm (UK time)
Business to business (B2B) digital marketing is being transformed by social media (your customers are using it, even if you're not!). This webinar will highlight ways that social media can generate business leads, stay closer to customers and promote your business.
The webinar will cover:
Unexpected challenges people often experience when using social media and how to avoid them
Social media tools and channels businesses in the chemical science are using successfully,including LinkedIn, Twitter etc
A checklist to help develop an effective B2B social media strategy for your company
By the end of this webinar, you will:
Understand how social media can be used to promote your buiness
Know how each social channel can be used within your marketing mix, and how to develop an effective B2B social media strategy
Gain the confidence to use social media for lead generation, to build your online reputation, and to stay closer to your customers
If you can't attend but are interested in the webinar, register anyway and we'll send you a link to the recording.
Date and time
9 March 2016 - 12 - 1pm (UK time)
Speaker

Susan Hallam, Managing director, Hallam Internet Ltd
Susan is one of the UK's leading digital marketing experts, working both as a speaker and practicing consultant. Previously a Senior Lecturer in Computing at Nottingham Trent University and held senior marketing roles at BT and Capital One. She is a Freeman of the City of London, and a chartered member of the IDM, CIM, and CILIP.
Hallam Internet is a full service digital marketing agency with significant experience working with clients in the life sciences, manufacturing, and B2B sectors. A Google Accredited Partner, Hallam delivers search engine optimisation, social media, online advertising, and email marketing campaigns for clients in the UK and internationally.
Moderator
Benjamin Valsler, Digital editor, Chemistry World magazine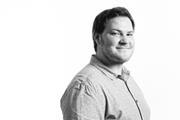 Ben is the digital editor of Chemistry World magazine, producing video and podcasts to accompany the magazine and website.
Prior to joining the Royal Society of Chemistry, he was the producer of the award-winning Naked Scientists, making local and national radio programmes for the BBC, the Australian Broadcasting Corporation and Primedia in South Africa. He also made podcasts for the Science and Technology Facilities Council, the Wellcome Trust and the Engineering and Physical Sciences Research Council, as well as working closely with Rolls Royce to promote materials science.
Outside of the Royal Society of Chemistry, Ben delivers workshops on science communication, gives talks on the science in comics and is a keen photographer.
This webinar is brought to you by EnterprisePlus
At the Royal Society of Chemistry, we believe the chemical science industry has the power to create solutions to some of society's biggest challenges – from climate change to beating disease. That's why we want to invest in and support businesses, of all sizes.
EnterprisePlus is a dedicated service for micro, small and medium-sized companies. We provide tools to help you promote your business, recruit the right people and find the connections, opportunities and resources you need to grow.