Finding a job took an unexpected turn when Victoria Walker discovered a talent for getting jobs for others. Helen Carmichael reports
Victoria Walker knows that practical science skills aren't the only abilities you pick up during a chemistry degree. She uses that knowledge every day to match scientists and engineers with positions in industry. In fact, she has such a flair for using her scientific training to land dream jobs for other people that she has recently been named Permanent Consultant of the Year 2013 by the Recruitment and Employment Confederation's Institute of Recruitment Professionals.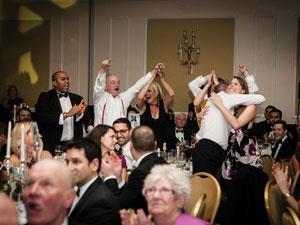 On graduating with an MChem degree from the University of Sheffield, UK, Walker started out with broad criteria for her first permanent position: 'I didn't want to work in the laboratory. I enjoyed the chemistry, but wasn't so keen on doing it practically.' Previous experiences in leading children's activity holidays affirmed Walker's belief that although she lacked enthusiasm for the bench, she more than compensated for that with strong interpersonal skills. 'I thought I'd search for something a bit more hands off and people-focused,' she says.
Given her experience with children, she considered teaching, but did not feel ready to take on another qualification. 'I wasn't sure I would have the patience – it sounded quite demanding. I decided I needed a break from learning, at least for a little while.'
Although she did have some work experience in the industry, recruitment consultancy hadn't been one of Walker's initial ideas. However, after a few unsuccessful attempts to join graduate schemes, she found herself reassessing her options and eventually realised consultancy might be a good fit. 'I was looking at the CK Science website, thinking that I might have to find something within the lab after all,' Walker says. 'But I saw that they were advertising for recruitment consultants.' After getting some advice from friends and relatives with experience in recruitment, she decided to give it a go.
Four years later, Walker has progressed through the ranks at CK Science to become a senior consultant and has also completed a diploma in recruitment practice. She specialises in the chemical manufacturing industry, and also recruits for the oil and gas, waste and environmental, and analytical industries. 'The majority of the roles I recruit for are in the lab: technicians, R&D chemists and QC chemists.' Other scientific or technical roles in health and safety, compliance and chemical and process engineering are also part of her remit. 'It's a massive range, which is nice because it keeps me interested,' she says.
Walker says that employers value chemistry graduates, because their technical expertise is backed up by an ability to learn and tenacity. Companies are keen to draw on these skills, as well as chemists' flexibility – able to apply their knowledge in related areas such as mathematics, engineering, thermodynamics and biology.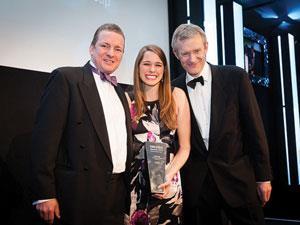 But Walker also knows how difficult job hunting can be and sympathises with those whose applications have not borne fruit. She counsels widening the search, and looking at related positions. This is where firms like CK Science can help – they will look over candidates CVs, discuss career options and perhaps highlight roles a jobseeker had not considered. And for those who repeatedly fail to get interviews, Walker urges them to ask companies or a recruitment consultancy for feedback. 'Maybe you are missing a key skill, or need to look at other options,' she says, adding that job shadowing, temping or voluntary work all help to boost your experience.
Walker is glad she did not end up working in the laboratory, although she enjoys her visits to clients' labs when she liaises with them to learn how their companies work. 'The more I know about a client, the easier and more natural it is to discuss the role with them,' she explains. She also works closely with potential candidates: going over their experience and abilities in depth, chatting about the role, and helping them to figure out whether to apply. She thrives on meeting new people, and learning about their varied experience and aspirations: 'The candidates have all done something different, but they're all related to science. You find out something new with every person that you meet.'
Recruitment is akin to sales: consultants have targets to meet and earn extra commission when they excel. Walker likes this feedback, so that she knows she is performing to the best of her ability. 'I am driven by success,' she says.
And as for her own career? 'I realise it's good to keep your options open. I'm happy to continue what I am doing and see what other opportunities open up to me within the company.'