Not registered yet?
Registration is free, quick and easy. You'll get more access to our content and extra features such as commenting and personalised newsletters.
Register now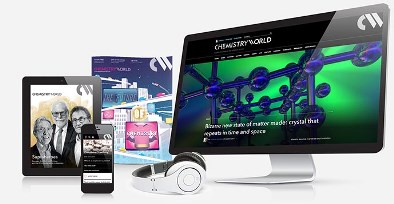 Previous podcasts
Wood has been vital in the development of human civilisation. Brian Clegg looks at the compound at its heart

One of the few technical mistakes the Germans made in the first world war

Capable of dissolving gold and platinum to help make 99.999% pure metals, aqua regia deserves its royal status

The enzyme that helps us turn milk into cheese is also responsible for the biggest commercial success story of any genetically modified organism

One of the most popular plastics of the early 20th century was accidentally invented by a cat, as Kat Arney finds out.

A popular prescription pill that helps to keep gout and other arthritic conditions under control

When you need to get your glassware extremely clean, you need a cleaning solution with real 'bite'

Wood has been vital in the development of human civilisation. Brian Clegg looks at the compound at its heart

This month we introduce our new puzzles page, discuss the implications of Trump for science and meet Yuri Oganessian, the only living person with an element named after him

This month, we learn how to leave the calories out of fine chocolate, and discover the earth might be older than we thought

This month we meet chemisty Nobel winner, Thomas Lindahl, and we learn how bio-markers might be used to determine the time of death

This month, we chart a course through chemical space and discover the potential problems of cleaning up Sellafield

If you're thinking of making a monster from dead body parts then this week's book club podcast is for you

Apparently we've all had enough of experts. We discuss how we came to think we know it all

We discuss Bring back the king by Helen Pilcher and learn of the difficulties and possible benefits of bringing animals back from extinction