The chemical capital of the US is more than just mobsters and The Boss
Where is it?
Nestled on the Eastern seaboard of the US between New York and Philadelphia, New Jersey has been the brunt of jokes from New Yorkers about TV gangsters and rock 'n' roll stars for decades. But don't be fooled: it has a lot to offer the nine million inhabitants who make the Garden State the most densely populated state in the union.
Why move here?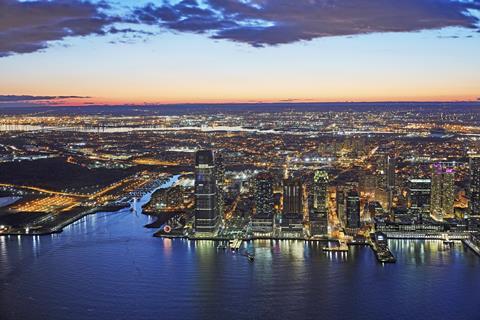 Jobs. New Jersey has the highest concentration of chemists in the US, and comes second only after California in terms of raw numbers, feeding the state's $25 billion chemical industry. These 7000 or so chemists (more than half of whom work in the biopharmaceutical and life sciences sector) represent 1.77 jobs per 1000 people employed in the state. It's little surprise, then, that companies including Johnson & Johnson, Honeywell, Merck and Celgene call the state home.
As far as academia is concerned, New Jersey also punches above its weight, with world-renowned institutions including Rutgers University and Princeton University both calling the state home.
What's the downside?
'Born down in a dead man's town, the first kick I took was when I hit the ground.' If you live in Jersey you're going to get Bruce Springsteen jokes, Jersey Boys jokes or, possibly, Sopranos and Boardwalk Empire jokes. New Jersey has been the butt of jokes for decades – a situation not helped by the regular chemical spills into Newark Bay (between 1982 and 1991, the bay saw 1453 spills of a cumulative 18 million gallons of hazardous materials).
While income tax is relaxed, New Jersey's property tax rate is also far from generous, with the highest median in the US at $5773.
How much will I earn?
The hourly wage for the chemical industry is better than most states, with chemists taking home a mean $89,640 (£70,000) according to the US Bureau of Labor Statistics (chemical technicians take home around $81,000). Other estimates put the real salary north of $100,000.
However, keep in mind that while Jersey is cheaper than its high-rise neighbour New York, it's still far from cheap. Expatistan puts monthly rent for a two-bed house at $2600, while a meal for two could be as pricy as $90. And don't forget that doesn't include tips.
What else do I need to know?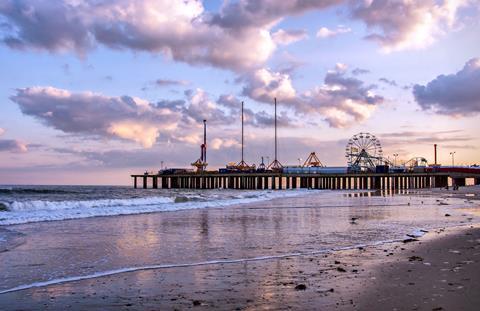 It's illegal to use a petrol station yourself in New Jersey – you have to have an attendant do it for you. Weather can also be a little on the extreme side. While the state's residents will boast that you can experience all four seasons (insert your own Frankie Valli joke here), winters are cold and snowy. This only sounds magical until you realise that the state's infrastructure isn't great and it can make getting to work, or anywhere else, a nightmare. The good news is that diners are often open 24 hours a day, so at least you can get something to eat.
Where should I go?
While it's tempting to consider Atlantic City – the east coast's answer to Las Vegas – the general consensus is that it's a shadow of its more famous rival. Instead, those looking to walk the Jersey Shore on a boardwalk should head to Asbury Park, which is undergoing a revival. Anyone looking for a taste of the great outdoors can explore the Pine Barrens, a heavily forested area filled with ghost towns that's home to a diverse biosphere ranging from carnivorous plants to pygmy pitch pines. And, thanks to the state's location, you're an easy drive to either Philadelphia or New York based on your personal preference.