Raw beauty and low cost of living are two bonuses for moving to the Valleys
Where is it?
Wales (or Cymru as some locals prefer), situated on the south west of the UK, is renowned for its rugged mountain ranges, rich culture and passion for rugby. Wales' capital, Cardiff, is nestled on the country's southern coastline, looking over the Severn estuary. The city's metropolitan area has a population of over 330,000 and also plays home to the Senedd, the Welsh National Assembly.
Why move here?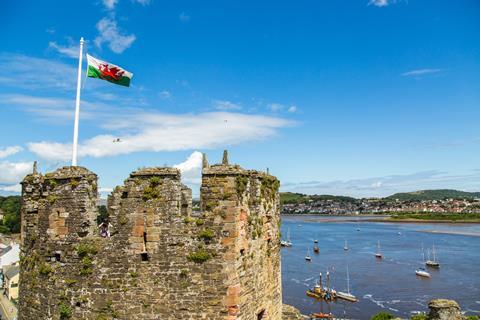 It's rare to find a capital city that balances both vibrancy and community. Although Cardiff is the largest city in Wales, it still maintains a homely feel, combining all the perks of a modern capital with the added bonus of being incredibly affordable.
When looking for jobs in the area, I have found a lot to offer – as long as you can drive

Nia Richards, experimental officer at Cardiff Catalysis Institute
Wales has always had industry at its heart, and has invested heavily in Stem industries, particularly in the engineering sector. Currently there are more than 160 aerospace and defence companies in Wales, including General Electric and Airbus. Science in Wales is also heavily focused on future technologies, with the country's life science network MediWales boasting 180 members and its windswept coast making it the perfect site for renewable energy power stations. As a result, Stem jobs are expected to be one of the fastest growing in Wales, with an expected 20% increase in jobs for scientists by 2020.
For the more academically-minded, Cardiff University has an established chemistry department, while the University of Swansea reopened its chemistry undergraduate courses in 2017.
What's the downside?
While Wales has a historical connection with industry, opportunities are spread out across the country – making commuting a likely option. However, when compared with commutes in London, traveling between Cardiff and Swansea is fairly similar in length but the view is significantly better. In between the two, Port Talbot has an existing chemical heritage, but today is more renowned for the smell of sulfur drifting from its large steelworks.
If the city life isn't for you and you'd like to live in the picturesque countryside further west or valleys to the north, commuting into Cardiff is perfectly manageable.
How much will I earn?
The average salary for an analytical chemist in Cardiff is over £25,000, 6% higher than the UK national average, and the average wage for research scientists in Cardiff is over £33,000.
Daily living costs in Cardiff is 24% lower than London, and if you fancy heading out on match day it's relatively inexpensive, with a pint costing you around £3. The average rent of a three-bedroom flat outside of the city centre costs around £650 a month.
What else do I need to know?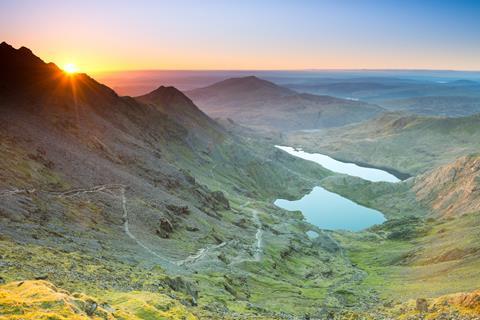 Wales is a truly bilingual country, with the Welsh language, spoken by over half a million people, a precious part of the nation's culture. Welsh, or Cymraeg, is a living language, used in everyday conversation across the country, taught in schools, displayed on roadsides and encouraged in the workplace. The Welsh government has introduced new initiatives to double the number of people speaking Welsh by 2050, introducing compulsory Welsh language guidelines for businesses and organisations to follow and encouraging more people to learn the language. If you're planning on settling down, it's a good idea to pick it up.
Wales has an amazing variety of activities: one weekend you could be on the beach and the next up a mountain. This variety makes it such a great place to live and work

Liam Thomas, Stem engagement officer, Cardiff University
If you're not already based in the UK, beware: nobody's really sure what will happen after the UK leaves the European Union in 2019. Currently most economic models suggest this is going to hit regions such as Wales the hardest economically, while there are also huge question marks over right to work, visa requirements and what will actually happen.
Where should I go?
To watch the rugby: you can't beat the atmosphere of match day in Cardiff. Alternatively, within 20–30 minutes' drive you can be in the Brecon Beacons mountain range and summiting Pen Y Fan, the tallest peak in South Wales. Within an hour, you can be exploring the beautiful Gower Peninsula.
Further afield, Wales has more castles per square mile than anywhere else in the world, with the 13th century fortresses at Conwy, Caernarfon and Beaumaris making great days out. For something more adventurous, the glacial mountains of Snowdonia offer spectacular hiking and outdoor sports, while the Pembrokeshire coast is renowned for its marine wildlife, including one of the world's largest colonies of puffins.
For those looking for something a little different, head to Portmeirion. Built to mimic an Italian village, the strange surrounds were the setting for 1960s cult TV show The Prisoner, which saw Patrick McGoohan chased around by a giant marshmallow.