Why a second degree could open up new avenues in your career
In 2011, Andrew Tang made a decision that changed his life. He had trained as a chemist, completed his PhD and was finishing a placement at AstraZeneca covering maternity leave. However, he could see the chemistry jobs market was tough – and realised he had to change the game. 'I was enjoying chemistry,' he recalls, 'but only had one choice.'
Tang decided to go back to university and study medicine, taking a place on an accelerated four-year course thanks to his previous scientific qualification. Now an anaesthetist, Tang doesn't regret making the career change. 'I'm very happy being a doctor,' he muses. 'But had the world been different I would have also happily stayed in [the pharma] industry.'
Tang's choice is one of the more extreme examples of scientists who choose to head back to university to gain a second degree. But he's far from alone, with many others looking to improve their career prospects – or even change their careers – by taking a second degree in another area. So why consider another qualification?
Doing the business
One of the most popular options is to do a degree in business. During the financial crisis, Matt Wilkinson watched the collapse of the global markets. A chemist by training, Wilkinson was Chemistry World's business editor – and wanted to do something about what he saw. 'I started getting jealous of those impacting change,' he recalls. 'I felt like I was on the outside looking in, and wanted to know what it was like turning those cogs of progress. So I went to study an MBA [master of business administration] … I needed a change, needed a break and wanted to accelerate my career.'
I love chemistry, but being in a lab was not for me long term … it was about finding my own calling

Matt Wilkinson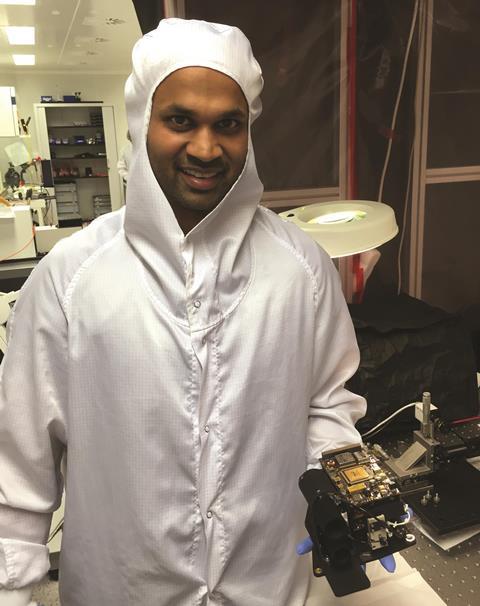 Today, after earning his MBA at Cranfield University, UK, Wilkinson works in ecommerce for LGC, combining both his science and business skills. One of the key advantages, Wilkinson says, is being able to communicate effectively across the company. 'I've worked different roles since finishing my MBA. In all of them, chemistry and my technical background have been crucial … but now I have the ability to talk to the finance, procurement and sales team effectively, talk to IT effectively all while working within marketing and strategy; I have learned the tools to do that … it's the interface that's crucial, being able to speak to them in their own language – not just chemists, but also people in procurement. I might not be able to speak as fluently as others, but an MBA gets you a long way. It's a generalist degree at a high level of how to manage and lead a business, and those skill sets will become increasingly important as we see more uncertainty in the world.'
Manish Patel is another scientist who decided to expand his options. After studying physics and space science at the University of Kent, Patel completed his PhD at the Open University before becoming co-principal investigator on the Nomad spectrometer. Working on a large international project, Patel felt an MBA would help him lead the team. Again, he chose to complete the MBA with the Open University. 'Nowadays, a lot of science means you're not sitting at a desk on your own solving a problem. It's collaborative, working with people in Europe and across the world. It's the soft skills you need … a lot of it is common sense, but it's subconscious knowledge that you're applying.'
It's very difficult … you have to sacrifice a little of your spare time, you can't just collapse on the sofa

Manish Patel
Career security was another motivator, Patel says. 'Science funding is always uncertain. At the time, there were UK cuts to funding and opportunities were getting harder and harder … [an MBA] was a transferrable skill, a transferrable qualification that could open doors to other opportunities.'
The statistics on career prospects for those who do take an MBA are compelling. According to a HESA survey of higher education leavers in 2015–2016, an additional degree in business can do exactly that. Of 220 MBA graduates who completed the survey with valid responses, only 5 were unemployed, with 193 in full time employment.
Business isn't the only option for those who wish to further develop their skillset. Víctor Molina-Navas trained as a chemist but wanted to put his expertise to use in the developing world. However, while working on improving potable water and agricultural problems in Senegal, he realised that his scientific training hadn't prepared him for the difference in culture. 'I decided to do a masters degree about cooperation and international rights, as I needed to learn about that,' he explains. 'As a chemist, I can do a lot of things. I can analyse flora, tell you where to plant, where the sun is better. But there are many rules about cooperation … we have a different world view, it's a different culture.' Molina-Navas thus took a masters degree in international cooperation from Rovira i Virgili University in Tarragona, allowing him to continue his career in the area he chose.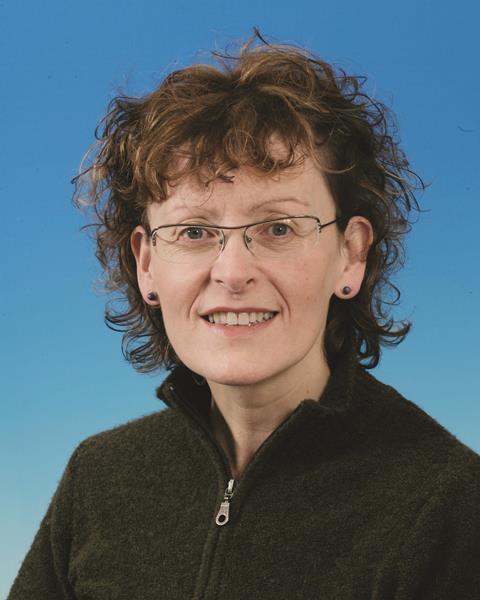 Andrea Foley, senior lecturer and course leader for the postgraduate diploma in strategic quality management at the University of Portsmouth, UK, reports that degrees that provide missing skills – whether it is about communication or leadership within a team – are gaining the attention of scientists. The course, which is aimed at providing advanced skills to graduates who already have practical experience in industry, requires candidates to have a second-class honours degree or equivalent – and is attracting scientists looking to make their mark, Foley reports. 'Over the past few years, I've seen people who want to improve their career prospects are getting out there and finding a course suitable for them. For somebody looking to develop their career, taking on board business and management aspects, this is a very good choice as it's about adding value to an organisation.'
One of the main advantages of the Portsmouth course is its flexibility – offering one year full time, 30 months part time, or two years part time distance learning programmes. However, all options still require work. 'You have to really think through the commitment you are lining yourself up for,' Foley advises. 'That's what I look for in an application: has this person really thought this through?'
Indeed, it's not only individuals who are taking the courses – companies are now recognising the benefits of developing their workforce's skills, as Foley explains. 'Over the past couple of years Hewlett Packard Enterprises has had several groups of students doing the course,' she says. 'We've also had a medical devices company… their students are just completing the course now. We tailor it to the organisation's needs and combine that with distance learning.' The course even allows corporations to 'top-up' their postgraduate diploma to a master's degree.
Choosing what's right
With so many courses on offer, finding the right one isn't easy, Wilkinson agrees. 'It was really difficult,' he recalls, explaining his choice to go take a year out of his career and complete his chosen course as a full-time student. 'I realised that it wasn't something I could do while I was working … I was looking for the best personal thing: the course that matched both my personality and what I was looking to achieve.' Wilkinson's decision meant some hard choices financially. 'It was incredibly tough,' he says, 'but the potential reward outweighed the risk in the end. It was a quest for inner peace and happiness, to find a glove that fitted.'
The advantage of a full-time course, Wilkinson argues, is that it exposes you to a world that you might otherwise have never seen. 'It was a completely transformative experience. I met people from all walks of life, from banking, to IT, to people in the military. I saw this cross section of backgrounds and cultures.'
Those who choose distance learning courses also face challenges, Patel counsels. 'It's very difficult. You're doing it in your spare time, so you have to be very disciplined and keep up to date; the moment you fall behind it becomes hell … you have to sacrifice a little of your spare time, you can't just collapse on the sofa.'
Patel chose to approach the course in chunks, initially completing a certificate in management before progressing to a diploma then MBA:
a decision that meant he wasn't committed to something he might not enjoy. 'I could have done it faster, but I didn't know if I'd like it; I took a longer route so I had a few get-out points. So if I'd hated it, I wouldn't have wasted a year and have still come out with a qualification.'
Fortunately, Patel enjoyed the experience, although points out that taking a degree in a new field can be a culture shock for scientists. 'I came from a science background, where you learn proof and unequivocal truths derived from first principles and it's very objective … the MBA was much more open; there's no right or wrong answer, it's about understanding what's going on, it's more subjective and more personal.'
Ultimately, making the decision to take on another course is also personal. Yet for those who don't feel they have quite found the right fit in their career – or that they need to formalise their soft skills – it could be the right career move. 'I spent 11 years practising chemistry,' says Wilkinson, 'but my least favourite team role was as a researcher. I love the chemistry and still love what people do with it, but being in a lab was not for me long term. That's what [a second degree] for me was all about; finding my own calling.'
And if that isn't chemistry, as Tang proves, it's never too late to change – and perhaps take some skills with you. 'I don't think chemistry is why I ended up as an anaesthetist,' jokes Tang. 'But it does help with that…'