Katarina Cermelj's training in synthesis informs how she develops new gluten-free recipes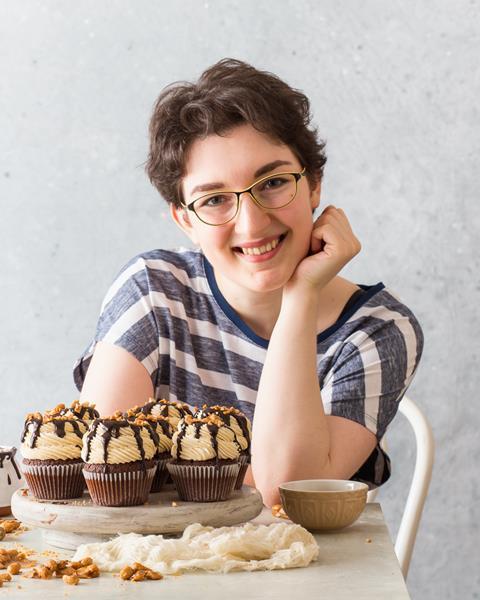 It's often said that baking is just chemistry. Katarina Cermelj took this more literally than most when she completed her inorganic chemistry PhD and became a recipe developer and cookbook author. Her first book, Baked to Perfection, published in 2021, focuses on gluten-free baking. Cermelj not only presents an array of delicious gluten-free goodies, but unlike your average pastry chef, provides the scientific rationale for the baking methods and ingredients used.
Cermelj grew up in the idyllic Slovenian countryside, with a childhood full of fresh produce and, of course, cooking and baking. But she was also a naturally talented chemist and was selected to participate in the International Chemistry Olympiad in high school, which allowed her to visit her local university. 'I actually got to experience a proper chemistry lab [and] I immediately knew I wanted to [study] chemistry,' says Cermelj. She was accepted as an undergraduate at the University of Oxford, UK, and subsequently began an inorganic synthetic chemistry doctorate, researching new layered materials for photocatalytic applications.
Due to health reasons, Cermelj had to eliminate gluten and dairy from her diet and started to experiment with gluten-free baking as she began her studies. 'I've always been interested in baking because my mom's an amazing baker,' she says, recalling the spectacular 3D animal-shaped birthday cakes her mother would make. Cermelj was sure her chemistry knowledge would help to improve on the disappointing commercial gluten-free products available and the recipes she found online. 'That's what made it super interesting and what started this whole thing.'
Not a piece of cake
Gluten in wheat forms from a reaction between two proteins, forming an elastic polymer, but finding replacements that can create the same texture in bread and cakes is not easy. 'You need to find a way to get around that by using binders, which are for the most part xanthan gum and psyllium husk,' explains Cermelj. These are both hydrocolloids that absorb moisture to form a sticky gel. Cermelj is a big fan of psyllium husk, a fibre found in the seeds of the herb Plantago ovata, which provides more springiness. 'It allows you to achieve textures and foods that you wouldn't think would be possible in gluten free baking. For instance, I managed to make a paper thin gluten free filo pastry.'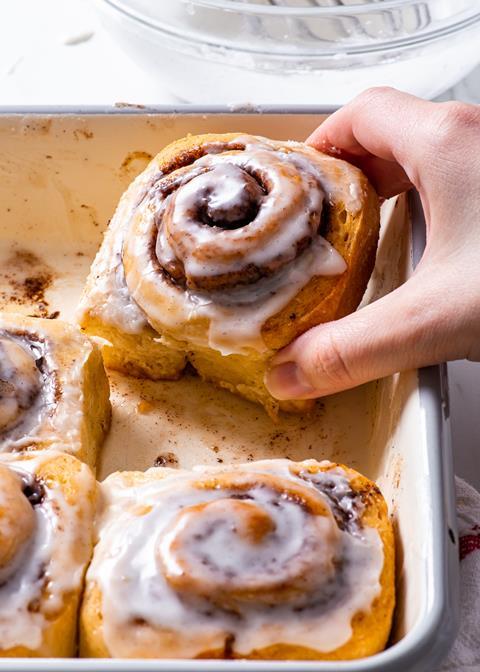 Cermelj started a blog for her recipes called The Loopy Whisk. After several years she was approached by a literary agent who wanted to help her find a publisher for her unusual combination of recipes with added scientific explanations. She researched and wrote her book in the same year that she completed her PhD. 'There was a lot of recipe development … and that was for the most part, just evenings and weekends, because I was still in the lab, on weekdays, 9–5 or later, depending on experiments.'
While this was challenging for Cermelj, it was great for her lab colleagues, who got to eat the fruits of her baking research every Monday morning. As well as the recipe development and writing she did all the illustrations and photographs herself. The book includes not only mouth-watering gluten-free recipes, but the science of everything from how baking powder works to the impact of the colour of your baking tin.
She now works full-time on her blog and newsletter, creating new recipes, teaching on Zoom and developing collaborations with other brands. Even though her baking career is taking off, she is pleased she completed her PhD. 'I did love doing my PhD, it was so much fun and very gratifying. I did consider whether to pursue a postdoc position and do my blog at the same time, but I don't think I would have been able to give both the attention they deserve.'
Recipe for success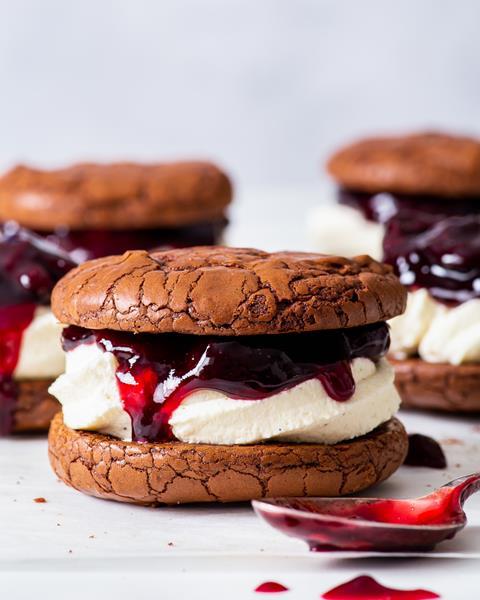 Her chemistry training has continued to help her as she creates recipes. '[It] gives me a better understanding of the reactions that actually happen in doughs and batters both in and out of the oven, but I think the biggest thing that I've taken away from my studies and my PhD is more the approach that I take when I develop new recipes, because it's very systematic.' Rather than throwing things together or looking at previous recipes she tends to think scientifically and look for the right ratio of ingredients. There are often spreadsheets involved.
In addition to gluten-free recipes, her blog also covers baking for those with other dietary restrictions, all needing a different but equally scientific approach. 'The biggest challenge for me currently is egg free and vegan baking. Substituting gluten is tricky, but eggs are a whole other level,' says Cermelj.
Focusing on baking for those living with food allergies and dietary requirement, Cermelj has certainly hit on a growing market and the need for scientific input. Her current favourite sweet treat is a gluten-free milk chocolate and hazelnut cake: 'it basically tastes like very fancy Nutella in cake form.'