Sarah Hinsley talks to Karen Harries-Rees about her experiences of teaching in Zambia with VSO
Sarah Hinsley talks to Karen Harries-Rees about her experiences of teaching in Zambia with VSO
Sarah Hinsley, computational chemist turned teacher, did a VSO placement to get out of a career rut. She wanted time to think about what she really wanted to do and to have a chance to try teaching.
'I was really fed up in my job. I did research in my PhD but I didn't enjoy it. I thought it would be better in industry than in academia, but I didn't enjoy research there either,' admits Hinsley.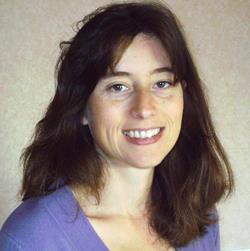 She wanted to continue to work in chemistry and teaching was an option, she says. This led her to sign up with VSO for a two-year placement to Kasempa boys boarding school in Zambia to work as a chemistry and physics teacher. Her husband went too, as a maths teacher.
To prepare and to get an insight into teaching in the UK, Hinsley worked as a teaching assistant for a term before she went to Zambia. Despite this experience, and a week in which she taught five lessons as part of VSO's pre-departure training, Hinsley found the teaching a shock.
'It was much harder than I was expecting,' she says. 'I was working all hours to keep up with lesson planning.' The classes were large, some with as many as 55 children. But the way the children behaved was a pleasant surprise, she remembers.
Hinsley was teaching the equivalent of GCSE chemistry but the pupils ranged in age from 13 to 25 because they can only progress to the next year if they pass the year before and some start school late. She suspects some were older. 'Strictly speaking you are not allowed to go back to school once you're older than 25, so quite a lot lie about their age as they are desperate to get the grade 12 school certificate,' she explains.
The school had a classroom with water and a prep room which meant that Hinsley could do practical lessons. She found herself too tied up with lesson planning and getting used to living in Zambia to do this initially. But by her second year, she was doing a practical lesson with each class most weeks. These, she says, were some of the high points of her time there. 'The boys were so amazed to do practicals and so appreciative.they would take photos of themselves with beakers and conical flasks.'
She was surprised by how many chemicals the school had but alarmed by the storage methods. 'They had a stack of concentrated acids and alkalis in a cupboard together. I moved them into separate cupboards. The chemicals were old and I had to test them to check they were alright,' she says. The headmistress from Hinsley's infant school donated ?500, which Hinsley used to buy glassware and chemicals.
Teaching was not the only shock. 'The biggest shock is when you get shown your house,' says Hinsley. The building was dilapidated with poorly fitting windows and doors. 'I felt awful because it was one of the nicest houses,' she says.
The house had water and electricity. Water was available three times a day from an electric borehole system. Because the electricity frequently went off for days at time, they were often without water. She says it was annoying when the electricity went off but 'we could cope with that, but when there's no water it's quite frightening'.
Hinsley found apparent corruption was a problem at the school. Money set aside to rebuild the boys' toilets kept disappearing, she says. 'It could be that the school was so desperate for money that to keep the school going they had to dip into it, or it could have been people putting their hands in the till, I just don't know.'
With hindsight, Hinsley says there were a lot of things she wish she'd known before she went. 'In a way I wish I'd gone for a month first to get a feel for what it would be like before I made the final decision about whether I wanted to do it or not,' she says. 'You think things like not having electricity aren't going to bother you but they do.'
Despite the challenges, Hinsley is glad she went and appreciated being able to see 'the real Africa and being able to understand more about what actually happens there'. She also found the teaching experience really useful and she has decided to go into teaching. She is now training to teach chemistry to 11 to 18 year olds.
Curriculum vitae
Lives
Ashby de la Zouch, Leicestershire
Work Experience
2002-04 Chemistry teacher, Kasempa, Zambia
1998-2001 Computational chemist, Astrazeneca, UK
Education
2005 PGCE chemistry
1997 Theoretical chemistry and solution theory phD, Manchester University
1994 Chemistry degree, Sheffield University
Hobbies
Medieval re-enactment
VSO package
VSO is an international development charity that works through volunteers who share their professional skills and expertise with colleagues in some of the world's poorest countries. VSO recruits professionals with at least two years experience. It has found teaching, research and technical positions for those with chemistry degrees. The placements are usually for two years, although shorter ones do exist. Volunteers get return flights, basic accommodation, a local living allowance, national insurance contributions and insurance. VSO also provides training before departure and on arrival.