The UK National Research Staff Association hopes to smooth the academic path. Katharine Sanderson reports.
The UK National Research Staff Association hopes to smooth the academic path. Katharine Sanderson reports.
Short-term contracts, no job security and zero career guidance. Tempted? That's the bleak picture facing many UK postdocs as they attempt to climb the academic career ladder. But a new network of postdocs that plans to fight for better job prospects could mean that now is the ideal time to pursue those dreams of a professorship.
The standard academic career plan is supposed to look something like this: fresh-faced PhD graduates launch into their first postdoctoral position with a fair amount of freedom as to where to go and what to do. After several short-term contracts, each between six months to three years, the researcher will have anything from two to 10 years experience under their belt - enough to start looking for a permanent teaching position.
But this path is a long way from being the norm. Estimates from the UK Department of Trade and Industry suggest that just 10 to 20 per cent of postdoctoral researchers end up in academic positions in the UK. Most of those that leave academia get little or no careers guidance or training, and may be less attractive to potential employees than PhD graduates.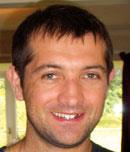 John Bothwell, a postdoc at the Marine Biological Association in Plymouth, UK, wants to see more people buck this trend. Miserable about his career prospects and desperate to avoid becoming an overqualified technician, Bothwell noted a conspicuous absence of any centralised postdoc-support network.
Then Bothwell met Evan Harris, Liberal. Democrat MP for Oxford West and Abingdon and member of the parliamentary science and technology select committee, at the RSC-organised 'Voice of the future' event, held at Westminster. Harris told Bothwell that he had received a number of complaints from his academic constituents about postdoc careers, and said that the government would welcome a national voice.
That spurred Bothwell and 40 colleagues across the country to set up the National Research Staff Association, Britain's first national body to represent postdocs, which had its inaugural meeting in June this year. Research Councils UK (RCUK), the joint voice of the UK's research funding agencies, initially gave Bothwell ?2000 to investigate postdoc support systems, and is now developing ways to encourage institutions to offer guidance to young research staff.
Historical hangover
Bothwell has a degree and DPhil in biochemistry from Oxford University. His interest took him to Plymouth where he spends his research time looking at seaweed. But after two short-term contracts, he has found himself backed into a corner: 'There are only about three labs in the world now where I could work,' he says.
'People talk a lot about postdoctoral flexibility, and one of the reasons advanced for keeping short term contracts is it allows postdocs to move around a lot,' he says. 'But the longer you stay in those contracts, the less flexibility you have.'
Short term contracts were introduced about 50 years ago as training positions for permanent academic positions. As science funding increased, so too did the number of postdocs - but the number of permanent teaching positions did not rise at the same rate. A postdoc position is now a hybrid between a PhD and a technician, tied to a principal investigator, says Bothwell.
The US is already well-served by the National Postdoctoral Association, founded in 2003 to represent about 27 000 postdocs, and Bothwell aims to replicate this support network in the UK. 'The great treasure trove of UK science is not the libraries that papers are published in, it's the people that do the work,' says Bothwell. 'It's a resource that the UK is criminally underusing.'
Fight for your rights
Working with RCUK, Bothwell and his network are applying for funding to set up postdoc training schemes. They hope to secure money allocated by the government in the wake of Gareth Roberts' 2001 review of postgraduate research and training.
The research funding bodies are themselves addressing a number of problems that are causing UK graduates to turn away from science, including transferability of skills and low postdoc salaries. In July, RCUK unveiled a report highlighting how scientists are being tempted into alternative jobs because they see their academic career prospects dwindling. The report notes 'the lack of opportunities to prove yourself capable of acting as an independent researcher,' Bothwell says.
Following the report's announcement, Julia Goodfellow, speaking on behalf of RCUK said: 'The Research Councils realise that there are still areas of critical shortage. But the increase in postgraduate stipends and postdoctoral salaries has made a tangible difference . and vacancies are attracting higher numbers of applications.'
Bothwell concedes that the fight for postdoc rights might have come too late to benefit him directly, but this leaves him undeterred: 'I'd be quite happy to completely screw my scientific career if I could leave an association that would improve other people's chances.'
Katharine Sanderson