Laura Woodward considers the options for those looking for work after significant time away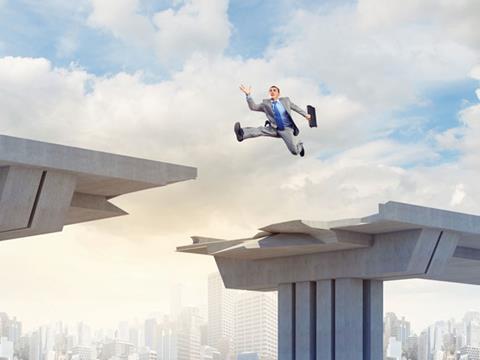 Q: I have had a couple of periods away from work and I am worried about how these breaks will look to a prospective employer. I am concerned they may make me look as though I am not committed to my career.
A: I am frequently asked how to deal with gaps in CVs and how they are viewed by an employer, and particularly whether this type of thing goes against you when applying for jobs. My initial advice is: try not to get too hung up on it. Instead, focus on what you can offer an employer.
There are lots of reasons why you might have gaps on your CV, anything from a few months through to a few years. Please don't be too concerned or feel that you must have continuous employment right from the first day you started working. It is perfectly acceptable to have gaps, and if these are for only a matter of weeks, or a month or so, then no employer is going to have an issue with them. And that's not to say that longer gaps are more of a problem, they are just more likely to be something a prospective employer will want to ask you about, so you should put some thought into how you're going to talk about them.
Time off is allowed
So, why might you have gaps on your CV of more than a couple of months? Well, you could have had a period of illness that has meant you having time away from work. Alternatively, you may well have deliberately chosen to take some time out, maybe to bring up your family or simply to give yourself some time to think about your next career move. All of these are perfectly valid reasons for having gaps in your employment. It is all about how you talk about those gaps and sell the experience you already have that is important.
There will of course be occasions when an extended period away from work might limit your future prospects or plans. If, for example, your work involves a particular technical skill, and the methods, techniques or technology have advanced during your time away, then you might need to think about how to deal with this. You could up-skill, perhaps through some work experience, or there may be ways you might use your skills elsewhere. Alternatively, you could try to demonstrate to an employer your ability to pick up new techniques quickly.
A view to a skill
Think about what you've done while you've been away from paid employment. Have you undertaken activities that have helped you to develop new skills? Don't simply assume that employers are only interested in your paid work experience. You need to show how you match the skills that they are asking for, however you've acquired them, and provide specific examples that demonstrate those skills.
A skills based CV can be a really good way of doing this: the first page is all about the skills you can offer while the overview of your career is left for the second page. The key here is that by the time the employer looks at your career history, you've hopefully already won them over by being able to demonstrate, with relevant examples, that you are a suitable candidate.
Once you get through to interview, think about how you would like to deal with any questions the panel might ask about the breaks.
If your time away from work has been because of illness, you don't need to go into all the detail, but the interviewers will want to know that you are now recovered and fit for work. Perhaps expand on this by talking about how some time away has made you motivated to do that particular job. If your time away has been through your own choice, for whatever reason, then expand on what you have used that time away to do. It's fine to say that you've been bringing up children or caring for a relative, so don't feel you have to simply wash over this fact but remember to focus on what skills you can offer, and always back it up with examples.
If you have more advice you'd like to share about this month's question - or have your own career conundrum for Laura - please write to chemistryworldjobs@rsc.org.