Many dream of being their own boss, but few make the choice, and fewer succeed. Yfke Hager gets some entrepreneurial advice from those who've made it
When Sunil Shah set up his first business, he decided to keep it in the family. Fresh out of an MBA at the University of Cambridge, Shah had a job lined up in the pharmaceutical industry, but he had always nurtured an entrepreneurial streak. It was 1999, the height of the dotcom bubble, so Shah invited his brother Prashant to set up an online venture together. 'Prashant phoned me the next evening,' Shah recalls. 'He said: "Right, I've quit my job – what do we do next?"'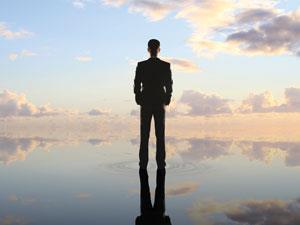 That first venture – a gift website – turned out to be a steep learning curve. Looking back, Shah admits that it was perhaps naïve to give up a professional job and take such a giant leap of faith. 'But it felt like the right thing to do at the time,' he explains. 'You have to be single-minded to cope with the extreme highs and lows of entrepreneurship. Being passionate is essential; you really need to believe in what you're doing.'
Bob Boyle, chief executive and co-founder of drug discovery company Sentinel Oncology, admits that giving up the security of a well-paid job to build something from scratch is a risky decision. 'When you're setting up a science-based company, you need to passionately believe that your ideas will work and will form a solid foundation for a business,' he says.
A chemist by training, Boyle spent his early career in big pharma, followed by stints with biotech start-ups, including Cambridge Combinatorial and Astex Therapeutics. This gave him the skills and confidence to co-found Sentinel Oncology, based on a new conceptual approach for the treatment of solid tumours. 'We engineer compounds that induce DNA damage and inhibit DNA repair, which are only activated in the hypoxic microenvironment found in solid tumours,' Boyle explains. Boyle and his co-founders' passion and experience helped them secure £174,000 of seed funding from the East of England Development Agency and Cambridge Enterprise Seed Funds.
What's the story?
This illustrates an important point for would-be entrepreneurs – have a clear story to tell when you pitch for funding. 'Prepare an elevator pitch that a layperson can understand,' recommends Boyle. 'Make sure that, if you walk into a venture capital networking meeting, you never miss an opportunity to obtain funding.'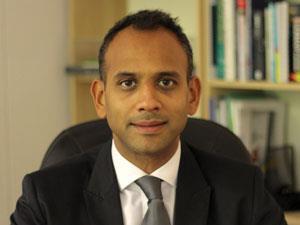 Capital investment is essential for any new business, but in life sciences the source of seed funding has changed in recent years, says Dave Tapolczay, chief executive of Medical Research Council Technology (MRCT). 'Traditionally, the venture capital community provided funding, but they are now pulling out of life sciences,' he explains. 'Taking their place is a combination of funding from government, business angels, friends and family.' The MRCT also provides assistance for new life science start-ups. 'The challenge is crossing the so-called valley of death – the period from the point of discovery to uptake by the commercial sector. That is the space the MRCT operates in.'
Government initiatives such as the £180 million invested in the Biomedical Catalyst, announced by UK prime minister David Cameron in December 2011, have also stimulated entrepreneurial growth in the UK. Other incentives include the Enterprise Finance Guarantee, a government-backed lending scheme for small businesses. The government is also looking further afield for investment. 'The MRCT works closely with [UK science minister] David Willetts and UK Trade and Investment to export the message about opportunities in British life sciences to the international community,' says Tapolczay. 'Converting international interest into meaningful collaborations leads to more investment, allowing the innovation mechanism to flourish.'
What's the plan?
Ricky Martin secured a high profile investor for his business by winning the 2012 series of the TV show The apprentice. Martin convinced Alan Sugar to back his scientific recruitment agency, Hyper Recruitment Solutions. But Martin insists this was just a fortunate break along the way. 'There are lots of ways to get investment; if I hadn't won The apprentice, I would still have started my business, it would just have been smaller for longer. If you've got a good idea and it's thoroughly researched, someone will invest in you.'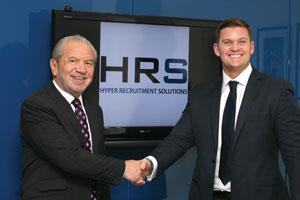 A biochemistry graduate, Martin worked for several years in the recruitment industry and believes a company's success, and credibility, comes from playing to your strengths. 'My business is a scientific recruitment business because that's what I know: I'm a scientist and a recruiter.' But Martin also cautions that however good your credentials are, or how persuasive your pitch, an investor will ultimately want to see the figures, and that means having a thorough business plan. 'The business plan is absolutely fundamental. You need all the detail – if you're asking people to give you money, you have to know your figures inside out.'
A business plan not only gives investors confidence, says Martin, it also reinforces that all important self-belief, which remains a valuable asset long after the investment is won. 'One of the toughest things is the harsh reality of being on your own,' he recalls. 'I had big ideas, but suddenly it was just me and a desk and a business plan, and that was it.'
One year later, Martin has a team of hand-picked recruiters and the company's client list is growing steadily around the world. And it's all according to the plan. 'I have the original plan on my desk, covered in coffee stains. I've stuck to it and I refer to it constantly.'
Like Martin, Shah eventually found success by capitalising on his expertise. While acting as a consultant to biotechnology companies, Shah saw how much work was being outsourced to India, for about half of the cost but only a third of the productivity. 'We thought to ourselves: surely we can improve on that?' he says. And so the Shah brothers founded Oxygen Healthcare (now part of Piramal Healthcare), providing an outsourcing service for pharmaceutical and biotech companies.
'This time we didn't try to create a market that didn't exist – we went into an existing market,' Shah says. 'We also bought all the lab equipment outright, so there were no lease costs. We'd learned the hard way that if things don't go to plan, you can end up with unsustainable monthly overheads.'
A successful start-up company needs a team with the right mix of skills, says Shah. 'You need someone who pushes boundaries, but you also need someone practical who can put the ideas into practice,' he explains. 'That's why the partnership with my brother works so well; we complement each other.'
Boyle also stresses the importance of getting the right people. 'Getting scientific advisors on board who really believe in what you are doing is crucial,' he says. For Sentinel Oncology, the right person was Ashok Venkitaraman, professor of cancer research at the University of Cambridge and director of the Medical Research Council Cancer Cell Unit. Venkitaraman provides invaluable scientific expertise. 'A good chairman can bring experience you can't even imagine,' says Boyle.
What's the secret?
So is it possible to learn how to be an entrepreneur? Successful entrepreneurs are always learning, says Lee Martin, director of the MSc in entrepreneurship at Nottingham University Business School. 'We can teach students behaviour that tends to be successful and give them practical experiences to develop that behaviour,' he explains. The course helps students learn creative processes – defining problems and evaluating possible solutions – and to understand risks and how to mitigate them. 'Students develop their own business plan, and get to work on a live project at a local company,' he explains. They also get a year's free use of the EnterpriseLab, which offers office facilities and business support services. 'My message to aspiring entrepreneurs is: go for it!' he says. 'With a good business plan and financial backing from a business angel, it's never been a better time to be an entrepreneur in the UK.'
As well as business skills, Boyle recommends learning about intellectual property. 'Don't be in a rush to patent,' he urges. Patents are only valid for a specific duration, and can therefore erode in value. 'Work out a patent strategy,' he says. 'Before publishing your idea to the world, make sure you're ready to start making money out of it.'
And before taking the plunge, it's important to be realistic about finance during the early months. 'You need to put your money where your mouth is and be willing to take risks,' says Boyle. 'Ask yourself: are you prepared not to take any salary for the first year? If you're not willing to risk your own money, it's hard to convince investors to stump up cash.'
Yfke Hager is a science writer based in Manchester, UK