Volunteers are wanted to help chemists write papers in English
Like many other scientists, James Bleach has moved abroad to work. In the early 2000s he headed to Kyoto, Japan where he worked as an astrophysicist at the Yukawa Institute. 'It was a very international community. My colleagues were from all over the world,' he says. While working in Japan he discovered he had a distinct advantage being from the UK – his native language was English. He was often called on to help his colleagues when it came to writing up their research. 'Because I was the only native English speaker, I became a sort of go-to guy.'
This experience had a big impact on Bleach. 'I became very aware of how lucky I was to be born and raised in a country where the native language is also the dominant language of science and technology in my time. During my career, I have been involved in many wonderfully complex and intellectually challenging studies. Writing these up in English can be difficult enough – the thought of having to write them up in, say, Spanish or Mandarin is, quite frankly, mind boggling!'
Language barriers
On returning to the UK, Bleach became determined to help. He became a language editor for an open access physics journal – focusing on the way the paper has been written, rather than its technical aspects. But Bleach didn't stop there. He felt that all scientists should be able to publish, without language acting as a barrier. So, in 2016, he set up the ōbex project.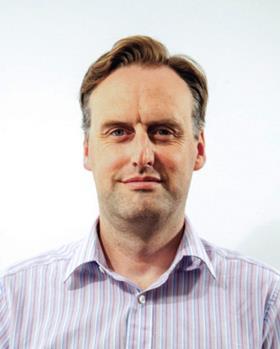 The ōbex project is a free language editing service for researchers whose native language is not English. 'For many journals, being rejected due to the standard of written English often leaves the authors with only the option of paying for language editing support from a commercial company. I feel this is an unfair financial burden.'
Bleach named the project after the Latin word for barrier – which is what English language can be for some researchers. The ōbex project was first created to offer assistance to people working in Bleach's discipline of operational research. However, it has since expanded to physics and mathematics, supporting researchers who submit papers to specific journals in those fields. Most recently, the project has branched into chemistry after partnering with the journal Heterocyclic Communications. South American scientists are a particularly big user of the service but the service has helped researchers across the globe, including from Kenya, the Philippines and Poland.
Getting involved
Although Bleach is the founder of the project, he does not work alone. The project can only function thanks to its editors, who work on a voluntary basis. After a manuscript gets submitted – either directly to the project in the case of operational research – or to a partner journal in the other disciplines, language editing is undertaken by one of the editorial team. The service supports papers that are technically sound but whose English needs some support before publication.
For Heterocyclic Communications, Bleach is currently looking for editors who would be willing to edit around five papers a year, each three to five pages long. While volunteers tend to have a background in the journal's discipline, they don't need to have specialised knowledge as they are wanted for their language rather than technical editing skills. Although the roles are non-paid, Bleach says the work could contribute towards chemists' CPD requirements and exposes editors to a range of chemistry projects they might not otherwise encounter. As some editors have found, helping their fellow researchers is also quite gratifying work.
The project has already received a number of reviews from happy researchers who have benefitted from the work of Bleach and his colleagues. 'I am so happy, not only for that great help in the edition of our work, but also for the beautiful cooperation example that it represents,' a researcher from Colombia wrote to Bleach. 'I am really thankful for this and it means a lot to me,' sent another from Croatia.
'My ambition is that any researcher who is a non-native English speaker would be able to get support, irrespective of discipline,' says Bleach. 'This isn't the only approach – there are other ways to take away the burden for non-native English researchers. But this is a way I can help.'