Beyond Kyoto, the Kansai region boasts iconic cities, characterful culture, and powerhouses of innovation
Where is it?
Some 390km west of Tokyo, the region of Kansai is an economic and cultural hub at the centre of Japan's largest island, Honshu. Home to at least six million people, it encompasses the ancient capitals of Kyoto and Nara, the multicultural city of Kobe, and Osaka, the country's second largest metropolis.
Why live here?
Clean, efficient and with one of the lowest crime rates in the world, there are many reasons to live in Japan. The country has the third-largest chemical industry in the world and Kansai is a hotspot for industry and business. Steeped in history, the landscape features neon cityscapes, lakes, mountains and beaches, with many of Japan's most famous attractions.
Kansai enjoys superb transport links via the shinkansen bullet train and an international airport consistently ranked as one of the best in the world. The relative closeness and ease of travel between several major cities – as well as Tokyo and beyond – have made Kansai for years an incubator for innovation, as well as headquarters and major branches for some of the world's leading companies. These include Mitsubishi, Sumitomo, Hitachi, Panasonic and Asahi Kasei, as well as famed academic institutions like the University of Kyoto and RIKEN.
What's the downside?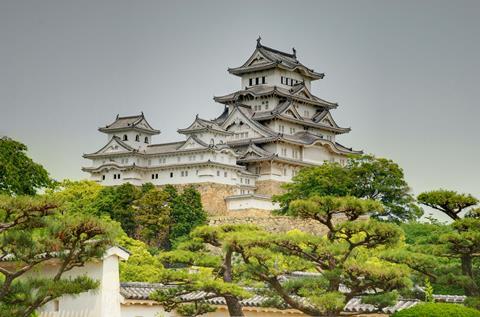 Sitting on the Pacific 'ring of fire', Japan is at risk of earthquakes, typhoons, landslides and floods. Seasons are very pronounced, which make for beautiful scenery but hot summers (2018 saw record 41.5°C temperatures) and cold winters.
The Japanese work ethic is famed for its seriousness, which achieves great results but can sometimes seem inflexible and overly bureaucratic. Japanese is also said to be one of the more difficult languages for native English speakers to learn. And though English signage is more common than ever, particularly in big cities, the many intricacies of the language and culture can be confounding.
How much will I earn?
The average academic earns around £61,000 at a public university (a private one would pay higher) with an assistant professor's salary around the £40,000 mark. In industry, the average starting salary for a Masters degree holder would be around £28,000, which is comparable to the average Japanese wage.
However, it's worth considering that, on top of your take-home pay, employees are often fully funded for subsistence and welfare support – sometimes including Japanese language training and help moving your family.
Japanese companies have a strong sense of responsibility and a societal duty to look after their employees. It is therefore not unusual, and practically the norm, for people to work for the same company for their entire lives. On the whole, Japan is nowhere near as infamously expensive as it was once considered – and certainly not compared with London or some US cities.
What else do I need to know?
According to a recent report in Chemical & Engineering News, Japanese companies – particularly in the chemical and manufacturing sectors – are dealing with a severe shortage of people with technical skills such as engineering. Sumitomo, for example, reportedly hires 10 to 20 graduates from abroad every year or actively seeks out foreign graduates of Japanese universities, while a competent English-speaking engineer or technician can 'typically choose from 10 offers'. This is a major change, since immigration in Japan is traditionally extremely low.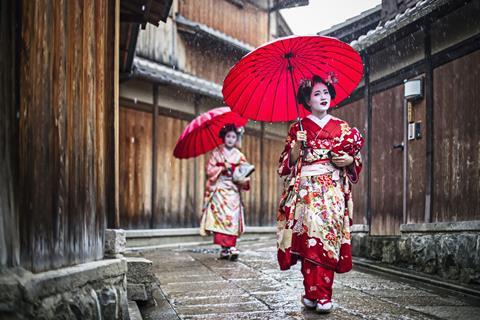 Japan takes chemistry very seriously, and typically prioritises fundamental discoveries that can supply essential materials for the automobile and electronics industries. Few countries back R&D as heavily – close to 19 trillion yen (around £134 billion), more than 3.2% of its GDP, was poured into it in 2015.
For researchers, bodies such as the Japan Society for the Promotion of Science award thousands of fellowships to bring international researchers to its world-class facilities and work alongside its leading scientists.
Where should I go?
Kansai has many of Japan's biggest attractions right on your doorstep. Kyoto's temples, gardens and geisha district of Gion are world-famous, as are the pagodas and wandering deer of Nara and Himeji, one of only three original samurai-era castles left standing in the country.
The bright lights of Osaka offer everything Tokyo has but with a more relaxed, jovial atmosphere (the city is famed for its comedy), making it a great place for city living. At the opposite end of the spectrum, peaceful hot spring towns like Kinosaki and the stunning art museum islands of Naoshima and Teshima are within easy striking distance, as is the underrated Lake Biwa.
Eating out is common in Japan, and you can eat well for very cheaply – unless it's the fetishised Kobe beef or Kyoto's kaiseki dining. However, vegans beware: you may find the menu short of options.
Mun-Keat Looi is a science writer based in London, UK