It takes perseverance for chemists to carve out a career in medical writing but it's well worth the effort, writes Yfke Hager
It takes perseverance for chemists to carve out a career in medical writing but it's well worth the effort, writes Yfke Hager
Five years ago, Catherine Bragg decided it was time for a radical career change. Having completed a PhD in organic chemistry at the University of Manchester, UK, and a two-year postdoc in Basel, Switzerland, she was working in industry as a medicinal chemist. 'I was thinking about making the transition away from laboratory work and wanted to find a job in science that would offer more flexible working arrangements and allow easier juggling of career and family life,' she says. 'Then I noticed an advertisement in a national newspaper about medical writing.' Intrigued, she began to research medical communications careers. A few months later, she took the plunge and started a new career as a medical writer at McCann Healthcare.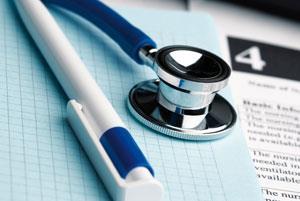 Combining scientific knowledge and a flair for communication, medical writers are employed by healthcare communications agencies, pharmaceutical companies and clinical research organisations to produce a range of educational, promotional and training materials for the healthcare industry.
As a medical writer, you are expected to translate accurately the latest clinical trial results into succinct, straightforward language. Equally important is the ability to tailor your work to different audiences, including healthcare professionals, sales representatives and the general public.
Now a senior medical writer at Gardiner-Caldwell Communications, a medical communications agency based in Macclesfield, UK, Bragg considers what qualities stood her in good stead when making the transition from industry. 'You need to have an analytical mind and a keen interest in medicine, and enjoy working with clinical trial data,' she says.
While most medical writers have a life sciences degree, chemists can certainly carve out a successful career in medical communications. 'I don't think it's a barrier if you don't have a biomedical-related degree,' says Steve Purver, a chemist by training and now a medical writer at Gardiner-Caldwell. 'Chemistry is so interdisciplinary that it provides a good grounding for different career paths.'
Take a chance
However, some employers can be reluctant to take a chance on a chemist. 'I was advised to get some experience of writing for the popular science press,' says Karen Runcie, a PhD organic chemist with industry experience in medicinal chemistry and drug development. Undeterred, she stressed the relevance of her research background and academic writing experience, was offered the job, and is now a senior medical writer at Gardiner-Caldwell. 'Persevere and don't give up at the first hurdle. It's a steep learning curve, but medical writing can be a very rewarding career,' she says.
Before you throw off your lab coat, consider whether your personality is suited to a career in medical communications. 'Depending on your client and therapeutic area, you could find yourself doing mostly office-based work, which can be less social than being in the lab,' Bragg notes.
Yet it's not a nine to five job either; writers can be required to travel extensively to cover medical conferences or to support local, smaller scale meetings at healthcare institutions.
You'll need to be able to communicate confidently with pharmaceutical clients and healthcare professionals and accurately interpret and implement their thoughts and ideas.
'It also helps to be thick skinned,' says Runcie; your work will be scrutinised by a large number of people, so an ability to cope with criticism is essential. A medical writer's work must meet high ethical standards, so be prepared to learn - and adhere to - strict industry regulations.
If you are ready for a new challenge, how can you ensure that you stand out from the crowd when applying for a medical writing position? A passion for writing needs to come across in all parts of your application, so highlight any writing experience outside of academia. 'Try to find out what therapeutic areas the employer specialises in, and prepare for the interview by researching those areas,' suggests Runcie.
Training tips
If you really find yourself struggling to get a foot in the door, taking a writing course could be a good way to demonstrate your determination to pursue a new career path, says Purver, who successfully completed a three month postgraduate journalism diploma after obtaining an MChem. 'I knew I was interested in science writing, and the course provided good training in media and writing skills,' he says.
A specialised course for academics wishing to retrain as medical writers may soon be available. Shelley Davies, a former medical writer and now lecturer in the institute of science and the environment at the University of Worcester, UK, is currently developing a postgraduate course in medical communications, which the university hopes will commence in September 2010.
So, if you find new drugs fascinating, are a stickler for detail, and your colleagues queue up to write papers with you - what are you waiting for? You might just be cut out to be a medical writer.
Yfke Hager is a medical writer and freelance writer based in Manchester, UK
Further Reading
For information about the postgraduate course in medical communications at the University of Worcester, UK, contact Shelley Davies (

s.davies@worc.ac.uk

)