Experienced job seekers should make use of their contacts when finding a new role, says Charlotte Ashley-Roberts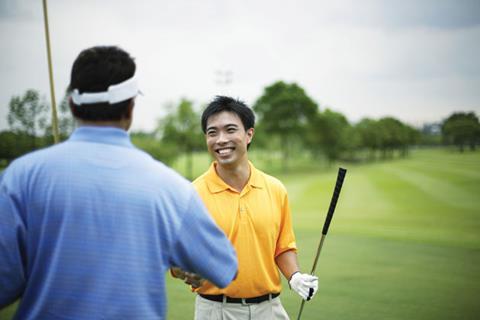 Q: I am 53 years old and have worked in the oil and gas industry for the past 25 years. I want to make a change before I get too old and no one wants to employ me. What is the best way to go about this?
A: Age should not be a barrier to making a career change if that's something you want to do. In the UK, it is illegal to discriminate against age under the Equality Act 2010, and many other countries have similar provisions. When older people do struggle to get a role, there is usually a more complex reason than age.
However, the method of recruiting people who are later in their career is often different to those who are just starting out. For many people who are more experienced, perhaps have a high level role or who are specialists in a particular area, networking is often the number one strategy for getting a new role.
Helping hands
Networking is an important strategy for everyone, but it is key for those with more experience who are looking to make a change in their career. Opportunities are much more likely to come on the golf course, over coffee or by 'having a chat'. This could be because there are fewer roles further up the career ladder and that people who are experienced tend to earn more money and thus cost the employer more to recruit (particularly through recruitment agencies). More experienced job seekers also have wider networks and more contacts in their field of interest.
Therefore, I would certainly recommend thinking about who you know, where they work and how they could help you. You don't have to ask for a job; in fact, a better approach would be to tell your contacts the situation and ask if there is anyone they know who might be able to help. Sites such as LinkedIn can be useful for finding companies as well as maintaining your contacts.
If you are looking at doing something different than your current role, consider talking to someone in the field you are considering to find out whether it might work for you.
In terms of job searching generally you should also be looking online at jobs boards (such as www.chemistryworldjobs.com).
Institutional memory
Some older job seekers can be concerned that they have become 'institutionalised' if they have worked for one company for a long time. This is often not the case and should not be a reason to hold back from making a career change.
Networking is key for those with more experience who are looking to make a change
When writing your CV, make sure that you sell your most relevant experience to the role you are applying for. Think about what you enjoy doing the most, and what you haven't enjoyed over the past 25 years. That will help you put the best CV together that you can. You can omit your date of birth from your CV; the employer will be able to see at a rough guess how long you have been working, but sell this as an asset. Royal Society of Chemistry members can get further support with their CVs or interviews by contacting careers@rsc.org.
Finally, you may want to think about the more practical aspects of applying for a new role before you apply. For example, are you thinking of full or part-time work, for yourself or for an employer? If the latter, do you want to work for a large or small company, new or established? How far are you willing to travel to get to work? Are you willing to take on a role with travel commitments? What salary are you looking for? You should not take a big cut unless you can justify why you are doing it (for example to have less responsibility or for increased job satisfaction).
All this reflection should help you understand which roles will be right for you – then all you need to do is talk to your network and apply for any jobs you see that look interesting.
If you have more advice you'd like to share about this month's question – or have your own careers conundrum for Charlotte – please write to chemistryworld@rsc.org