Amit Sarin
RSC Publishing
2012 | 256pp | £144.99
ISBN 9781849734707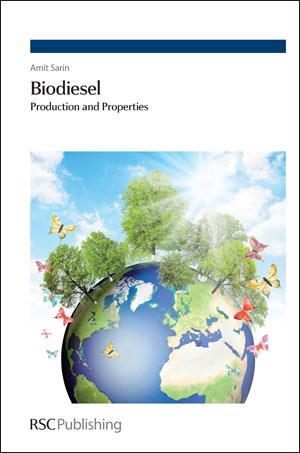 There is a shortage of books on biodiesel and this book tries to fill that gap. Like the curate's egg, it is good in parts. At times I feel that the author is really writing a comprehensive review paper rather than a book and this is confirmed by the vast number of references quoted for each chapter (200 in one case).
After a very brief introductory chapter the author goes through the basic chemistry involved, but the subheadings can be confusing and some of the facts are not in line with generally accepted practice. Too much time is given to very obscure processes and not enough to conventional processes and the big problem of purification. The chapter on properties does contain some useful comparison data on the various national and international standards.
Two chapters look specifically at oxidation stability and cold-flow properties, two of the biggest problems facing biodiesel. Much of the chapter on oxidation stability looks at very detailed experimental work on metal ion concentration, which is unlikely to be of much interest or use other than to a very narrow research community. The same can be said largely of the cold-flow chapter, which again is really a long review. The next chapter looks at other properties from a very complex modelling approach.
The chapter on engine performance gives some interesting data, but with very little information on the actual test engines it is hard to make much use of it. Again attempts are made to formulate mathematical models, some of which have very poor correlations.
The final chapters are more readable and more useful to the general reader in that they look at feedstocks and give some interesting comparison tables. Very little is said of the so called second and third generation biofuels, though there is a short paragraph on algae that is wildly optimistic. The short final chapter of fuel versus food is a good conclusion.
I can't recommend this book to the general reader, but it may be of interest to researchers.