What should you look for in those lab workhorses: balances, stirrer plates and mills? Elisabeth Jeffries surveys the scene
Balances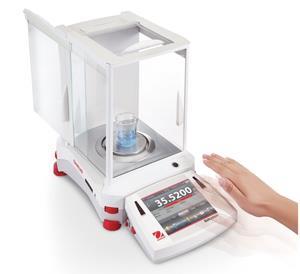 It is a sobering thought: pharmacists and doctors regularly make prescription or dosing errors when working with cancer patients. A 2013 US study found errors ran to six patients in every 1000 and nearly four medications in every 1000 dispensed. Mistakes in chemotherapy dosing or prescribing as well as pharmacy dispensing accounted for 46% of the detected total, though 92% were intercepted before reaching the patient. Accurate measurement is critical.
But accuracy has improved over the last 30 years in at least one aspect of the drug dispensing and production processes – weighing. Balances have become more and more sensitive, thus allowing users to weigh smaller and smaller amounts of substances. They are now capable of weighing samples at precision of a millionth of a gram.
The impact of this sophistication is probably best illustrated by the healthcare environment. 'Accuracy is essential when you sample a small amount of an ingredient in a dose … you need to be sure that each measurement is exactly the same and can be repeated at the same level of accuracy,' explains Zbigniew Pobocha, president of balance manufacturer Ohaus Europe. That is necessary not just to look after the patient correctly but to comply with regulations.
Ohaus is one of the leaders out of around 100 producers in this sector, along with Japanese company A&D Weighing. Others include Adam Equipment, Sartorius and Mettler Toledo. Analytical balances allow weighing to four, five and six decimal places while semimicro and micro balances allow weighing to five and six decimal places respectively. US Pharmacopoeia requirements specify weighing up to a certain sensitivity within a certain capacity range, thus increasing demand for the finest balances. At the other end of the range, precision balances weigh samples up to three decimal places.
The device behind the improved performance of balances is the load cell, an electronic sensor that has grown in capacity and sensitivity over 30 years. 'Analogue data gathered by the balance go to a microprocessor inside, which interprets this and transforms it into weight,' explains John Viero, product manager at distributor Cole-Parmer.
But there is little indication of demand for even lighter sample weighing from this already remarkable equipment. Recent improvements are coming from elsewhere. 'In the past, technology was driving the market; nowadays, the requirements of the market push and speed up technology development,' says Pobocha. Hence, customers nowadays are concerned mainly with repeatability, efficiency and stability as well as accuracy. Data collection, automatic calibration, software applications and modularity are other concerns. Most weighing is carried out by the human hand, so external factors intruding on the balance performance are unwelcome.
Analytical balances usually weigh samples between 20–80g, while semi-micro and micro balances often weigh between 5–10g. A challenge for producers is to maximise the capacity weighed in relation to the resolution. For example, A&D promotes the fact that it sells a micro range weighing up to a full 22g at 1µg precision. The finest microbalances may cost up to €50,000 (£40,000), although most analytical balances are priced at €4000–8000.
How quickly can you get stable results on the display – two or five seconds?
'In the past, producers might make one series of analytical balances with two or three weighing capacities. Today they offer choice: units less or more sensitive, offering greater or smaller capacities, internal or external calibration, and other properties,' says Viero.
As Pobocha points out, producers compete on speed. 'How quickly can you get stable results on the display – two or five seconds? The pressure is on efficiency; the speed and accuracy of the sample results is important,' he says, alluding to industrial requirements for quick processing. Quick stability depends on the data processing capacity and filtering mechanisms within the balance.
Speed and efficiency are provided through special features such as those in Ohaus' Explorer range. These analytical models offer motorised doors that open and close automatically with the use of the touchless sensors and display boosting overall efficiency. 'Top-mounted side doors or the versatile top door that flips or slides open offer ample access to the weighing chamber,' says Pobocha.
But there is always a risk that balances will be affected by externalities, so producers aim to counter this with proprietary features. 'There's a move to touchscreen balances. The less you touch the balance, the less the vibration and other effects. So for instance technicians can now open a door automatically with a wave of the hand,' says John Viero. These facilities, he indicates, are at present mainly available for the higher end of the market, but are migrating to the lower end.
Viero draws attention to pioneers in this area. 'Sartorius and Mettler are very high end units pushing the market technology,' he says. Sartorius makes analytical balances for weighing up to 520g samples with 0.1 or 0.01mg resolution. These include a range called Cubis, which the company claims provides maximum weighing performance, security and full network capability. Equipped with a touch screen, it is also suitable for customised workflows. Sartorius' other models include Secura, Quintix, and Practum.
A&D claims to supply a particularly compact 'low cost' HR-A/Z series. 'It features our patented "compact super hybrid sensor", a development of our earlier technologies, which significantly reduces the overall cost of the product while at the same time reducing the overall size,' says Derek Higgins, A&D's UK sales manager.
The company also offers techniques for isolating environmental disturbances – a problem in most labs. A characteristic of its BM series is built-in environmental sensors. These measure, monitor and record the environment the balance is used in, including temperature, pressure and humidity. These variables can be analysed and compared with weighing values at any time, indicating possible causes of poor weighing performance, such as unexpected air conditioner use. Higgins says A&D sells a wide range of 'high value, high quality' products only through dealers, and that Ohaus is the company's main competitor.
Stirrers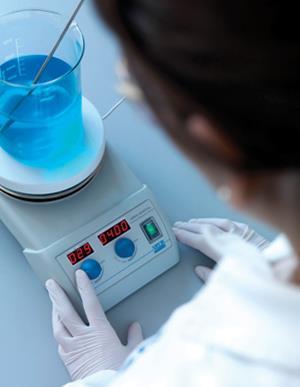 Lab chemists usually also include magnetic stirrers in their toolkit. Typically, these employ a rotating magnetic field to cause a stir bar immersed in a liquid to spin very quickly. Since glass is transparent to magnetism and most chemical reactions take place in glass vessels, stir bars work well in glass vessels. Magnetic stirrers are used for relatively small experiments and are often not suitable for viscous fluids. Top lines in the market include German company Ika, but other market leaders and growing players include Thermo Scientific, Velp, Torrey Pines, Genie, Lab Companion and Corning.
Top characteristics customers are looking for include durability and low maintenance so that they are easy to use and clean. They also want simple operations so that they are easy to programme and monitor. A compact design to save bench space, portability, safety settings such as temperature alarms and shut-off and chemical resistance are other considerations. Cost, warranty and minimal vibration are other concerns. Potential problems considered by manufacturers include overheating and liquid spills due to over-stirring.
'Technicians are interested in the ability to programme both the speed and temperature to ensure repeatable results every time, as well as having multiple positions for multiple vessels,' says David Hayes, product manager for Cole-Parmer. Though mainly a distributor, the company offers its own line in stirrers. Its total offering for all manufacturers covers a range from compact analogue stirrers to advanced digital programmable stirring hot-plates.
The ability to set a stirrer to a desired speed and accuracy has improved. 'As technology advances, it makes it easier to programme specific speeds and maintain that speed over a long operation time. Technology also allows the programmes to be saved for repeatability which is very important for consistent results in the lab,' says Hayes. The use of multiple vessels stirring at different speeds on the same unit is of major benefit because it allows different variables at the same time, thus increasing efficiency and workflow.
Velp is a stirrer manufacturer headquartered in Italy. One of its unique selling points is ease of use through the inclusion of an infrared sensor in its Digital Vortex Mixer TX4. 'In other cases, the user presses the test tube down. In our case, the infrared sensor detects the tube and it starts to rotate. This prevents repetitive strain,' says Andrea Mosele, marketing specialist at Velp.
The company promotes speed and timer settings in the product, confirming Hayes' observation. The Digital Vortex Mixer allows technicians to set an operating time even in continuous mode; this can help processing capabilities for large throughput. Adjustability and versatility are the key. Alterations can be made to the different platforms used, allowing technicians to prevent the stirrer from losing control. Microprocessors inside products ensure speed is retained when the liquid viscosity changes.
In its digital hot plate stirrer, Arex Digital, Velp draws attention to an optimal mix of ceramic and aluminium in the plate. Ceramic plates allow higher temperatures, but aluminium provides more homogenous heating. Mosele suggests this product helps blend the best of both. 'The exclusive CerAlTop plate, made of aluminium alloy covered with ceramic, ensures an outstanding temperature homogeneity and optimum heat transfer across the entire surface of up to 370ÀC,' he says. Many other products use aluminium only.
A special facility known as the VTF Digital Thermoregulator in the Arex Digital Pro enables more precise temperature control. 'If you use a unit as a stand-alone, you set the temperature of the plate, which does not necessarily correspond to the temperature of the liquid,' explains Mosele. A good regulator will read the temperature of the liquid rather than plate.
This concern is also resolved by Ika in a new magnetic stirrer released in June called the RET control-visc. The company says that it optimises heat transfer into the medium by minimising thermal losses using integrated high-tech insulation.
Milling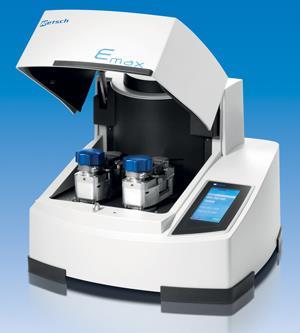 Mills have perhaps experienced the least technological change of all these instruments in recent years, though interesting players are emerging with promising innovations. Mills are employed mainly for sample preparation prior to analysis, using particle size reduction to grind or homogenise a variety of materials.
'The changes we're seeing now are due to growing interest in nanotechnology – how to get the mills to make smaller and smaller particles,' says Mary Rucks-Gray, product manager at Cole-Parmer. Mills have been developed for varying applications. They include dry rotor beater mills, bead mills for cell and tissue culture, disc mills, wet mills and dry mills.
Customer considerations include power, speed and ease of cleaning. Throughput, repeatability and yield, as well as the option of a cooling system, are other requirements. Ika is a major player in this field too, alongside Fritsch, Retsch, Hosokawa, Foss, Glen, Siebtechnik and others.
Producers promote a range of benefits. Glen Mills' Ultra Centrifugal Mill ZM200 claims to grind instantaneously to 40µm. Retsch's high energy ball mill Emax, released this year, is a product responding to nanotechnology research demands. It uses a combination of high friction and impact, resulting in extremely fine particles within a short time. This is dependent on a very high speed of 2000rpm combined with an innovative jar design. An unusual water cooling system preventing overheating means chemists can grind down to the nanometre range.
'Significant features are the ability to prevent cross-contamination, particle size – whether to go larger or smaller – sample capacity, high speed and automation,' says Rucks-Gray. Flexibility in volume (such as 20–50ml) is also important. But she adds the most popular products are not those with the highest spec. 'Our [more basic] grinder mills sell the best,' she says.
Specialist producers include Cowie and Wheaton, who make mills for biological samples such as tissues. This means primary cells can be prepared from excised tissues, as well as subcellular components from harvested cell packs. The Wheaton Micro Tissue Grinder Kit is an example, offering a selection of micro tissue grinders. Typically, the tissue grinder plunger head is made entirely of PTFE and the plunger shaft of stainless steel. The tube is often precision borosilicate glass. These properties help maintain purity in the sample and minimise cross-contamination.
For the gadget-lover, there is plenty of fun to be had in the lab.
Elisabeth Jeffries is a science writer based in London, UK