Andrew Morris
Imperial College Press
2015 | 228pp | £19
ISBN 9781783265923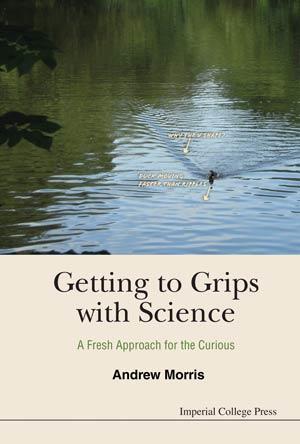 You would be hard pressed to find a candidate better qualified to call into question how we teach science than Andrew Morris. His writing stems from a career in science education – teaching sixth formers and adults alike, as well as spending time in educational research. His passion for the subject is self-evident when considering his experience of leading informal science discussion groups for adults with no scientific background. Transcripts from these discussions, and Morris's reflections upon them, form the bulk of Getting to grips with science.
Separate chapters address both what excites people about science and what 'past difficulties' people have often experienced when attempting to engage with it. These chapters are extremely accessible and even a reader who has studied science to a high level will find much within these pages that rings true. Morris goes on to suggest possible reforms to science education at school level in order to increase the general public's awareness of science. He also attempts to explain the fundamentals of science to those readers who may have missed out at school and suggest ways in which they might continue their learning. These sections of the book are both interesting and useful – not to mention readable.
Unfortunately, in trying to cater for two different audiences at the same time, I can't help but feel that the book loses its overall cohesion. In the preface Morris states 'this book is written primarily for the many millions of people who wish they had acquired a better grasp of basic ideas in science.' That being the case, it is hard to imagine that many of his target readership will not be put off by continuing further than the opening chapter, which centres on educational theory, and is in stark contrast to the rest of Morris's content.
So is this a bad book? No, I think it is excellent – even if I worry that it might not be suitable for the audience Morris has intended to capture. I would advise anyone interested in science teaching, reforming the school curriculum or those getting involved in informal adult education, to read it. Getting to grips with science provides a deep and thorough grounding for people entering or already working in these fields. If reading it does persuade more people to dive into adult education, then maybe those 'many millions' might still benefit from Morris's hard work.
Purchase Getting to grips with science: a fresh approach for the curious from Amazon.co.uk