Hasok Chang
Springer
2012 | 316pp | £126
ISBN 9789400739314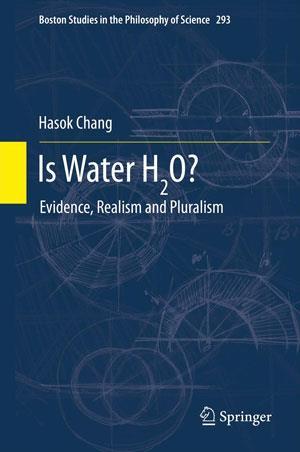 In his introduction, Hasok Chang comments that the intended audiences for this book are academic communities in the history and philosophy of science – for research and for all levels of learning. Chang also suggests that it would be of interest to various research scientists, science educators and science students. I feel that the book is mainly suited to ardent scholars of the history and philosophy of science.
Chang does an excellent job of summarising the content of the book in his introduction and also offers guidance on what should be read by both the interested and the specialist reader. Over half of the book covers the philosophical history of water, from the middle of the 18th century to the late 19th century, including discussions on the chemical revolution, when water came to be recognised as a compound.
The book's main theme revolves around Chang's primary questions: whether there was sufficient evidence to justify the verdicts that were reached between the various theories at the time and whether there were conclusive grounds to completely eliminate the phlogiston theory. Chang concludes that the phlogiston theory was rejected prematurely but was then, in effect, brought back under different names.
An interesting conclusion that Chang advocates is that any serious scientific topic should admit more than one rationally justified treatment. Chang suggests that consideration should be given to worthwhile alternatives within that one perfect theory.
The book is quite expensive, but this reflects a meticulous level of detail, as well as Chang's extensive research and original thought. I found the book thought provoking and I am sure that both the specialist reader and the simply curious will read it with interest.
PurchaseIs water H2O? Evidence, realism and pluralism at Amazon.co.uk