Dan Falk
Thomas Dunne Books
2014 | 364 pp | £17
ISBN 9781250008770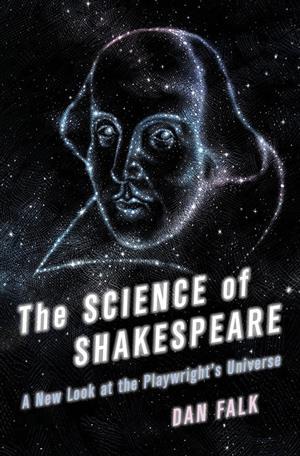 In his latest book, The science of Shakespeare, award-winning science journalist Dan Falk turns his hand to the science, or rather natural philosophy, of the early modern period. His book outlines the scientific climate and developments of Shakespeare's time, and demonstrates the influence of science on the Bard's works.
There is no shortage of Shakespeare scholarship, and Falk is quick to acknowledge this. In this book, however, it is not the playwright who takes centre-stage. Rather, Shakespeare acts as a lens through which to explore the scientific context in which he lived and worked.
In assessing Shakespeare's potential exposure to natural philosophy, Falk takes the reader on an eventful tour through science in the early modern era. We are introduced to the cosmologies of the ancients, before encountering some of the most influential figures in early modern science, including Copernicus, Galileo, Thomas Digges and Tycho Brahe. Several passages from Shakespeare's plays are quoted, and the influence of particular scientific world-views upon them are analysed. For example, The science of Hamlet explores the role of Ptolemaic and Copernican cosmologies in Shakespeare's most famous work. Indeed the bulk of the book is devoted to astronomy, but Falk does acknowledge the multifarious nature of early modern science, making diversions into magic, alchemy, medicine and atomism.
Falk challenges Shakespeare scholars who refute the idea that Shakespeare was influenced by the science of his time. However, he does not claim Shakespeare was a natural philosopher. Nor does he claim that science was imperative or central in Shakespeare's folio. Some of the conclusions are tentative, but Falk does successfully demonstrate that the playwright was aware of at least some of the myriad scientific developments of the early modern era, and that these were written into his plays.
This book is accessible, with clear explanations of potentially challenging concepts in the history of early modern science. It is an enjoyable read, which will appeal to non-specialists, but nonetheless is based on a comprehensive engagement with the pertinent academic scholarship. The work is well-informed, enthusiastic, and recommended to anyone seeking a new take on the oft-studied Bard.
Purchase The Science of Shakespeare: A New Look at the Playwright's Universe at Amazon.co.uk