Finland's bioscience industry is flourishing, thanks to the country's competitive environment and heavy investment in R&D, as Helen Carmichael finds out.
Finland's bioscience industry is flourishing, thanks to the country's competitive environment and heavy investment in R&D, as Helen Carmichael finds out.
Famous for its reindeer, saunas, and acres of forests, Finland has now rebranded itself as a high-tech, export-driven nation, which invests seriously in IT, communications and biotechnology. The Finnish business environment has changed dramatically over the past decade, with membership of the European Union and the Economic and Monetary Union shifting national economic goals and capabilities.
As well as building upon key industries such as forestry and communications, this small competitive nation is gripped by a passion for innovation: be that Nokia mobile telephones or cutting-edge genetic engineering techniques.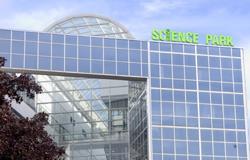 'The Finns have a technology-friendly society,' explains Saara Hassinen, assistant director of Finnish Bioindustries, a biotechnology industry association. This has helped them to embrace fully new ideas and to give emerging companies a helping hand.
Science industry
One innovative industry that is growing particularly quickly is biotechnology. The Finns are now starting to reap the rewards of a long period of investment in the field, which started in the 1980s.
The country is also a popular location for large pharmaceutical companies to conduct their clinical trials, despite not having much by way of traditional pharmaceutical business. Finland's small, genetically homogenous population, stable demographics and availability of demographic data via the sophisticated national health system make it ideally suited as a clinical trial location or for other population-based studies. Further supporting information is readily available from church records, which date back to the 17th century.
The Finnish science story doesn't stop there - its chemical industry is also thriving. According to Hannu Vornamo, director general of the Chemical Industry Federation of Finland, the country is one of the most competitive in the world. 'This is interesting if you consider the relatively high costs of energy and labour,' he told journalists gathered in Helsinki for the Chembio Finland 2005 exhibition and congress. 'If your value added is based on labour costs, you lose out to China. But this is not the case in Finland. Being small, you want to be competitive,' he added.
Vornamo also spoke about Finland's relationship with its former ruler, Russia. In the early 1990s, Finland was dependent on bilateral trade with Russia, and the Finnish chemical industry was hit hard by the collapse of the USSR. This situation has now improved, and Russia imported €784 million (?532 million) from the Finnish chemical industry in 2004, second only to Finland's neighbour and export customer Sweden, which took €1.2 billion.
Finland (which is more pro-European than some of the Nordic countries) joined the EU 10 years ago and will have plenty of opportunities to get its teeth into the EU's new Reach (Registration, evaluation and authorisation of chemicals) legislation when the European Chemicals Agency arrives in Helsinki in 2007.
Finnish funding
Finland ploughed €5 billion - 3.5 per cent of its gross domestic product - into R&D in 2003, compared with €1.5 billion spent on the public sector. In its World competitiveness yearbook 2003, the International Institute for Management Development ranked Finland as the most competitive country (among those with a population under
20 million).
Mention any innovation in industry or academia in Finland and someone will undoubtedly mention the generosity of Tekes, the national technology agency. 'The rise of bioindustry in Finland is partly thanks to Tekes funding,' says Riita Juvonen, Tekes' assistant director of education and research. In 2004, Tekes allocated €409 million to over 2200 projects, €109 million of which went to chemical and bio-industries.
Kauko Kurkela, managing director of biomaterial company Vivoxid, rates Tekes very highly. He has had first-hand experience of the funding situation and of taking basic research through to the commercial product stage. 'Tekes funding is vital,' he said. 'It funds companies with grants and capital loans up to 50 per cent of the project cost.' In addition to the company funding, Tekes funds a large proportion of application-targeted national research programmes and university projects, focusing on commercial applications.
The industry federation generally finances 60-80 per cent of university and research institute projects and 25-50 per cent of company R&D projects. Tekes' current technology focus areas include: business development; information and communication technologies; biotechnology; nanotechnology; and material technology.
Another key funding source is the Finnish national fund for research and development, Sitra, which currently supports around 40 biotech companies. An independent public foundation supervised by the Finnish parliament, Sitra's life sciences unit funds economically promising biotechnology start-up companies to help to develop or extend their business.
The fund cooperates with both private investors and public sector bodies. According to the research institute of the Finnish economy, ETLA, Tekes and Sitra are the largest capital loan suppliers to Finnish biotech start-ups.
Turku science park
Finland has more science and technology parks per capita than anywhere else in the world. About half of its pharmaceutical and diagnostic industry is located in the Turku region, in the southwest, and these areas of core expertise are complemented by biomaterials and functional foods.
Finnish Bioindustries estimates that around 30 per cent of the country's biocompanies are in Turku, competing with the capital Helsinki, which has around 40 per cent.
Smaller biotechnology clusters can be found elsewhere in Kuopio, Tampere and Oulu, which each have less than 10 per cent.
Turku science park has the largest concentration of biotechnology activities. Its bioscience subsidiary, Bio Valley, provides biotechnology companies with purpose-built production and product development facilities.
Turku City Council founded Bio Valley in 1999, aided by some hefty investments; the City invested an initial €14.3 million, and the European Investment Bank loaned the project €28 million.
Bio Valley had no problem attracting companies. One of these was biomaterial company Vivoxid (see box), which chose to base its only offices in Turku despite sharing R&D activities with Helsinki Technical University and Tampere University, as well as having links further afield in Europe .
Vivoxid managing director Kurkela told Chemistry World that the scientific centre of excellence for biomaterials and tissue generation at Turku University and ?bo Akademi University are behind the location decision, along with the benefits of the science park surroundings. 'Turku has the largest biocentre in Finland, very centralised activities, and is the strongest biomaterial research area in Finland,' he said.
Vivoxid
One recent Turku success story is biomaterial company Vivoxid's market launch of its antibacterial bioactive glass granules and plates for patients with facial bone defects.
The story began with researchers at two Turku universities - ?bo Akademi University and the University of Turku - who were among the first to study bioactive glass in the mid-1980s. The company's achievement was preceded by more than 10 years of clinical research at the University Hospital of Turku.
Vivoxid's AbMinCranio granules are now used in surgery to treat chronic frontal sinus infections. The material enhances the growth of new bone, sustains the formed bone and has antibacterial effects. The company says that clinical experience from the past 10 years has been very positive and claims that there are no rival comparable products currently available.
The glass can be used as a solid plate for broken orbital floor (eye socket) reconstruction, which is often caused by sporting injuries or accidents. The broken orbital wall is replaced with an AbMinCranio plate. While other materials are available for this type of surgery, Vivoxid claims that the plates are unique in their antibacterial properties.
Bioactive glasses bond with bone, even chemically, and can be worked into fibres and coatings. Their properties can be harnessed in pure glass products as well as in biodegradable polymer composites. The latter can be tailored to meet the demands of each indication and incorporate properties such as plasticising at low temperatures, light curability, and adjustable biodegradation.
Vivoxid aims to develop bioactive glass products for a number of bone-filling indications where there are problems with infection.
The company is also looking at ways to use its bioactive glass in other markets such as dentistry and orthopaedic surgery, which could significantly increase potential revenue. It has other biomaterial products for tissue repair and regeneration in areas such as dentistry and wound care, including bioactive glass-polymer composites, cellulose sponge products, and titanium gel coatings.
Vivoxid is already active in Europe but has now set its sights on the markets in North America, Japan and beyond.
The Finnish national fund for research and sevelopment, Sitra, has played a major role in Vivoxid's development and has been a co-owner since 2002.
Research in Turku
About 50 Turku research groups work together for an umbrella organisation called BioCity Turku. This covers academic research on cell and molecular biology and biotechnology carried out at the University of Turku, the Swedish-speaking ?bo Akademi University (Swedish is Finland's second language), Turku University central hospital and the National Public Health Institute.
A multidisciplinary research community consisting of some 500 people, BioCity Turku is organised under six research programmes: receptor structure and function, reproductive and developmental medicine, immunology, molecular biology and diagnostics, biological structure-function analysis, and microbial and plant molecular biology and biotechnology.
The majority of BioCity Turku's research instruments and technology are located at the Turku Centre for Biotechnology, a joint department of the University of Turku and the ?bo Akademi University. Researchers at the centre use technologies such as proteomics, cell imaging, structural biology and bioinformatics.
It also houses the Finnish DNA microarray centre, which provides DNA microarray services from custom-tailored DNA microarray designs to entire research projects, along with training and advice for Finnish researchers. 'The skilled staff of the centre guide the researchers in using new methods,' says Riitta Lahesmaa, director of the Turku Centre for Biotechnology. 'This maximises the cost-efficient use of expensive state-of-the-art technology.'
Sitra, the City of Turku, and private investors have strongly committed to developing life sciences in Turku. 'A new bio-business in Turku or elsewhere calls for sustainability both from the entrepreneur and the investor,' says Hannu Hanhij?rvi, Sitra's director of corporate life sciences funding.
Finland has been at the forefront of developing functional foods such as cholesterol lowering products, but has not yet created a dedicated nutrition business cluster. However, this could now be changing since Sitra has started a three-year programme to do just that.
BioTie Therapies
BioTie Therapies is a drug development biotechnology company with a focus on dependence disorders, inflammatory diseases and thrombosis.
The result of a three-way merger between Finnish biotechnology companies Contral Pharma, Biotie Therapies and Carbion in 2002, BioTie has since forged ahead to develop a number of drug candidates. For example, Nalmefene has reached phase III in clinical trials for alcoholism, and phase II for use in impulse control disorders.
Other treatments include monoclonal VAP-1 antibody and small molecule VAP-1 SSAO enzyme inhibitor for inflammatory diseases (late preclinical), and recombinant bioheparin for thrombosis (preclinical). The company is also developing a small molecule
2
1-integrin inhibitor for thrombosis and cancer, and has its own K5 polysaccharide technology platform to develop carbohydrate-based pharmaceuticals.
The company is involved with a number of collaborators, including licensing its North American nalmefene rights to Somaxon Pharmaceuticals. It has also teamed up with Sanofi-Aventis to develop a new oral, heparin-like drug to prevent and treat blood coagulation disorders, in a deal which could be worth up to €5 million (?3.4 million). Roche is collaborating with BioTie to develop the latter's proprietary small molecule vascular adhesion protein-1 (VAP-1 SSAO) programme to target inflammatory diseases.
In 2004 the national technology agency, Tekes, granted €1.4 million of additional funding for BioTie's integrin 21 inhibitor project and €3.3 million for its VAP-1 SSAO small molecule inhibitor programme.
BioTie claims to function as a link between the academic world and the pharmaceutical industry. The company actively seeks codevelopment and inlicensing partnerships with academic organisations, and pharmaceutical and biotechnology companies. The list of partnerships is impressive, and includes research organisations from the EU and US as well as local Finnish institutions.
BioTie also participates in a programme financed by the European Union: Heparanase inhibitors in antiangiogenic and antimetastatic cancer therapy.
Looking forward
Vivoxid's Kurkela sees more large biocompanies joining the Turku cluster over the next 10 years. He envisages that international companies will have 'a strong foothold' in Turku while maintaining business activities all over the world and suggests that the key ingredients to realise this vision will be innovation and internationalisation. 'We need to increase top class science and international business skills,' he adds, 'and network with other clusters'.
Meanwhile, recent economic research by Raine Hermans at ETLA suggests that despite expectations of rapid growth, it may take decades rather than years for the Finnish biotechnology industry to catch up with the country's three pillars of industry: forestry, machinery and electronics. 'To fulfil the expectations, there is a need to build collaboration and financing networks between the biotechnology industry and traditional industries, says Hermans. 'Most of the current Finnish biotechnology companies are related to healthcare activities.'
Despite these concerns Hermans thinks that the investment could pay off in the end. 'The Finnish biotechnology industry could offer solutions to the cost crisis in healthcare while at the same time spurring development of an internationally competitive industrial cluster.'
Biotechnology start-ups everywhere compete fiercely for funding, and the risk of failure is high. Those operating in Finland benefit from the outset thanks to this small country's astute mix of training, funding and networking, underpinned by a positive attitude to new technology. Finnish biotechnology companies seem to have all the right ingredients for success.
Helen Carmichael is a freelance writer based in Dorset, UK.
Novatreat
Established in 1997, Novatreat is a Turku-based biotechnology firm that develops milk-based medicinal and nutritional products for use against antibiotic-resistant infections in hospitals.
Novatreat's products are based on antibodies and growth factors in colostrum (the milk produced immediately after birth). They benefit patients whose resistance is lowered by disease or a drug treatment, and who are at an increased risk of infection. These nutraceuticals may also be marketed to consumers as a 'health drink'.
The company's manufacturing process preserves antibodies from cow's milk in their active state. Novatreat claims to be the first European company with the capability to produce safe, active and multi-action immune milk products on an industrial scale.
To produce specific antibodies in the colostrum, a pregnant cow is immunised with a vaccine that contains inactivated microbes. The procedure is harmless to the animal and doesn't have any influence on normal milk production.
Once the calf has been delivered, the colostrum milk is collected and processed to isolate and preserve the antibodies in their active state so that they can be transferred to the final milk product.
Immune milk products are marketed as registered drugs. Novatreat's first product, CeDiff (against recurrent Clostridium difficile infection), has got a special marketing permit from Finland's National Agency for Medicines.
Novatreat collaborates with Turku Bio Valley, Helsinki Science Park, the University of Helsinki, the University of Turku, Helsinki University Central Hospital, Tampere University Hospital, and Agrifood Research Finland.