The Fitzwilliam Museum in Cambridge has one of the largest public collections of illuminated manuscripts, with examples spanning seven centuries. Its collection provides researchers with some of the best examples of medieval and renaissance painting and has helped to shed light on the materials and techniques used by European artists prior to printing becoming widespread in the 16th century.
Last year the manuscripts were made available online through the website Illuminated: Manuscripts in the making, as part of a two-year project funded by Arts Council England. Part of this process has been to conserve the manuscripts and understand more about how they were made and who made them. Chemistry World talked to the scientists involved.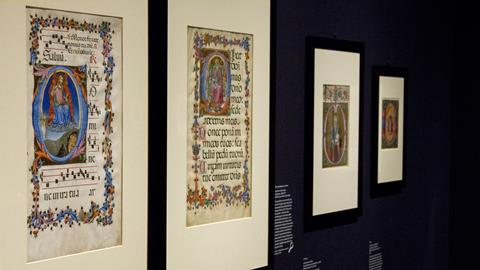 Protect and preserve
The conservation and analysis of the Fitzwilliam illuminated manuscript collection is part of an ongoing research project, Miniare (manuscript illumination: non-invasive analysis, research and expertise), focusing on the non-invasive scientific analyses of the manuscript artists' materials and methods. The Fitzwilliam's collection includes 130 volumes bequeathed to the university by Richard, seventh Viscount Fitzwilliam of Merrion who established the museum in 1816. Many of these hand-written and painted works of art include superb examples of late medieval and Renaissance painting, with dazzling colours and exquisite details.
'We've got a great range of ages starting from about the eighth century moving on through the middle ages into the renaissance,' says Edward Cheese, the Fitzwilliam's conservator of manuscripts and printed books. Cheese has been responsible for conserving some of the manuscripts prepared for the recent exhibition and website. 'We are lucky that a lot of these manuscripts have been very well preserved between the boards of books, and books by and large stay closed for most of their lives, so we don't have the problem of wear and tear and environmental pollutants that say someone working on wall paintings or panel paintings would,' says Cheese.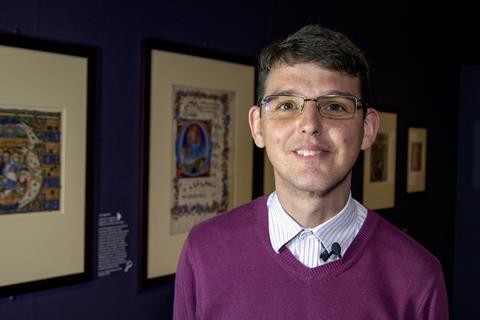 Today conservators focus on conserving and stabilising the current condition of the books, rather than trying to restore them. Part of their task is undoing the damage of previous owners, explains Cheese. 'A lot of these manuscripts, if they weren't cut up for their images, were rebound to look smart and become trophies in 18th century gentlemen's libraries.' 18th century bindings generally used a lot of animal glue to create thick spines, which 'looks nice in a neoclassical library with rows of brown and gold spines, but the books don't actually open very well', Cheese explains.
We don't try to reinstate what's missing, our job stops at consolidating what's still there

Edward Cheese, Fitzwilliam Museum
Conservation involves first splitting off these thick glue layers and then applying a carboxymethyl cellulose gel nearer the parchment spine to soften the old glue before scraping it off. 'One [good] thing about animal glue, rather than modern acrylic adhesives, is that it does come off eventually with a little moisture, but other than that it's done a lot of damage,' says Cheese. Humidification is used to straighten out the damaged parchment and the sheets can be repaired with Japanese handmade paper or purified wheatstarch adhesive.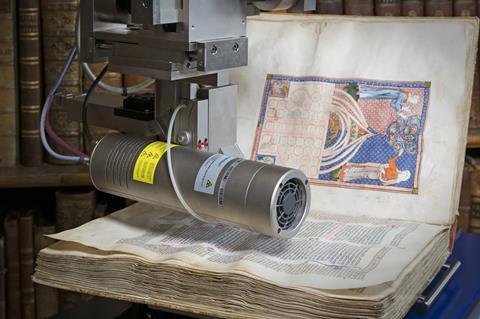 Next comes consolidation: repairing the binders that held the pigments to the page. Over the centuries, 'binders can start to degrade in paint leaving the paints very friable and powdery – or little platelets can start to become detached from the parchment's substrate', explains Cheese. The Fitzwilliam uses isinglass – a gelatin obtained from fish bladders. It has the advantage of reactivating with addition of an ethanol–water mixture and is a stronger adhesive than many alternatives. 'If the paints still exist, we can use either a very fine brush under a microscope to add some consolidant beneath the flaking layers or use a nebuliser so that we have consolidant falling as a very fine mist on the pigment,' says Cheese. 'We don't try to reinstate what's missing, our job stops at consolidating what's still there.'
Between the lines
The technical analysis of the collection has been a priority for Fitzwilliam Museum researcher Paola Ricciardi, a physicist and cultural heritage scientist by training. At the Fitzwilliam's small analytical lab, she is looking for details of production method such as hidden drawings beneath painted surfaces and sometimes evidence of origin and authenticity.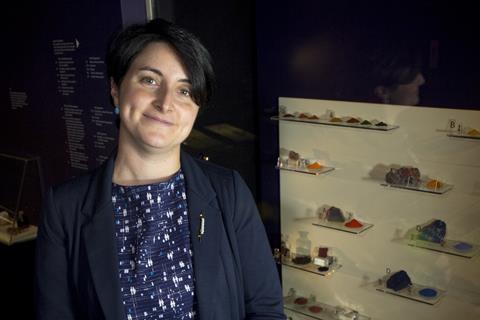 But there are limits to the technical analysis of these precious manuscripts. 'We have a very simple protocol, which is based on non-invasive methods because we're not allowed to take any physical samples from the manuscripts, unlike what happens with easel paintings or other types of works of art,' says Ricciardi. But even so, non-destructive analysis allows Ricciardi to virtually strip back layers of paint and see things that have been covered for hundreds of years. 'We usually begin our analysis with some IR imaging because that helps us assess the overall condition of the page – sometimes it helps us detect any overpainting or retouches – and it also allows us to visualise any under-drawing or preparatory sketches that the artists might have done,' she says.
Luckily, a lot of the pigments used by illuminators are transparent in the IR region. 'So for example if any of the artists made a sketch to outline the composition we can usually see that and sometimes we detect pentimenti – which means changes between the drawing and the painting stage – the design sometimes is significantly altered,' explains Ricciardi. In one manuscript, written instructions were detected with the main artist leaving orders for his assistants. 'He wrote the instruction "himmel", which means sky in middle-Dutch or German and that's also how we learned that he was not French – he was working in Paris but he must have been Dutch or German because he was writing in German,' suggests Ricciardi.
It's really only through the analysis of a significant number of books that we can start to trace these trends

Paola Ricciardi, Fitzwilliam Museum
To identify the chemical composition of the paint pigments and binders the Fitzwilliam uses x-ray fluorescence spectroscopy and UV–vis and near-IR reflectance spectroscopy. Both inorganic and organic, synthetic and natural pigments have been detected. 'The illuminator's palette is remarkably homogeneous across a wide range of time,' Ricciardi says, but there are some variations. 'It's really only through the analysis of a significant number of books that we can start to trace these trends and say yes, they did prefer verdigris – a synthetic copper pigment – in France until about 1400 and then started using malachite.'
Spectroscopic analysis has identified more unusual pigments only used in very restricted geographic areas and during very narrow date ranges, such as dark grey manganese oxide (the mineral pyrolusite) and black antimony sulfide (stibnite or antimonite). This sort of information can help scientists identify where a manuscript was produced, and even the artists or workshops involved. 'In two or three manuscripts in the collection, we have identified pigments that were not available in the middle ages or the renaissance,' says Ricciadi. This can mean the manuscript is a forgery or that it was restored or re-touched at a later time.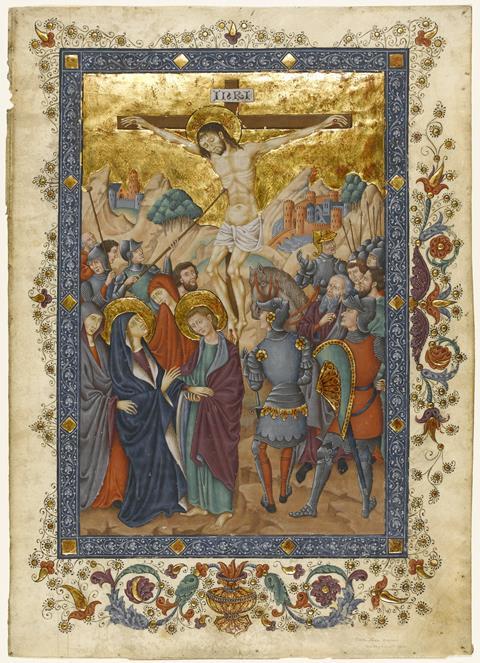 The Fitzwilliam collection contains a work by the notorious 'Spanish forger.' This unidentified individual created over 200 forged medieval miniatures in the late 19th to early 20th century. The forgeries fooled many experts who attributed the unusual style of painting to a 15th century Spanish artist. 'He was very smart, very shrewd, because he would use pages cut out from medieval books,' explains Ricciardi, 'so if you look at the back of our cutting by the Spanish forger, it still shows original 15th century musical lines from a renaissance book.' Scholars eventually grew suspicious of the Victorian influences in the forger's painting style. Ultimately scientific analysis, as in the case of the Fitzwilliam's forgery, revealed the presence of 19th century pigments such as emerald green, chrome yellow and zinc white.
The 20 illuminated manuscripts displayed on the Illuminated website are the first from the Fitzwilliam Museum's collection to be accessible online, with the manuscripts presented alongside discoveries made by the museum's manuscript curators, conservators and scientists. Working together they have shone a light on manuscripts across 10 centuries of European art and history.
Rachel Brazil is a science writer based in London, UK. Additional reporting by Neil Withers