Julia Higgins serves on many high-level scientific bodies and was awarded a DBE in 2001 for her services to science. She talks to Karen Harries-Rees about her roles and plans
Julia Higgins serves on many high-level scientific bodies and was awarded a DBE in 2001 for her services to science. She talks to Karen Harries-Rees about her roles and plans
Julia Higgins has achieved a lot, particularly for someone who says she isn't ambitious. She is professor in the department of chemical engineering and chemical technology at Imperial College London, UK; foreign secretary of the Royal Society; chairman of the EPSRC and director of the graduate school in engineering and physical sciences at Imperial. She has also been president of the British Association for the Advancement of Science and is a trustee of the National Gallery.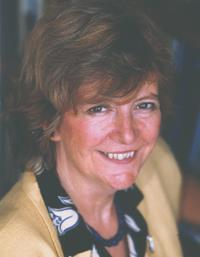 Higgins' eyes light up at the mention of the National Gallery. She loves art and is thrilled to have been invited to become a trustee. 'I got a phone call asking might I be interested. I swallowed deeply and tried not to shout down the phone and said "yes please",' she enthuses. 'It's such a privilege. I think of all the roles I've got that is the one people are most jealous of,' she says.
She has chosen roles that match her interests and are what she describes as heart and minds and strategy roles, rather then senior management jobs. She did toy with becoming a vice chancellor but a closer look at the job and a year standing in as head of department at Imperial made her realise that it was not what she wanted to do.
Higgins began her career as a physics teacher. She had yet to finish her PhD on inclusion materials, was getting married and the only thing she knew was teaching; she comes from a family of teachers. 'Forty or 50 years ago, there wasn't much careers advice,' she points out.
She took a job in Yorkshire, UK, and finished writing her PhD. She soon left. 'I wasn't happy, for all sorts of reasons,' she says. 'I was missing research and I didn't have any training and found it difficult to both control and teach the middle age range of children.'
She enjoyed teaching the sixth form and hankered after the university environment. She started writing letters to universities, including one to a contact at UMIST. This was passed to Geoffrey Allen, a polymer chemist, who offered Higgins a post-doc on the strength of her experience of neutron scattering during her PhD. 'I remember, once I'd been there a few weeks, thinking, "I can't believe someone will pay me a salary to do what I enjoy doing",' she says.
Taking a risk
From here, in 1973, she moved abroad, briefly taking a post-doc position in Paris, France, through Allen's contacts. Higgins isn't sure why she made this move. 'I was a very shy and quiet girl at school,' she admits, 'and at times in my life I have done things that when I look back I can't think how I came to do them'.
From here she moved within France to Grenoble to work at the Institut Laue-Langevin. She loves travel, particularly to France, and speaks of living there as one of the best things that has happened to her, particularly because she can speak French fluently, albeit with an English accent. 'But I'm told an English accent in a woman is alright,' she laughs.
During her fixed term contract, Higgins was offered a permanent job at the institute but turned it down because she wanted to come back to the UK and return to the university environment. She turned down the job offer to push herself. 'I knew what I wanted to do, and I wanted to make it inevitable that I would do it.'
She left France in 1976. In retrospect, she thinks she was 'sticking her neck out'. She had nothing to go to and university recruitment was at a low point in the mid-1970s. Fortunately, Allen had by this time moved to Imperial and was looking to hire academics. This is no doubt where the luck Higgins speaks of in her career comes in. 'People talk about a well planned career. In science it isn't like that, you've got to have some luck and take your luck when it comes.'
For a short time in the 1980s, she remembers being dissatisfied and thought of stepping sideways into something else. She looked at other college roles that wouldn't have been purely teaching and research. 'I suppose to some extent this is what has led me to where I am now.'
At around this time, she took a two-year part time diploma in teaching and course development in higher education. She says she hugely enjoyed the experience, which both changed her teaching and gave her a context outside the university.
Then 'things started to happen'. Higgins became dean of the City and Guilds College (Imperial's engineering faculty) in the early 1990s; the position that began the portfolio of roles that she now has. This ended in 1997 and she was again ready for a change from her research and teaching role. With her love of travel, Higgins had already thought that if she ever got a post at the Royal Society, foreign secretary was the one she'd want. When asked, in 2001, she quickly said yes and had to tell Imperial that it would lose her for two days a week.
She says the university has a lot to gain from her position at the Royal Society, but she does feel guilty that her immediate colleagues in the department are the ones that suffer. They assure her they don't.
Hearts and minds
Fairly soon after she took on her Royal Society role, she was approached to run a graduate school for the engineering and physical sciences faculties at Imperial. Higgins looked at how the existing school for the life sciences and medicine operated and thought it would be the sort of job she would like; 'not management; a hearts and minds and strategy role'.
The graduate schools provide skills training and other services that aim to enhance the life of post-graduates at the college. With money resulting from the Robert's review of science and engineering skills in the UK and from Imperial, they employ two senior lecturers. The job takes up another two days a week of Higgins' time, days that would otherwise be allocated for teaching.
Having no teaching commitments suits Higgins as it fits in well with her role at the Royal Society which involves a lot of travelling that she says would be difficult, but not impossible, to fit around teaching.
A year later another call came, this time from the EPSRC inviting Higgins to become chairman. Her initial reaction was 'oh no, not another job'. But it didn't take long for her to think it was a job she could do and enjoy. Adding this further two days a month, makes her worry more that the department loses out by seeing so little of her.
She enjoys her roles enormously and says there is a good deal of overlap between them. She is currently working on a number of projects. For the Royal Society she has been involved in developing relations between UK chemists and those in India and China. The society has additional money from the Office of Science and Technology to facilitate networking between young scientists in China and the UK.
The UK has traditionally had good relations with India. Until about 20 years ago, Indian chemists would have done a PhD or post-doc in the UK, says Higgins, now they have stronger ties with the US. 'The UK took its eye off the ball,' she says.
She is also involved in the society's work in Africa. She talks about the importance of building up science capacity in Africa and the need for an education system that goes through to the tertiary level. 'There needs to be enough support for science in the country and networking outside it, for them [scientists] to stay there.'
Over the last 10 years or so Higgins' has also become involved in promoting and supporting women in science. Earlier in her career her view was that she could do more for women in science by getting on and doing it, rather than talking about it; advice she still thinks is valid for younger women. 'Now, it wouldn't matter if I didn't do any more science,' she laughs. 'I can use my reputation and position to be helpful.'
She says her own experience was benign. 'I don't believe I ever felt any discrimination. I was conscious all the time that I was one of few, so the potential for loneliness was there all the way through. Also to walk into a conference where you may well be the only women, you need some self-confidence. It can be quite daunting,' she says.
Looking forward
Higgins is due to retire in three years time. Looking back over her career, it's the recognition she has received that stands out for her. 'Getting to be professor was absolutely fantastic and the day I heard I was elected a fellow of the Royal Society I was absolutely over the moon.'
She is not as enthusiastic about the DBE she was awarded in 2001 for her services to science. She is still slightly embarrassed of it. 'I don't want to appear grudging at all.I'm not at all sure it's the sort of thing I approve of.but, on the other hand, if the system's there then there should be a few women.'
Will she retire? 'I'm certainly not going to carry on working full time,' she says. 'There are lots of other things I'd like to do'. What this will be exactly she's not sure. She'd like to be able to spend more time doing research. It is something she takes great pleasure in but recently it has only been a small part of what she does. And she wants to indulge her love of travel and spend a couple of years going off for a month at a time visiting friends overseas.
Beyond that she has no specific plans. 'I suppose my view is things have always turned up in the past, things will turn up... I'm not frightened of stopping, but I think that's partly because I know I don't have to,' she ponders.
Although her three main roles all come to an end during the year leading up to her retirement date, she already has some research commitments that will go beyond that date and she is chair of one of the Research Assessment Exercise main panels, which will keep her busy to 2008.
'I want to be very careful. Some people start planning and fill all their time. I really want some space,' she says. 'It's difficult to imagine what life will be like when I don't have to get up at seven and be somewhere,' she says.
Perhaps she could become a peer in the House of Lords. Higgins was nominated as a 'listener's peer' by BBC Radio 4 listeners. Is it something she would be interested in? 'I don't want to appear ungrateful. Doing something in the House of Lords I do think would be interesting, it's the paraphernalia that goes with it.if you didn't have to be called baroness.'
Curriculum vitae - Julia Higgins
Lives
Kingston, Surrey, UK
Key activities
2003-present Chairman, EPSRC
2003-04 President, British Association
2001-present Foreign secretary, Royal Society
2001- present Trustee, National Gallery
1989-present Professor, polymer science, Imperial College
1993-97 Dean, City and Guilds College
1985-89 Reader, polymer science, Imperial College
1976-1985 Lecturer, department of chemical engineering, Imperial College
1973-1976 Physicist, Institut Laue-Langevin, Grenoble, France
1968-1972 SRC research fellowship, department of chemistry, Manchester University
1966-68 Physics teacher, Mexborough Grammar School and Sixth Form College
Education
1986 Diploma, teaching and course development in higher education, University of London
1968 D.Phil, department of physical chemistry, University of Oxford
1964 BA Honours, physics, University of Oxford
Interests
Travel, theatre, opera, art, gardening