A broad-spectrum biocide marketed in South Africa for over 10 years is going global with the help of US chemical company Dow.
A broad-spectrum biocide marketed in South Africa for over 10 years is going global with the help of multi-billion dollar US chemical company Dow. Tests have shown that products containing the biocide are effective against H5N1, the avian influenza virus.
Dow, which yesterday launched a range of sanitisers and antimicrobials that incorporate the biocide G-Cide (glutaral C11-C15 pareth 9) rejected criticism that it is leaping on a bird-flu bandwagon now that the virus is front-page news. Dow biocides has more than 40 years experience in 'animal housing biosecurity,' said company general manager Mark Hemming.
Tests at a US Center for Disease Control-certified laboratory showed that Dow's Glutex range, which incorporates G-Cide, inactivates H5N1 virus at concentrations down to 500 ppm. The biocide, which is based on glutaraldehyde, is active against a range of viral, bacterial and fungal pathogens.
G-Cide was developed in the 1990s by South African Toni Martin to incorporate the well documented anti-microbial activity of glutaraldehyde without the side effects of this unstable, volatile molecule.
Glutaraldehde exists in solution in straight chain, branched chain or cyclic format. 'From a chemistry point of view and a steric point of view the straight chain is obviously the most effective,' said Martin.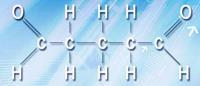 She used this structure to create a stable surfactant modified glutaraldehyde that would not, in her words, 'roll off a duck's back'. It is also biodegradable, and doesn't cause antimicrobial resistance.
There is no free glutaraldehde in G-Cide, said Martin, it is all complexed to surfactant. 'G-Cide is not a mixture of glutaraldehyde and surfactant,' she stressed. 'It is a unique complex held together by van der Waals forces.'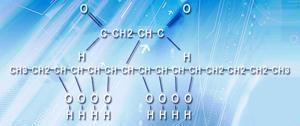 Martin said she started working on G-Cide in 1989. 'From South Africa it's kind of difficult to get into the global market,' she sighed, acknowledging the role played by Dow and the Irish company GX Laboratories, which owns the worldwide rights to G-Cide.
The product launch in London, UK coincided with the presentation of findings from a recent trip to south-east Asia by the UK Medical research council. MRC chief Colin Blakemore gave evidence to the house of commons science and technology committee on the trip, which itself had been viewed by some as a knee-jerk reaction to media coverage of the H5N1 outbreak, according to committee chairman Phil Willis. Bea Perks