More consolidation hits the instrumentation industry as Agilent snaps up Varian for $1.5 billion (£900 million)
Agilent is buying rival analytical instrument maker Varian for $1.5 billion (?900 million) - a move that will increase its market share in the bioanalysis arena and mark its entry into the nuclear magnetic resonance (NMR) market.
The $52 per share deal represents a 35 per cent premium on Varian's closing share price on July 24 and will create a $6.8 billion instrumentation and consumables giant. The move follows a wave of consolidation in the instrument industry that has seen mega-mergers from giants such as Thermo Fisher Scientific and Life Technologies.
'The acquisition broadens Agilent's applications and solutions offerings for mass spectrometry and chromatography; expands its product portfolio into atomic and molecular spectroscopy; establishes a leading position in nuclear magnetic resonance, imaging and vacuum technologies where Agilent does not currently participate; and strengthens its consumables portfolio,' says Agilent's Eric Endicott.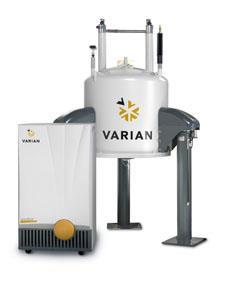 The company has not been immune to the recession and saw second quarter sales from its electronic measurement division slump 39 per cent to $523 million - causing it to cut 2700 jobs from the division's workforce in March.
The life sciences have been seen as more recession-resistant than other sectors as universities and many laboratories are government-funded, but with the pharmaceutical industry going through a spate of consolidation, capital equipment spending has dropped, causing sales from Agilent's bio-analytical measurement division to fall by 6 per cent to $481 million.
'While we continue to be a world leader in electronic measurement, our biggest opportunities for future growth are in bio-analytical measurement,' said Bill Sullivan, Agilent's chief executive officer. 'The combination of Varian with Agilent's bio-analytical measurement business will result in the broadest product offering in the industry,' he continued.
Varian has been harder hit by the recession and saw sales for the quarter slump 19.6 per cent to $196.6 million compared to the same quarter last year. During the first two quarters of the year sales were down 12.3 per cent and 17.2 per cent with Varian cutting some 320 jobs, nearly 10 per cent of its workforce, in January.
More cuts may be around the corner during the integration process, but Agilent says it is too premature to talk about cuts in personnel.
Matt Wilkinson