Organon, the pharmaceuticals and animal health business, has been sold for 11 billion euros (£7.5 billion).
US drug giant Schering-Plough is to buy Dutch chemical company Akzo Nobel's pharmaceuticals and animal health business, Organon BioSciences, for 11 billion euros (?7.5 billion).
The cash offer was accepted on Monday morning, surprising a market which had reportedly valued Organon at only 8 billion euros. Akzo Nobel announced plans last year to spin off Organon, and was due to proceed with a partial international public offering (Chemistry World, March 2006, p12). The IPO of a third of the business was expected to raise about 2.5 billion euros, according to the Financial Times. The 11 billion euro sale is expected to close by the end of 2007.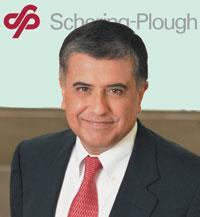 Schering-Plough's chairman and chief executive officer, Fred Hassan, said Organon made a good fit strategically, scientifically and financially with his company. The acquisition will build on the company's position in primary care, providing access to central nervous system and women's health care products, he said.
'The acquisition of Organon Biosciences also fills a gap in our late-stage pipeline by adding five compounds in Phase III development and a number of promising projects in Phase II,' said Hassan.
The news was greeted with a 6.3 per cent hike in ICI's share price amid predictions that Akzo Nobel would use the proceeds to bid for its UK peer. Akzo Nobel has said it was looking to make acquisitions that made 'strategic sense.'