National agencies issue warnings to firms breaching Reach chemical regulations in signs of tough approach to compliance
Around a dozen lime manufacturers in the UK have been issued warnings by the country's Health and Safety Executive (HSE) about breaches of the Reach chemical regulations in moves which are being seen as a sign of a tougher approach to compliance by European regulatory authorities.
The manufacturers face the prospect of heavy fines if they fail to comply with the legislation in response to so-called Reach Improvement Notices, issued by the HSE as a result of failure to comply with Reach's pre-registration requirements. Executives named in the notices could even go to prison.
A similarly strict line is being taken by the Dutch authorities on companies marketing substances covered by Reach which had not been pre-registered by last year's December deadline. It is unclear how many other EU regulatory agencies are also adopting a sterner approach, but the European Chemicals Agency is currently conducting research on enforcement of pre-registration and registration rules in European Union member states with results due early next year.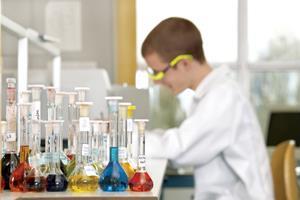 'The issuing of these improvement notices in the UK is a significant development because previously action like this was restricted by the HSE only to substances which were considered to be a high hazard,' explains Jo Lloyd, technical director at ReachReady, a services subsidiary of the UK Chemical Industries Association (CIA) specialising in Reach requirements.
'It seems to be a change in HSE policy because lime would not be considered to be a high risk substance,' she continues. 'Furthermore, a lot of the producers served with the notices are [small and medium sized enterprises (SMEs)]. We have been worried that an awful lot of companies, particularly SMEs, have not been aware of Reach or its rules.'
Since the pre-registration deadline has now expired, companies which have not pre-registered substances will have to draw up full registration dossiers in order to be able to continue to market their products. Lime - calcium dihydroxide - is covered by the Reach legislation because it is made by a manufacturing process involving chemicals.
The HSE is responsible for enforcing the legislation in the UK, and the notices issued by the authority give the companies a certain amount of time to comply by submitting appropriate registration dossiers. The HSE is not revealing how long each company has to comply with the regulation.
'They are likely to be given two to three months whereas drawing up a dossier can be quite a long process,' says Lloyd.
Bending the rules
Another option, which has been taken by some firms missing the pre-registration deadline, is to set up new companies to market products. Reach rules allow pre-registration by companies which are new entrants into the market.
The HSE says that it issued the Improvement Notices in response to a tip-off, which is understood to be by a competitor in the lime sector. It also points out that it could have imposed Prohibition Notices, which would have required the companies to take their products off the market immediately.
'We do not see our current approach as being 'hard line' - in fact, quite the opposite,' says Mike Potts of HSE's Chemicals Regulation Directorate. 'HSE is duty bound to enforce those parts of Reach for which we have enforcement responsibility. A hard line approach would be to require the immediate cessation of manufacture, import and/or supply until a full registration is submitted.'
The HSE is working both proactively and reactively to ensure registration-related compliance says Potts, insisting that the Reach Notices served so far 'are all as a result of our reactive work and therefore do not represent the results of any targeted campaign that we have undertaken.'
Sean Milmo
Interesting? Spread the word using the 'tools' menu on the left.