Industry news, October 2009
CHEMICAL INDUSTRY
Bayer bows to safety concerns
One year after an explosion that led to two fatalities, Bayer CropScience is to eliminate 80 per cent of the methyl isocyanate (MIC) stockpile at its Institute, West Virginia site. Bayer will also spend $25 million (£15 million) on further safety improvements at the site over the next year, including underground storage tanks for the highly toxic chemical.
The explosion that occurred last August at Institute was caused by a malfunction in the methomyl plant used to make Larvin pesticide, which led to a residue treater rupturing and flying 15m through the air, according to the US Chemical Safety Board (CSB). The CSB is in the process of completing its report on the incident, but in an interim statement, CSB chairman John Bresland highlighted significant lapses in process safety management, including inadequate training on new equipment and operators overriding critical safety systems.
While MIC was not involved in the explosion, it occurred just 25m away from a vessel containing around 6 tonnes of the chemical, which is used by Bayer as a pesticide raw material. Bayer now says that the methomyl plant will not be rebuilt, and that it will cease to produce MIC-based pesticides within a year, although other processes on site will still require MIC. Bayer said that it aims to attract new businesses to the site, and has assured the local community that no jobs will be lost as a result of the methomyl unit closure.
Bayer will now buy methomyl from outside sources to make its Larvin pesticide. MIC requirements will also be reduced due to the US Environmental Protection Agency (EPA) revoking approval for the pesticide carbofuran it was making at the site. However, Bayer will continue to use small amounts of MIC to produce aldisol (an ingredient in the pesticide Temik) and carbaryl (an ingredient in the insecticide Sevin) for the time being.
Helen Carmichael
More plants fall to the recession
More chemical plants are being closed down as the recession continues to hit the chemical industry.
Huntsman and Dow are both closing down styrene manufacturing facilities: the Huntsman plant in West Footscray, Australia, which represents the company's last remaining commodity polymer plant, will close by the end of the year, with the associated polystyrene plants scheduled to follow early in 2010; and Dow's styrene monomer and ethylbenzene units at Freeport, Texas, are being shut down as part of Dow's ongoing restructuring plans.
Meanwhile, German chemicals giant BASF is permanently closing its nylon (polyamide-6) plant in Rudolstadt, concentrating production at its larger, integrated manufacturing (Verbund) sites in Antwerp and Ludwigshafen. The closure will involve the loss of 58 jobs at the Rudolstadt site and 19 at Ludwigshafen.
And South African chemicals company Sasol is considering closing its phosphoric acid plant in Phalaborwa. According to the company, a combination of declining demand and price of phosphoric acid and increasing feedstock prices have 'rendered the plant's ongoing operation unsustainable'.
The plant was designed to produce 325,000 tonnes of phosphoric acid a year, but 100,000 tonnes of that capacity has already been mothballed due to a slump in demand from the fertiliser industry.
Lanxess's sales bounce back
Synthetic rubber expert Lanxess has seen its sales rebound 17 per cent to €1.24 billion (£1.06 billion) compared with the first quarter of 2009. However, the results were still 30 per cent lower compared with the same period last year.
The increase in sales helped the company return to profitability, after 6 months of making losses – although the net income of €17 million is 69 per cent lower than the €55 million the firm made during the first half of last year.
Kullman starts DuPont shake-up
Ellen Kullman, DuPont 's chief executive, has decided the time is ripe for change at the company and started the first major overhaul of the business since she took over last January. The company will eliminate the five group vice president positions and consolidate its 23 business units into 14 – each with clear accountability for profit and cash management as well as having a direct reporting line to the company's senior leadership.
'The actions we are taking today will give our organisation the focus and responsiveness it needs to deliver sustainable customer solutions to the demands created by those trends,' said Kullman.
Yet despite being in the middle of a company reorganisation, DuPont has announced plans to invest more than $120 million (£74 million) to increase its capacity to make the Tedlar films used to make photovoltaic solar cells.
CO2 scrubber inaugurated
Germany's first CO2 capture plant has officially been put into operation. The plant was developed by BASF, Linde and RWE at a cost of €9 million - 40 per cent of which was funded by the German government.
The pilot plant is capable of capturing roughly 300kg of CO2 per hour with a capture efficiency of 90 per cent. While the plant is only capturing CO2 from a partial flow of flue gases, the companies intend to study the plant to enable more efficient large scale plants to be retrofitted to modern coal- and gas-fired power plants.
Sinopec's profits soar
The China Petroleum & Chemical Corporation (Sinopec) saw operating profits at its chemicals division soar 115 per cent to Yuan9.8 billion (£0.9 billion) for the first half of 2009, compared to the same period last year. Despite the recession, Sinopec managed to increase its sales volumes of chemical products while benefiting from the price of raw materials falling more than final product prices.
Despite group turnover falling 26.9 per cent to Yuan534 billion for the first half of the year, the group's net profits were Yuan33.2 billion, up 298 per cent compared to the same period last year.
'The government's fiscal stimulus package has yielded positive results on the national economy, and we saw both demand and pricing of petroleum and petrochemical products starting to recover recently. As a result, our monthly operating performance began to pick up,' said the company's chairman, Su Shulin.
AGROCHEMICALS
Monsanto to cut the genome
Agrochemicals giant Monsanto has secured a non-exclusive licence to use a genome-engineering technology developed by French biotech company Cellectis. The deal, worth €3 million, will allow Monsanto access to intellectual property relating to Cellectis' meganuclease technology, by which targeted sets of 'molecular scissors' can snip specific sites in plant DNA. These meganucleases provide an alternative way to access genome modifications such as knocking out specific genes or controlling gene functions.
Monsanto is also offering a €1 million equity investment in Cellectis to help the company scale up the meganuclease technology for agricultural use.
Bayer buys US biotech Athenix
Bayer CropScience has bought privately-owned US biotechnology company Athenix to boost its ability to add herbicide tolerance and insect resistance to corn and soybean.
'This acquisition underpins the expansion of our BioScience core crop platform and allows Bayer CropScience to create a strong research platform in North America, the most important seed technology market of the world,' said Friedrich Berschauer, chief executive of Bayer CropScience.
The company is also collaborating with the China National Rice Research Institute (CNRRI) to develop rice traits and breeding technologies. 'We want to intensify our research and development activities in Asia and we look forward to working with CNRRI. By introducing high-yielding hybrids, we intend to make a contribution to securing the world's food supply in the 21st century,' said Berschauer.
PHARMACEUTICALS
Pfizer to pay $2.3 billion fine for fraudulent marketing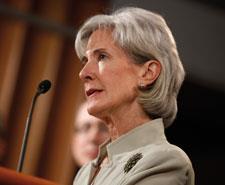 © ASSOCIATED PRESS
The world's largest pharmaceutical firm, Pfizer , has been hit with the biggest criminal fine in the history of the US Department of Justice . The pharma giant agreed to pay the $2.3 billion (?1.4 billion) out-of-court settlement after it was found to have illegally promoted four drugs for uses for which they had not been approved by the medical regulators.
While the practice of off-label marketing is not unusual (see Chemistry World, February 2009, p56), the enormity of the fine is. The authorities branded Pfizer as a repeat offender, noting that this was the fourth settlement the drug maker had made in the last decade for off-label marketing.
The settlement comprises a $1.3 billion fine to settle criminal charges for misbranding the anti-inflammatory drug Bextra with intent to defraud and mislead; and a $1 billion civil fine to settle allegations that Pfizer illegally promoted Bextra, as well as the anti-psychotic Geodon, the antibiotic Zyvox and the anti-epileptic Lyrica.
Kathleen Sebelius, secretary of Department of Health and Human Services , said the agency 'will continue to seek opportunities to work with its government partners to prosecute fraud wherever we can find it.'
P&G offloads pharma division
Procter & Gamble (P&G) has sold its pharmaceuticals business to US-based speciality drug maker Warner Chilcott for $3.1 billion (£1.9 billion) in a deal financed by debt. The business had 2008 sales of $2.3 billion and will triple the size of Warner Chilcott, which reported sales of $938 million last year.
'The acquisition transforms Warner Chilcott into a global pharmaceutical company, expands our presence in women's health care, establishes us in the urology market in advance of the anticipated launch of our erectile dysfunction treatments, and adds gastroenterology therapies to our product portfolio,' said Roger Boissonneault, chief executive of Warner Chilcott.
P&G's decision to exit the pharmaceutical arena and concentrate on consumer health care follows moves by many 'pure play' pharmaceutical firms to diversify into the consumer health care market to cushion themselves against drug patent expiries and the uncertainties of new drug development.
Indian court dismisses Bayer's patent linkage case
Bayer has failed in its attempt to stop Indian regulators giving marketing authorisation to a generic version of its kidney cancer drug Nexavar, despite its 20 year patent having only been granted last year.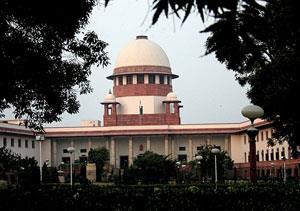 © JUPITER IMAGES
In November 2008, Bayer won a case in the Delhi High Court which prevented the Drug Controller General of India giving Indian generics manufacturer Cipla marketing authorisation for the drug, after Bayer complained this would infringe its patent. Cipla returned to the court to challenge the ruling, and this time the judge ruled in its favour, awarding costs of Rs675,000 (?8,400) against the German company, accusing it of trying to 'tweak public policies through court mandated regimes'. Bayer is expected to appeal against the ruling.
Sarah Houlton
Public listing drought ends
As the gloom of the recession starts to look like it might be lifting, investors are beginning to come back to the pharmaceutical industry. Nashville, Tennessee-based Cumberland Pharmaceuticals has become the first pharmaceutical company to float itself on the stock market in the last 21 months.
The initial public offering (IPO) didn't raise as much money as the company thought it might, with the stock selling for $17 a share, rather than the $19 to $21 it had expected. In total, the IPO raised around $75 million (after underwriting fees), which it says it will use to fund potential acquisitions and the commercial launch of its new pain and fever treatment, Caldolor. The company has begun trading on the Nasdaq stock exchange under the symbol CPIX.
Bayer and Algeta tie the knot
Norwegian anticancer drug company Algeta is teaming up with Bayer to help develop and market its secondary bone cancer drug in a deal believed to be worth up to $800 million.
Algeta's drug, Alpharadin, is the first in a new class of α-emitting drugs based on radium-223. It is currently in Phase III clinical trials for the treatment of secondary bone cancer in men with hormone-refractory prostate cancer.
The deal allows Algeta to retain rights to sell the drug to 50 per cent of the US market, with Bayer owning the rights to commercialise the drug in the rest of the world.
The Norwegian firm will receive an initial payment of $61 million, as well as royalty and milestone payments, with Bayer bearing the brunt of any future development costs.
Merck's new structure unveiled
Richard Clark, Merck & Co's chief executive, has announced how the new company will be structured after the planned $41 billion merger with Schering-Plough, which is due to close in the fourth quarter of this year.
Clark confirmed that the combined company will have five primary divisions: global human health, animal health, consumer health care, Merck research laboratories and Merck manufacturing. He also said that there would be integration across these divisions to take advantage of significant growth opportunities in emerging markets, biologics and vaccines.
Asenapine OK for Schering-Plough
The US Food and Drug Administration (FDA) has authorised Schering-Plough's antipsychotic drug Saphris (asenapine) as a first-line treatment for both schizophrenia and bipolar disorder - marking the first time a psychotropic drug has won approval for both conditions at the same time.
Schering-Plough acquired the drug when it bought Organon for $14 billion in March 2007 and will no doubt be thankful to Pfizer, which partly funded some of the clinical studies until it decided to pull out of a collaborative deal to develop the drug in November 2006.
Dainippon to acquire Sepracor
Japanese drug company Dainippon Sumitomo Pharma (DSP) has agreed to buy Sepracor for $2.6 billion. DSP has been looking for ways to globally market its experimental antipsychotic drug lurasidone (currently in Phase III clinical trials), and is viewing the purchase of Sepracor as a route into the US market.
However, Sepracor shareholders are suing the company, saying that its directors have undervalued the company and the terms of the deal are detrimental to shareholders' interests.
Lupus drugs no 'pie in the sky'
Lupus has proven to be one of the hardest diseases to drug, with many drug candidates failing to provide a clinically meaningful treatment for the 5 million sufferers worldwide. But recently released results from two clinical trials have given lupus sufferers a ray of hope.
At the end of July, Human Genome Science (HGS) and GSK reported results from the first-ever successful Phase III trial of a lupus drug Benlysta (belimumab, formerly LymphoStat-B ). If the drug successfully negotiates the remaining regulatory hurdles it could have sales of over $4 billion a year from lupus patients seeking an effective drug to stop their immune system from attacking their own organs.
But the good news for lupus patients doesn't stop there; UCB and Immunomedics have announced positive results from a Phase IIb trial of their lupus therapy epratuzumab, fuelling hope that a treatment for the disease may finally be in sight.
Eli Lilly shake up
5500 Eli Lilly employees are to be the latest casualties in the pharma sector as the US drugmaker announced major restructuring plans that will see nearly 14 per cent of its workforce axed. The company will be reorganised into five business units covering oncology, diabetes, emerging markets, established markets and animal health.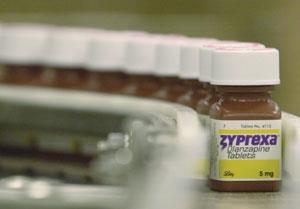 © ASSOCIATED PRESS
The revamp, designed to reduce costs by $1.1 billion (?680 million) by 2011, is in anticipation of the expiry of a series of patents covering the company's products - beginning with the loss of protection for its blockbuster antipsychotic Zyprexa in 2011. 'These changes will challenge us and require new ways of thinking and acting,' said John Lechleiter, Lilly's chief executive. 'Under this new operating model, Lilly has the opportunity not only to better navigate this uncertain, challenging time, but to emerge with renewed strength and focus.'
Lonza outbids JLL for Patheon
Swiss contract pharmaceutical manufacturer Lonza has outbid private equity group JLL for its Canadian rival Patheon. Lonza's bid of $3.55 per share values the company at $700 million and is considerably more than the $2 per share that majority shareholder JLL offered last December.
'An acquisition of Patheon would take us into the complementary activities of finished dosage development and manufacturing for both small molecule and biological active ingredients,' said Stefan Borgas, Lonza's chief executive.
'With Patheon, Lonza would be in a unique position to offer its customers manufacturing capability across the complete supply chain.'
GSK urged to join HIV patent pool
15 activist organisations including Médecins sans Frontières have called on GlaxoSmithKline (GSK) to release its HIV drug patents to the Unitaid patent pool, to allow cheap generics to be manufactured and distributed in developing countries. In a letter to The Guardian, Chris Strutt – GSK's Senior vice-president, government affairs, public policy and patient advocacy - said that GSK was already in talks with Unitaid, and that the company had 'not ruled out the possibility of participating in the pool, but [we] have yet to see any real proposal that provides benefits beyond GSK's existing approach.'
GSK's chief executive, Andrew Witty, has previously outlined the company's efforts to support treatment of Aids in Africa, and has participated in patent pools for other neglected illnesses.
IN BRIEF
BP joins the algal biofuel race
BP is linking up with US algal oil company Martek to work on the production of biofuels. BP has said it will contribute up to $10 million in the initial phase of the collaboration, which will see Martek develop optimised strains of algae.
The move follows ExxonMobil's recent collaboration with Synthetic Genomics and Shell's collaboration with HR Biopetroleum.
Algae-fuelled Prius hits the road
US-based Sapphire energy has joined a caravan of 'green' vehicles on a ten day tour of the US to promote green fuels. Its car, a standard Toyota Prius, will be fuelled on a mixture containing algal-derived petrol refined from Sapphire's 'green crude' algal oil. The initiative is led by the Veggie Van Organisation and will be promoting the launch of Fuel, a documentary movie about fossil fuels and the available alternatives.
Ineos turns to AFC to increase energy efficiency
Ineos ChlorVinyls is turning to AFC Energy to develop a hydrogen fuel cell system for its chlorine manufacturing plant in Runcorn, UK, that will turn the hydrogen released during the manufacturing process into energy that can be used to power the plant and reduce its reliance on fossil fuel-derived energy.
The move follows AFC's announcement in June that it had successfully installed a fuel cell system at AkzoNobel's chlor-alkali plant in Bitterfeld, Germany.
Huntsman to increase TiO2 market share
Huntsman has offered to pay approximately $415 million for the titanium dioxide assets belonging to Tronox, a bankrupt rival in the pigment arena.
Huntsman has bid to buy titanium dioxide facilities belonging to Tronox in the Netherlands and Canada, a 50 per cent joint venture interest in a facility in Australia, and US-based electrolytic production facilities.
AZ turns to Forest for antibacterials
AstraZeneca and Forest Laboratories are teaming up to co-develop and commercialise Forest's next generation cephalosporin anti-infective, ceftaroline. According to the firms, the drug demonstrates bactericidal activity against a range of methicillin-resistant Staphylococcus aureus (MRSA) and multi-drug resistant Streptococcus pneumoniae (MDRSP).
Apotex hit with import ban
Canadian firm Apotex has become the latest generics manufacturer to fall short of US Food and Drug Administration (FDA) standards of Current Good Manufacturing Practice, following on from problems at India's Ranbaxy (see Chemistry World, September 2008, p17). On 25 June, the FDA issued a warning letter, detailing unresolved issues following an inspection of two of Apotex's plants in Toronto last December, and the FDA has now banned products manufactured at the facilities from entering the US.
Merck wins Singulair shoot out with Teva
Merck & Co has won its fight to stop Israeli generics giant Teva from selling generic versions of its asthma drug Singulair until its patent runs out in 2012. Despite concerns about a possible link to depression and suicide, Singulair has remained Merck's biggest selling drug, bringing in more than $4.4 billion a year (18 per cent of the company's revenues).
Agilent splits analytical arm
Following on from its acquisition of Varian last month, Agilent has announced that it is splitting its bioanalytical business into two streams: life sciences and chemical analysis.