The UK government must invest immediately in carbon capture and storage technologies to meet carbon emissions targets.
The UK government must invest immediately in carbon capture and storage technologies to meet carbon emissions targets, a parliamentary committee has urged.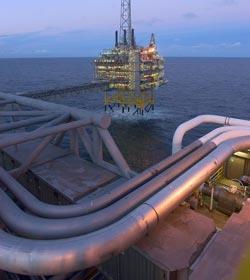 The science and technology select committee today published its report Meeting UK energy and climate needs: the role of carbon capture and storage after collecting evidence from expert bodies.
The committee called on the government to invest in UK-based technology for storing CO2 in pipelines or geological reservoirs. New industrial plants should be obliged to incorporate carbon capture and storage (CCS) technology, members urged.
The report focused heavily on China and India and the predicted dramatic rise in carbon emissions from those countries. 'The harmful effects of CO2 on climate change are beyond doubt,' said committee chairman, Phil Willis, 'The UK is struggling to meet its targets, while growing energy demand in countries such as China and India is expected to fuel a dramatic and potentially disastrous increase in global emissions.'
The UK can take a leading international role in CCS technology if a clear funding and development framework is put in place, said Willis. The government's energy review, currently in progress, must ensure full scale CCS demonstration projects are in place by 2009, concluded the report.
The report was welcomed by Annette Cutler, founder of the European Knowledge Transfer Network CO2NET, established for CCS users. CO2NET submitted evidence to the committee. Cutler praised the government for its international stance, but underlined a lack of funds.
'Current levels of proposed UK government investment fall woefully short of what is required for the UK to lead in this technology,' she told Chemistry World.
Energy supply is not the only consideration, said Cutler. 'For climate needs, emissions reductions by other heavy industry, such as fertiliser and chemical plants, aluminium smelters and iron and steel works are of significance and could utilise CCS technology as effectively as the power industry.'
The RSC also submitted evidence to the committee, noting that CO2 could be put to use in industry. 'Whilst the debate rages on the capture and storage of CO2, it is important to remember that CO2 is a potential feedstock for the chemical industry,' said Jeff Hardy from the RSC's environment, sustainability and energy forum. 'Chemical conversion of significant amounts of CO2 to inert or commercially valuable material is an option that cannot be ignored,' he said, adding that significant funding is needed for research into these technologies.
Katharine Sanderson