Chinese government reportedly interested in study that recommends a carbon price of £1 per tonne of carbon dioxide
Following more encouraging sounds from the Chinese government at the UN climate change conference in Durban, South Africa, on reducing carbon emissions a proposal to levy a carbon tax is moving up the policy agenda.
One recent report reveals that the time for China to introduce a levy on carbon dioxide is near the end of the 12th five year plan (2011-2015). The Chinese government has reportedly expressed an interest in the study.
The report from researchers at the Institute of Financial Science under the Chinese Ministry of Finance, was originally submitted in early 2011 but only recently entered the public domain. It suggests that the tax rate should be 10 yuan (?1) per tonne of carbon dioxide.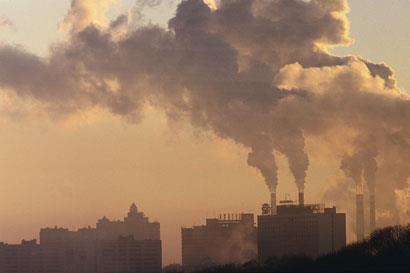 While China, the world's biggest greenhouse gas emitter, is studying the feasibility of a carbon tax, the world's largest per capita emitter, Australia, has just passed a bill introducing a controversial carbon tax. The other major scheme that places a levy on carbon emissions is the EU emissions trading system, which compels big polluters to buy permits per tonne of carbon dioxide emitted, which can then be traded.
'For China, the earlier [a carbon tax is implemented] the better for China,' says Fu Zhihua, the author of the report and a professor at the Institute of Financial Science.
'[A carbon tax] is not impossible in a short timeframe,' Fu says. However, there are many different factors that will affect when such a tax might be introduced, Fu tells Chemistry World, including economic development and the change of leadership of the Chinese government, which is scheduled for 2013.
'We have to levy a carbon tax, but not now and not only on carbon,' says Shi Minjun, deputy director of the Research Center on Fictitious Economy and Data Science (FEDS) under the Chinese Academy of Sciences (CAS). 'There are too many uncertainties about a carbon tax. If the rate is too high, the pressure will fall on the people.'
The chemical industry is likely to be one of the biggest opponents of a carbon tax. It is one of the most energy intensive industries in China, along with energy generation, construction, steel and textiles. Sun Zhiqiang, who works at the Lu'an Group in Shanxi province, says that if a carbon levy is introduced and factories are unable to introduce advanced technology to cut emissions, some will go bankrupt.
According to Sun Yuhan, former director of the CAS Institute of Coal Chemistry, while the carbon tax will affect the chemical industry, there is potential for firms to save on energy and cut their emission. 'We should be increasing energy efficiency and lowering costs with advanced technology,' he adds.
But the carbon tax is alone is not enough to substantially cut emissions, says Shi. He says that China should introduce emissions trading to go with a carbon tax.
Yan Yan