China releases more realistic energy saving and carbon emission reductions in its five year energy plan
Hepeng Jia/Beijing, China
After forced power cuts last year in a bid to save energy, China has released more realistic figures on energy saving and carbon emission reduction.
The 12th five-year (2011-15) energy development plan, announced on 15 March, promises to cut energy consumption by 16 per cent per unit of gross domestic product (GDP), compared with 2010, as well as cutting carbon dioxide emissions by 17 per cent per unit of GDP, all by the end of 2015.
From 2006 to 2010, China reduced its energy consumption by 19.1 per cent from 2005 levels, close to the 20 per cent target that was set. 'As compared with the previous five-year plan, the 16 per cent [energy intensity reduction] is modest and more realistic,' says Wang Yi, an energy expert and deputy director of the Institute of Policy and Management, at the Chinese Academy of Sciences.
At the Copenhagen climate change conference in 2008, China promised to cut carbon emissions by 40 to 45 per cent for every unit of GDP by 2020 compared with 2005 levels. 'If the 16 per cent goal is finished by 2015, then the 40 per cent emission cut per unit of GDP by 2020 is easier to realise,' Wang told Chemistry World.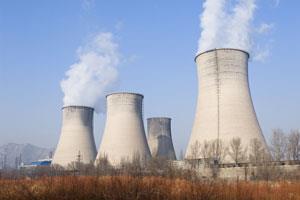 The national energy plan is divided into different regional goals. For more advanced regions like Shanghai and Jiangsu, the goal is to cut 18 per cent, and for Beijing, it is 17 per cent. But for the least developed Chinese regions the target is 10 per cent.
The 12th five-year plan also stipulates that non-fossil fuels should account for 11.4 per cent of the total energy consumption, but it does not mention China's total energy consumption goal for 2015, which is widely believed to be 4 billion tonnes of standard coal. This means, despite the energy saving efforts, China will still emit more than 10 billion tonnes of carbon dioxide (one unit of standard coal is equal to 2.6 units of carbon dioxide) in 2015, the same as the US and EU combined.
Hu Jinglian, a senior expert at the Energy Research Institute of the National Development and Reform Commission in China, thinks that even reducing by 16 per cent per unit of GDP, is still a difficult target to reach. 'It will depend on the growth rate of GDP. If it is kept as high as 10 per cent annually, it will be a great challenge to cut energy intensity,' Hu says. She adds that China should have a national government agency to make a comprehensive energy saving plan, rather than simply setting a target.