New scheme will boost the nation's rapidly emerging environmental industry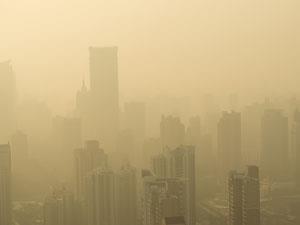 Major Chinese cities afflicted by smog and dirty water are set to benefit from a huge air pollution control programme, which will bring trillions of yuan to already fast developing environment industries.
The Action Plan for Air Pollution Control (2013–2017) was announced by China's environment minister Zhou Shengxian at the Ecological Civilization Forum held in Guiyang. The action plan will involve 1.7 trillion yuan (£179 billion) being invested in pollution controls over the next five years.
The China Environment Chamber of Commerce (CECC) also revealed at the China Environmental Industry Summit, held in late July, that 2 trillion yuan will be spent on water pollution control. Another 1 trillion yuan will be spent on improving the rural environment. Altogether, 4.7 trillion yuan will be poured into environmental protection by the end of 2017 – an increase of over 50% on the previous five years.
'Facing huge environmental pressure, especially the smoggy Beijing atmosphere, the new leadership must show their political determination to appease the public,' says Ye Zhaohui, an associate professor studying environmental economics at Zhejiang University.
According to a report released by the Asian Development Bank, seven of the 10 most polluted cities in the world are in China, including Beijing, Chongqing and Jinan. Among the 500 major Chinese cities, only 1% have reached the targets for air quality set by the World Health Organization.
The concrete goals of the air pollution control plan are not clear, though Zhang Gong, deputy mayor of Beijing, has previously said that the central government requires his city to cut levels of PM2.5 (particulate matter up to 2.5µm in diameter) by 25% by 2017, compared with 2012.
'While it is very necessary to increase efforts, more research should be done to support policies. Up until now, we still do not know exactly which factors are causing smog in Beijing,' Ye tells Chemistry World.
The new spending on pollution is music to the ears of China's emerging environmental industry. 'The increasing government and private investments in the environment have provided golden opportunities to the industry,' says Jing Xing, deputy secretary general of the China Environment Service Industry Association.
The CECC estimates that dust removal, desulfurisation and denitration alone will translate into a market worth 163 billion yuan over the next five years.
Jing says that to building a strong environmental industry the government must now avoid the creation of a monopoly. New technology to measure and control water, air and solid pollution also needs to be sped up, he adds.