Criticism has arisen over the candidates short-listed for membership of the Chinese Academy of Engineering
By Hepeng Jia/Beijing, China
Controversy has arisen in China regarding the candidates short-listed for membership of the Chinese Academy of Engineering (CAE) this year, as they include a group of executives from leading state-owned petrochemical firms.
CAE membership is commonly awarded to distinguished people in the: engineering, materials, transportation, chemical, energy, construction, agricultural, medicine and management sectors. However, criticisms have arisen as a group of state-owned enterprises (SOEs) and government leaders have been listed as membership candidates, mainly for management sciences. They include: Sinopec president Fu Chengyu, vice president of Sinopec Cao Yaofeng, former vice-president of PetroChina Hu Wenrui, and Zhang Xiaolu, vice president of China Power Investment Corp.
Though most of the above candidates have research and development experience in engineering fields, it is argued that their positions of leadership have taken them far from the frontier of research. At present, the CAE has 739 members, 44 of which are from the management sciences sector, including a former railways minister, former deputy health minister, and former energy minister.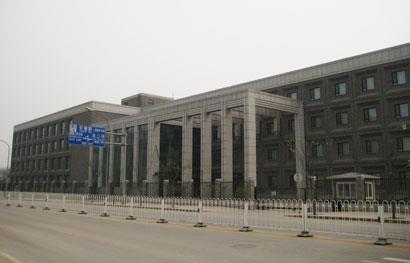 'Although these top leaders have been ranked with high positions, their academic work may not make them qualified for CAE membership,' says Gu Haibing, an outspoken professor of management at Beijing-based China Renmin University. He adds that in Chinese society, academy members remain quite powerful when deciding funding and influencing research projects.
The CAE has not responded to the criticism. But on its website, it has posted an open letter to member candidates, warning them against improper behaviour regarding membership issues. According to the letter, some existing members, who have voting rights, have already reported there are candidates trying to bribe them.
Zhan Zhengmao, a research fellow of science policy at the China Association for Science and Technology, says that the rush among senior leaders to become academicians is also because of the very high honour associated with the position. According to the China Science Communication Report 2011, of which Zhan is the first author, the Chinese public has low confidence in the government and public sector. But the science sector enjoys a trusted position, only second to the military.
'The fact indicates the very high social status of senior scientists such as academy members. This is a legacy that can be inherited even after their retirement from their official positions. I think this could be the major attraction for those who are already top leaders in SOEs or the government,' Zhan told Chemistry World.