Diabetes drug linked with heart attacks
A study highlighting the increased risk of heart attack associated with UK drugs giant GlaxoSmithKline's (GSK) diabetes treatment, Avandia (rosiglitazone), caused immediate alarm. Panicked patients insisted they be taken off the treatment, the share price has plummeted and the first law suits are now pending. But GSK insists we won't see a repeat of the disaster that surrounded Vioxx, Merck's arthritis treatment, withdrawn in 2004.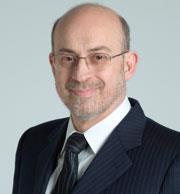 The Avandia study, a meta-analysis of clinical trials, was published in the New England Journal of Medicine (NEJM) on 21 May. The authors, Steven Nissen and Kathy Wolski from the Cleveland Clinic, Ohio, US, concluded that the drug 'was associated with a significant increase in the risk of myocardial infarction and with an increase in the risk of death.'
According to US-based pharmaceutical analysts, IMS Health, doctors in the US wrote 13 million prescriptions for Avandia in 2006, generating more than $2 billion (?1 billion) in sales. It is prescribed for type 2 diabetes - elevated blood sugar caused by the body's resistance to insulin - and activates intracellular receptors that regulate cell metabolism, increasing cells' sensitivity to insulin.
Nissen analysed studies involving a total of nearly 28,000 patients: 15,560 people took the drug, while 12,263 controls did not. In the group taking Avandia, there were 86 heart attacks, compared with 72 in the control group. The number of deaths from heart disease was also higher: 39 among people who took the drug compared with 22 in the control group.
GSK pointed out the limitations of meta-analyses, which Nissen also conceded. 'They are good for raising questions, but these must be answered with long term clinical trials,' Joss Matthieson from GSK told Chemistry World.
It's familiar territory for Nissen, who also authored the meta-analysis that drew attention to the cardiovascular risks associated with the now infamous Vioxx. He maintains that his findings cannot be brushed aside. 'There is serious need for this to be looked into carefully. I wanted this to get noticed,' he said.
Troubled history
Nissen first raised concern about Avandia in a letter to The Lancet in August 2006.
He was 'troubled' by the results of a large scale clinical trial supported by GSK, which he said linked the drug to an increase in cardiovascular morbidity. The letter was published in December 2006.
Matthieson said these studies showed only a 'faint signal', 'and we do not consider this type of analysis a robust way of determining conclusions'.
Nissen's article and the ensuing backlash has revived criticism of the US Food and Drug Administration (FDA), previously accused of mishandling Vioxx'sregulation.
Speedy response
The FDA immediately released a safety alert about Avandia in response to Nissen's publication. During a congressional hearing on 6 June, the agency's commissioner Andrew von Eschenbach disclosed that GSK had been asked to add a 'black box' label to Avandia packaging. The same request was made of Takeda Pharmaceutical, a Japanese partner of US drug firm Lilly, for their same class diabetes treatment Actos.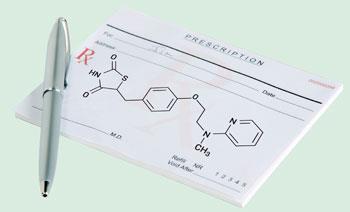 Black boxes are the strongest warning label the FDA can request. But this one highlighted an increased risk of congestive heart failure, another risk factor associated with Avandia. GSK said this risk was 'already known about' and the timing of the FDA's decision had no connection with Nissen's study.
Nissen is unconvinced by the claim of coincidence and remains critical of the US regulator. 'They knew about this a year ago and the black box was recommended by staff within the FDA,' he told Chemistry World. 'FDA is its own black box. No one knows what goes on its corridors because it isn't transparent.'
According to IMS the number of new prescriptions for Avandia has fallen by over 40 per cent since the week of the NEJM article's publication. On 12 June New York law firm Kaplan Fox & Kilsheimer announced that it had filed a class action suit against GSK on behalf of investors. The firm alleged that GSK 'publicly issued a series of false and misleading statements regarding Avandia.'
Matthieson strongly refutes the claim and says that GSK published the results of all of its clinical trials. 'Avandia is the most widely studied oral diabetic drug bar none,' he added. 'Our clinical trials have so far shown that Avandia has a cardiovascular safety profile comparable to the most widely used oral diabetes drugs.'
More recently, the widow and son of a Texas man who died of a heart attack whilst on the drug have also filed a suit against GSK.
Despite his high profile, Nissen is keen to distance himself from the image of a campaigner. 'I am not anti-industry. In fact I am pro-industry but I think we need to do a good job and I think patients need to be protected,' he told Chemistry World.
An FDA advisory committee meeting will be convened on 30 July to discuss Avandia's safety profile and its market fate.
Victoria Gill