Dow Corning restructure to focus on innovations in sustainability, efficiency and alternative energy
US silicone-materials maker Dow Corning is transforming its business strategy to focus on innovations in sustainability, efficiency and alternative energy.
Even though the company has managed to stay profitable during the current economic downturn which has seen many of its competitors struggle, Dow Corning has decided to restructure its business model to stay ahead of the game.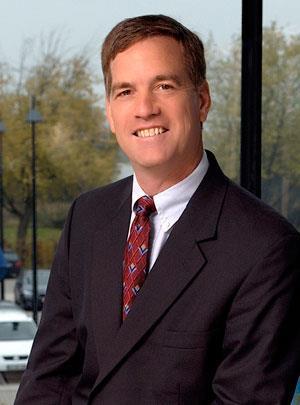 The transformation will see the company start selling all of its standard bulk silicone materials through its online Xiameter business portal - freeing up Dow Corning staff to focus on longer-term and more innovative projects.
According to John Lyon, Dow Corning's director for geographic development, the transformation will 'unleash innovation at Dow Corning' that will be focused on solving problems associated with the global megatrends of green energy, sustainability and clean water.
The company was formed in 1943 as a joint venture between Corning Glass (now Corning Inc.) and Dow Chemical to take advantage of Corning Glass' discovery of silicones. At the time, Corning Glass was trying to create a silica-based alternative to plastic - which was threatening to replace glass in many products and applications.
Instead of finding an alternative, a gloopy material was discovered that had many interesting properties - which are used today in applications from lubricants and greases to window sealants, energy efficient car tyres, electronics, healthcare and solar panels.
Many of these have become so well used and studied that they can now be considered more as commodities than innovative speciality chemicals, enabling Dow Corning to sell them through its Xiameter portal without having to provide technical assistance, which can be reserved for customers developing novel products from Dow Corning's latest materials.
The number of silicone products available through the Xiameter portal will be doubled to 2100, and products sold through the site will take on the Xiameter brand and will no longer be sold through Dow Corning sales channels. The business portal has been upgraded to offer more flexible, but standard, order sizes, credit options as well as promising transparent pricing which will show price tiers by volume and long-term contract options. In addition, Dow Corning says the order process more efficient, with an order now only taking 2 minutes.
'It's hard to be a slave to two masters, and it's hard to be focussed on both short term and long term goals,' says Lyon. He continued by explaining that rather than just separating the short and long term aims of the scientists into product development and R&D, but expanding the philosophy to the company's frontline sales, marketing and technical service staff as well.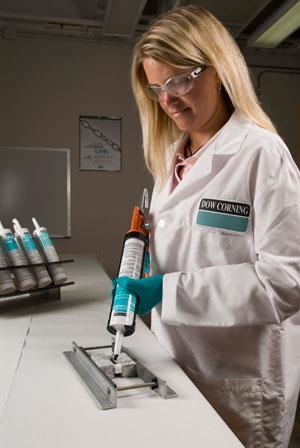 To illustrate how the new structure will work, Lyon told Chemistry World that Dow Corning will be moving around 90 per cent of the products it sells to the textile industry into its Xiameter unit, but will retain the technical textile group working on solving various production problems - for instance in denim production.
'At least 1000 gallons of water is used to wash each pair of blue jeans during the manufacturing process, and there are billions of pairs made each year,' says Lyon. 'We have been developing products that reduce the amount of water by 40 per cent - this will have a huge impact on making the process greener and more sustainable.'
The company is not just focussing on freeing up staff to focus on innovation; it is also making massive R&D and production investments in solar power through its Hemlock Semiconductor joint venture, and recently teamed up with French chemical company Rhodia to develop new silica/silane materials for use in more fuel-efficient truck and lorry tyres.
Driving future growth
The company saw sales grow 10 per cent to $5.4 billion (?3.3 billion) in 2008, although sales dropped back by 20 per cent during the first quarter of 2009 to just over $1 billion, with net profits falling 58 per cent to $160 million.
'While our production volumes of silicones have dropped due to the downturn, relative to everyone else in the sector we've been doing very well - partly because our products tend to hold their value well and partly because our sales of semiconductor materials have continued to grow,' says Lyon.
'Every time we have gone into a significant recession Dow Corning has come out stronger and grown faster - so we are really looking forward to the future. If history is any guide, we will have to hang onto our hats as we will be growing so fast.'
Matt Wilkinson
Interesting story? Spread the word using the 'tools' menu on the left.