University association points to 6% fall in numbers in two years and calls on government to act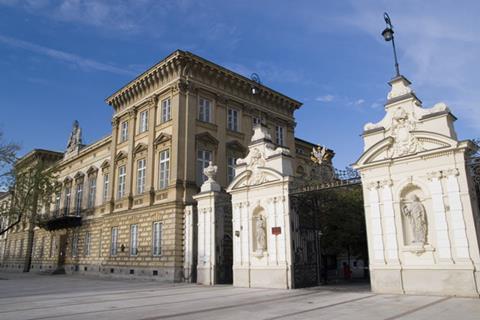 One of Poland's university associations is reporting that the number of academics at the country's higher education institutions is in decline. This has been accompanied by falling student numbers at higher education institutions. Funding problems are being blamed for the drop.
The report from the KRASP university association claimed that, 'in the past decade, the average ratio of tutors per student has significantly increased, but this improvement is entirely a consequence of the changing demographics'. The report indicates that Polish universities are unable to secure as much funding from private stakeholders as they once were owing to falling student numbers.
The KRASP recommends that Polish universities call on the government to establish a 'professional, apolitical public agency which should handle the financing of higher education institutions'. The new fund would help to 'stabilise the system of financing higher education' and would allow the science and higher education ministry to 'focus on the political and strategic aspects of development'.
Between 2011 and 2013, academics at Poland's universities fell by 6% to 97,000, according to the Polish Central Statistical Office. Since the 1994–1995 academic year, when Poland's universities hit a record of almost 2 million students, numbers have fallen to just 1.5 million students in 2013–2014. However, the number of PhD students has been growing over the past 20 years. In the 1995–1996 academic year, there were 10,000 PhD students at Polish higher education institutions. In the 2005–2006 academic year, the figure stood at 33,000, and by 2013–2014, it hit 43,000. The same year, 6000 PhDs were defended in Poland, of which 286 were obtained by chemists.
Tomasz Ruman, a chemistry professor at Rzeszów University of Technology, says: 'As is often the case, money is the problem. Over the past years, we have been observing a significant decrease in the level of funding for statutory research activities by Poland's chemistry departments. As a result, their deans issued a formal letter of protest to the minister of science.' Ruman tells Chemistry World: 'I expect that the reason for such actions is the ministry's strategy to shift funds from statutory research to grants. However, it is noteworthy that major scientific discoveries are not always related to grants, and such shifting of funds will not necessarily result in a higher number of such achievements.'
Ruman adds, however, that Polish chemistry departments are not experiencing an exodus just yet. 'In my field of research, the decrease in the number of academicians is not significant, and results mostly from retirements,' he notes. 'Other factors, such as the decision to require assistant professors to defend a habilitation thesis within an eight-year period, have not managed to have an impact on my university's staff, according to my own observations, but I expect it to have such an impact in the forthcoming years.'