Complaints of damage to trees have led the US chemical major to suspend sales of Imprelis, approved in the US in August last year
Chemical major DuPont has stopped selling its herbicide Imprelis less than a year after receiving US approval following complaints it has damaged and killed trees.
Imprelis is intended for use on lawns and golf courses. The active compound is aminocyclopyrachlor, which is thought to kill weeds by interfering with normal hormone balances.
It was granted conditional approval by the Environmental Protection Agency (EPA) in August last year. But since then users have reported damage to trees, particularly Norway spruce and white pine, and other plants.
Users have seen shoots and needles turn brown and fresh shoots become twisted and stunted within two to three weeks of applying Imprelis.
Bert Cregg, a horticulture professor at Michigan State Univeristy, US, says that unlike many other herbicides intended for controlling broad leaf weeds, Imprelis is readily taken up by plant roots, as well as leaves. This helps it kills weeds that other herbicides struggle against, such as ground ivy and wild violet, but it could be contributing to the unwanted tree damage.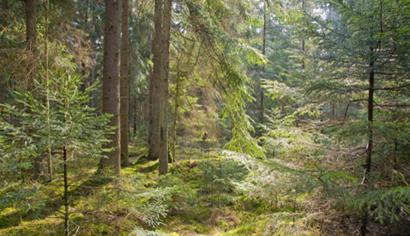 'Imprelis is a synthetic auxin,' he explains. 'Auxins also occur as natural hormones in plants and control growth and development. The exact mechanism of synthetic auxin herbicides is poorly understood but, in essence, they override the plants' ability to control cellular metabolism at the most active growth points.'
Cregg thinks the dramatic effect on conifers could be related to their extensive, but shallow, root systems, which allow for more contact with the herbicide. Furthermore, conifers are growing and metabolising at high rates during the periods in which Imprelis is typically applied.
Aminocyclopyrachlor is related to other herbicides, including clopyralid and aminopyralid, both of which are known for their persistence in compost and mulch.
Plant experts and consumer groups are now asking how the EPA and DuPont could have missed this problem. DuPont says it did not see adverse effects on trees during its 400 field trials of Imprelis. Cregg says the case stands out: 'I'm not aware of anything similar on a broad scale recently, where such a major adverse impact was missed in testing.'
Last month, DuPont wrote to 'turf management' professionals to confirm tree injuries associated with Imprelis across Minnesota, Michigan, Indiana, Ohio, Pennsylvania, New Jersey and Wisconsin. At the same time, the EPA launched an investigation and advised consumers against using Imprelis near Norway spruce or white pine.
DuPont says it regrets any 'tree injuries' that lmprelis may have caused. It will start the product return and refund programme in mid-August.
Andrew Turley