The deal takes the chemical giant strongly into the food ingredient and enzyme markets in Europe
DuPont has agreed to buy Danish food ingredients and enzymes company Danisco for $5.8 billion (?3.7 billion), plus $500 million of Danisco net debt. The deal will hit DuPont shareholders with a temporary reduction in earnings per share, but it will also take the chemical giant - which made 2009 sales of $26 billion - into an area that experts say is likely to benefit the company in the long term.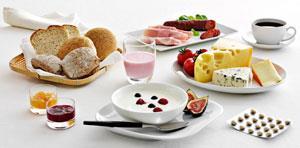 Danisco generates about 65 per cent of sales from food ingredients, including sweeteners, emulsifiers and probiotics, and 35 per cent from Genencor, its industrial enzymes unit. The company employs 7000 staff and generated sales of DKK14 billion (?1.6 billion) in its last financial year.
In general, the big chemical companies will look to make acquisitions as they recover from the global economic crisis, says Constantine Biller, director and senior analyst for chemicals at UK corporate finance advisory firm Clearwater. 'Quite a lot of large chemical groups focussed internally on their own operations, which resulted in them conserving a lot of cash,' he says. 'That cash conservation has put them in quite a good position now that the mergers and acquisitions market has returned.' DuPont is putting up $3 billion in cash and making up the difference in debt financing.
According to Biller, the food and drink market is one of three that are particularly attractive at the moment because of their apparent resilience to difficult economic conditions - the other two are the pharma and personal care markets. In addition, the deal gives DuPont exposure to both ends of the product chain for foods. In 1999, it paid $7.7 billion for the remaining 80 per cent of US seed company Pioneer Hi-Bred, dramatically elevating its position in the seed market and bringing into competition with agrichemical giant Monsanto.
DuPont already works with Danisco as part of a joint venture on the development of cellulosic ethanol technology.
Biller says the deal is likely to spark new interest in similar businesses, such as German flavour and fragrances company Symrise, which has been surrounded by acquisition speculation for several years. Symrise made €1.4 billion (?1.2 billion) in sales in 2009.

Andrew Turley