New criteria for the EU's Ecolabel scheme allow products containing 'nanoforms' to be included
Cleaning products and lubricants containing nanomaterials will be allowed carry a logo indicating that they are environmentally friendly, following the agreement on 11 February of criteria for the European Union's Ecolabel scheme.
The Ecolabel scheme operates across the EU, covering thousands of products in various product groups - including electronics, clothing and buildings - for which specific criteria are revised every few years. Its stamp of approval is a flower logo that signifies a product is 'kinder to the environment'.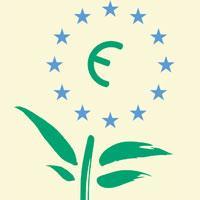 Early drafts of criteria for a group containing all-purpose cleaners, washing-up liquids and lubricants had excluded products containing nanomaterials. But in the final version approved by the scheme's regulatory committee the exclusion was deleted, allowing 'nanoforms' to be approved in the same way as other materials. Approval is dependent on satisfying certain information requirements - as a minimum, those specified in the Reach (Registration, evaluation, authorisation and restriction of chemicals) regulations.
'We're creating a high hurdle,' says Paul Vaughan of the UK Ecolabel delivery team. 'So if there is no information available, and in some cases there isn't for nanoforms of substances, then we wouldn't allow it to be included as an ingredient in the product.' The distinction between nanoforms and nanomaterials is important, he says, because the European Commission is still consulting on its definition of nanomaterials.
Lukas Hammer, Ecolabel coordinator for the European Environmental Bureau (EEB) and European Consumers' Organisation, doesn't think the criteria go far enough. 'It's not a good signal to consumers that we allow substances in our label of environmental excellence where we basically have no clue what effects they have on environmental health,' he says. Hammer claims the agreement is the result of 'political resistance to blacklisting of nanomaterials,' but his major concern is that the final text is too vague and will lead to different interpretations in different countries.
Another concern raised by the EEB is that for nanomaterials there are no agreed test methodologies to generate the information required by REACH. Steffi Friedrichs, director of the Nanotechnology Industries Association, doesn't think new test methods are required but says some existing methods for assessing ecotoxicity do still need be adapted. 'We are currently working on how the specific test guidelines need to be adapted to make all the parameters applicable to nanomaterials,' she says. However, she adds that regulating products containing nanomaterials will remain difficult until a definition is agreed, and may continue to be so, even after a definition has been set.
The agreed criteria will now undergo a scrutiny procedure before legal adoption.
Hayley Birch