US Environmental Protection Agency proposal to ensure chemical firms have cash to clean up abandoned facilities should they go bankrupt
Helen Carmichael/Vancouver, Canada
The US Environmental Protection Agency (EPA) has tabled new proposals to prevent taxpayers footing the environmental clean up bills for cash-strapped chemical companies. The suggested changes under the Superfund law would put the onus on chemical facility owners and operators to prove they could pay to clean up their facilities, protecting taxpayers from taking on environmental liabilities should a chemical firm go bankrupt.
Chemical manufacturing is one of three sectors the EPA identified in the Advanced Notice of Proposed Rulemaking (ANPRM) for financial assurance requirements. The others are the petroleum and coal products manufacturing industry (predominantly refineries), and the electric power generation, transmission and distribution industry, the EPA said.
Otherwise known as the Comprehensive Environmental Response, Compensation, and Liability Act of 1980 (Cercla), 'Superfund' is a federal law designed to clean up abandoned hazardous waste sites. The Superfund National Priorities List, which the EPA uses to pinpoint sites for further investigation under the Superfund programme, and hazardous waste generation data from two national reports informed the EPA's announcement. However, the EPA stressed that the ANPRM identifying industries in need of strengthened financial obligations was a notice of a potential new rule still under discussion.
A spokesperson for the American Chemistry Council (ACC), which represents the chemical industry, said: 'ACC is monitoring the issue and will be meeting with members to gauge impact in preparation to comment on the Financial Responsibility ANPRM by 5 February.'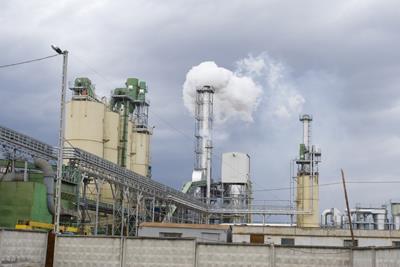 The EPA does not give a timescale for the proposed changes. But a similar rule issued targeting mining last summer is due to become a proposal in spring 2011.
The Superfund has paid a hefty price for a number of abandoned chemical plants over the years. For example, when the Vertac Chemical Company went bankrupt in 1986, it left behind a heavily contaminated facility that contained 29,000 barrels of waste. The company worked with numerous highly toxic chemicals associated with the manufacture of substances that included the pesticides DDT (dichlorodiphenyltrichloroethane) and Agent Orange (a mixture of 2,4-dichlorophenoxyacetic acid and 2,4,5-trichlorophenoxyacetic acid). The EPA considers the site one of the US's worst hazardous waste sites and held former owners Hercules and Uniroyal Chemical along with Vertac responsible for various elements of the clean up. Only Hercules complied. Taxpayers spent $127 million (?79 million) via the Superfund for site remediation.
The EPA has reportedly spent $2.7 billion over the past year cleaning up bankrupt chemical facilities. It says that ensuring full compliance with financial responsibility requirements reduces the likelihood of improper handling and release of hazardous materials and wastes and the risk of taxpayers paying the price. 'This is of particular concern in times of shrinking budgets. The existence of this priority is even more important given the current economic downturn,' the EPA states.