In an EU drive to reduce mercury-related damage to health and the environment, a major source of the problem might be part of the remedy.
Arthur Rogers/Strasbourg, France
In a European Union drive to reduce mercury-related damage to health and the environment, a major source of the problem may become part of the remedy.
The Almaden Valley in southern Spain, where cinnabar ore (mercury sulphide, HgS) has been mined for 2000 years, may become a repository for mercury stocks as the EU moves toward an export ban in 2011.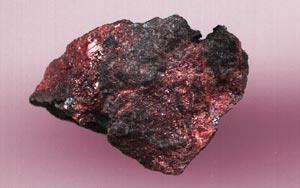 Almaden is thought to have produced 250 000 tonnes of mercury, about a third of entire world production to date.
As with nuclear waste, Europe needs secure storage facilities for mercury stocks, in light of European Commission calculations that 12 000 tonnes will become surplus to requirements through the decommissioning of chlor-alkali plants in which the cathode is liquid mercury. The chlor-alkali sector is currently Europe's biggest user of the metal.
Pending the export ban, the Almaden mine operators have an agreement with Euro Chlor, the industry's trade body, under which surplus mercury is bought in and sold on, in place of virgin mercury.
Spanish members of the European Parliament are lobbying to secure a new role for Almaden, and EU funding for environmental remediation in the region.
The export ban forms part of a Commission strategy on mercury, published in January, 2005, and yesterday endorsed by the Parliament (14 March 2006).
Environment Commissioner Stavros Dimas welcomed the Spanish suggestions, and promised to visit the region.
One measure envisaged in the Commission strategy features in draft legislation published on 21 February: a ban on sale of mercury in newly produced fever and room thermometers, barometers, and sale to the public of mercury-containing blood pressure gauges, manometers and sphygmomanometers.
The Commission estimates that 33 tonnes of mercury are used for measuring and control devices per year in the EU. Thermometers alone account for 25-30 tonnes of this. The products currently end up in landfill, creating the potential for long term leaching of toxic methylmercury.
Specialist applications, such as use of ethylmercury as an ingredient of thimerosal, a preservative in vaccines, are excluded from the scope of the proposal, as are sphygmomanometers and certain other specialised measuring devices for professional medical use.
Commissioner Dimas said he awaits further scientific guidance on the case for banning mercury in dental amalgams, though this is seen as a risk, possibly to the individual - and certainly in the form of emissions from crematoria.