The successor to the FP7 programme will put 80 billion euros into research over the next seven years
Ned Stafford/Hamburg, Germany
The EU has laid out its plans for an €80 billion (?69 billion) research package - the successor to the Seventh Framework Programme (FP7), which has a budget of €55 billion and will run until 2013. Horizon 2020 will run for seven years between 2014 and 2020, and is generally receiving high marks from the chemistry community and businesses.
The Horizon 2020 package, which was announced on 30 November by the European commission and is awaiting final European council and European parliament approval, includes huge funding increases from current levels for a couple of relatively new EU programmes. The commission has proposed a whopping 77 per cent increase to the European Research Council's (ERC) budget to €13.2 billion, while the European Institute of Innovation and Technology (EIT), which since its launch in 2008 has subsisted on a relatively paltry €309 million, would see its funding rocket to €2.8 billion.
The commission says Horizon 2020 has been crafted to emphasise cooperation between academic researchers and business with the goal of 'turning scientific breakthroughs into innovative products and services'. Horizon 2020 also will 'drastically cut red tape' and simplify research funding rules and procedures, the commission says. However, details are still thin on the ground.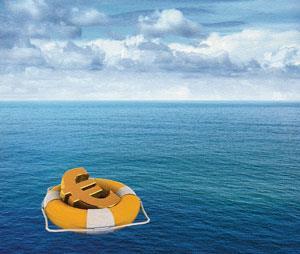 Luis Oro, past president and current executive board member of the European Association for Chemical and Molecular Sciences, tells Chemistry World that EuCheMS is 'pleased with the proposed package', particularly with plans to bolster the EU's competitiveness in science and industry.
Oro, an inorganic chemist at the University of Zaragoza in Spain and director of its institute of homogeneous catalysis, says it is still too early to know exactly what impact the package will have on chemistry-related research. However, he hints that it could be extensive. 'We should not forget that chemistry is a pervasive science,' he says. 'All of the technological advances that surround us require breakthroughs in science, and chemistry is a science that has laid the foundations for many everyday technologies.'
Industry groups have welcomed the package's focus on industry collaboration. Gernot Klotz, head of research and innovation at the European Chemical Industry Council (Cefic), says: 'The significant increase in the proposed budget in comparison to FP7 is particularly welcome, especially in the area of innovation.' And Richard Bergstr?m, director general of the European Federation of Pharmaceutical of Industries and Associations, says: 'The European commission should be commended for their intention to further develop public-private partnerships.'
Horizon 2020, for the first time, will consolidate all EU research and innovation funding under a single umbrella. In addition to the framework programmes and the EIT, there is also the Competitiveness and Innovation Framework Programme, which has a 2007-13 budget of €3.6 billion.
The commission wants Horizon 2020 to focus on three strategic objectives. The first is 'excellent science in Europe', which has a budget of €24.6 billion. This includes the extra money for the ERC, €3.1 billion for emerging technologies, €5.75 billion for the Marie Curie Actions to improve researchers' training, mobility and career development and €2.4 billion for research infrastructure.
The second, 'industrial leadership', will spur commercial investment in European research by such actions as improving access to credit for small and medium-sized businesses. Industrial leadership has a budget of €17.9 billion, of which €13.7 billion is earmarked for information and communication, nanotech, biotech and space-related technology.
The third strategic objective, 'societal challenges', has a budget of €31.7 billion and is divided into six key areas: health and demographic change; food, agriculture, marine and maritime research; energy; transportation; climate, resource efficiency and raw materials; and inclusive, innovative and secure societies.