Consultation seeks opinion on a scientific description for these chemicals to help inform existing regulation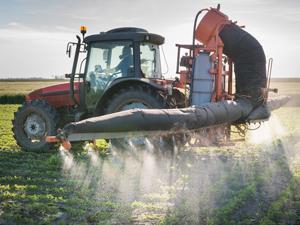 In late September, the European commission launched an online public consultation that would form the basis for a scientific definition of an endocrine disruptor, as required by existing regulations on biocidal and plant protection products.
The consultation is open to anyone or any organisation until 16 January 2015 although will not be used to formulate any new laws, but will instead be used to amend existing regulations.
Joe Hennon, spokesperson for environment commissioner Janez Potocnik, explains that endocrine disruptors can have harmful effects on animals' hormonal regulation, which can have knock-on effects on development, growth, reproduction and behaviour. 'Endocrine disruptors interfere with natural hormone systems and the effects can be felt long after the exposure has stopped,' he says. 'Exposure in the womb can have life-long effects and even have consequences for the next generation.'
Hennon says that because of the complexity of the issue and the knock-on effects on society and the economy, the criteria that will be used to define endocrine disruptors will entail the commission carrying out an impact assessment and consulting the public. '[It's] safe to say that existing laws might need to be adapted but no new ones are envisaged,' he says.
Under the existing regulations on plant protection products, endocrine disruptors are not approved unless the exposure is 'negligible' or the substance is necessary to control a serious danger to plant health and there is no suitable alternative available – a provision that can only be applied for a maximum of five years. Similarly, under the Biocidal Products Regulation, such products will not be approved unless the risks are negligible, in particular where the product is used in 'closed systems' or under conditions which aim at excluding contact with humans or release into the environment. The other exemption is for substances 'essential to prevent or control serious dangers to human health, animal health or the environment'.
In response to growing concern about the negative human health and environmental impacts that may be caused by endocrine disruptors, the EU has already introduced directives that aim to phase out endocrine disruptors in water, industrial chemicals, plant protection products and biocides.
For Ewan McDonald of the occupational and environmental health group at the University of Stirling, UK, specific sets of scientific criteria are required 'not just to give certainty to industry' but also to 'better understand any potential injurious effects on populations and provide sound evidence-based advice to the public'. 'There is no doubt establishing the specific criteria will be challenging. Evidence is needed across experimental toxicology, in vitro and human epidemiology studies,' McDonald says. 'As the EU report stipulates, the greatest difficulty in establishing strength of evidence can be with epidemiological data.'