London Agreement will make patents much easier and cheaper
Patents valid across many European countries will soon be much easier and cheaper to register, with the coming into force of the London Agreement.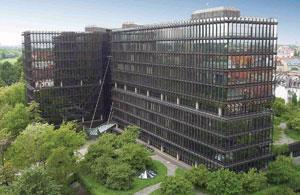 The agreement simplifies the translation requirements for patent applications filed with the European Patent Office. It was negotiated by EU member states in 2000, but has been in limbo ever since because of France's refusal to ratify it.
However, since the election of the new government earlier this year, ministers have signalled that France may be ready to back the deal. Finally, in August, Prime Minister Fran?ois Fillon announced that the country was set to go ahead with ratification. The French parliament is now expected to pass the agreement by late November. The deal means that companies filing for a European patent will no longer have to translate the entire patent into the official language of every European country for which patent protection is required. Instead, they need only produce a full version in one or more of the three official languages of the European Patent Office - English, French or German. Countries that do not normally use any of these languages will have to nominate one of them as their accepted language for patent applications.
Patent translations currently represent 40 per cent of the initial cost of obtaining a patent, said Ann Robins, legal affairs manager for pharmaceutical industry association EFPIA.
French scientists are delighted with the decision. Laurent Levy, chief executive of Paris-based drug development firm Nanobiotix, said, 'We believe this will simplify the process of getting patents all over Europe, and the ability to prosecute patents could also be improved.'
Didier Jammes, head of intellectual property at Paris-based Cisbio, which makes diagnostic test kits for drug development, said, 'For R&D-driven companies such as Cisbio, which files patents on a regular basis, this agreement will benefit us significantly in terms of saving time and money.'

Peter Mitchell