French universities have been given an early Christmas present of extra funding to boost their competitiveness
By Ned Stafford/Hamburg, Germany
French president Nicolas Sarkozy caught the Christmas spirit early this year, announcing plans to increase spending by €35 billion (?31 billion) to boost the nation's scientific and technological competitiveness, with nearly a third of the money earmarked to boost the global competitiveness of some French universities. The announcement comes just weeks after the UK announced plans to cut its research funding budget by ?600 million per year by 2013.
Jean-Fran?ois Bach, permanent secretary of the French Academy of Sciences and professor of Immunology at Hospital Necker in Paris, told Chemistry World that researchers are generally pleased with the plan as outlined by Sarkozy.
'This is a very nice Christmas present for researchers,' says Bach. 'I would say that for the scientific community this is a major event. It is a major effort to focus on infrastructure, which is badly needed, particularly in French universities, which in many cities need to be renovated.'
To fund the plan, announced December 14, Sarkozy said France would add to its already sizeable national debt by raising €35 billion, some €22 billion through government borrowing plus €13 billion repaid by French banks that borrowed from the state during the financial crisis.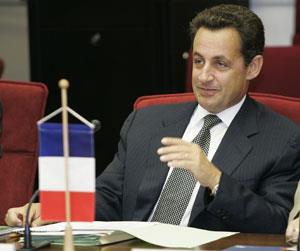 Under the plan, €11 billion will go toward improving France's university system; €8 billion to research institutes, with a focus on biotechnology, nanobiotech, and healthcare; €6.5 billion toward small- and medium-sized enterprises in such areas as transportation space and aeronautics; €5 billion toward renewable energy research and other means of sustainable development; and €4.5 billion toward the 'digital economy'. In an effort to encourage increased collaboration between industry and academic researchers, industry is expected to contribute €23 billion on top of the government's €35 billion.
French research was insufficiently funded until about five years ago, when the then government began to provide more money, Bach says, adding that the fresh €35 billion 'will nicely complement the previous efforts, which, although better then previous years, were still insufficient'.
Of the €11 billion for universities, some €7.7 billion will be used to transform 5 to 10 campuses into world-class universities. The plan resembles an initiative started in Germany several years ago to create a so-called 'German Ivy League' of universities to rival the international reputations of the likes of Harvard, Stanford and Oxford.
'There is certainly the spirit of trying to establish centres of excellence that can compete internationally,' Bach said. Not everyone, though, is pleased with the plan in France, which, like Germany, has a history of trying to keep its universities at equal levels. 'Personally, I am pleased with this plan,' he says. 'The academy supports excellence. But some feel it is not good to have high-level and lower-level universities.'
Additionally, Saclay a research cluster affiliated with Paris universities southwest of Paris that includes the Commission for Atomic Energy, will receive a total of around €1.85 billion.
After final details of the plan are worked out by the government, most of the actual allocation will be overseen by the French National Research Agency (ANR), he says. But money for medical research might be allocated with input from an international panel, he says.