Analysts say stings will only drive corruption into less visible channels
UK-headquartered pharmaceutical giant GlaxoSmithKline (GSK) is a long way from resolving its nightmare in China. The company faces official prosecution over accusations of bribery and corruption, litigation from fired employees and an upcoming trial of private investigators employed to look into a blackmail attempt.
However, analysts claim that the high-profile investigation against GSK by Chinese authorities is unlikely to translate into cleaning up the medical market in China any time soon.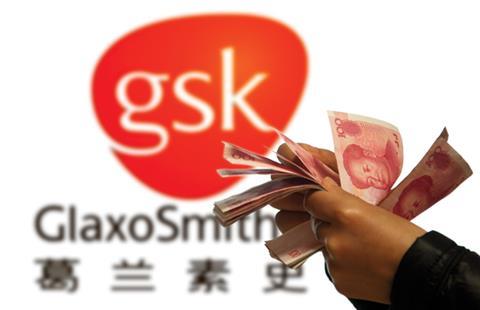 GSK's predicament
The investigation into GSK China was launched in mid-2013. More than 20 senior executives and sales representatives were arrested and its former China head, Mark Reilly, is suspected by police of encouraging employees to bribe Chinese doctors and officials. Reilly has not been arrested, but is forbidden from leaving China. The police revealed last year that GSK overpaid Shanghai-based Linjiang International Travel Agency to allow the firm to withdraw 'flexible' money for bribery to circumvent GSK's financial regulations.
In early May, Chinese police transferred the case to prosecutors, alleging that GSK has made billions of yuan in undue profits by claiming higher costs to inflate prices, and bribing doctors and hospital leaders. The prosecutors have yet to file a criminal allegation.
The company also reportedly fired around 1000 sales representatives out of its 7000-strong Chinese work force, who are alleged to be involved in bribery. Several of these former employees say the decision was illegal and unfair, and have complained at GSK's refusal to reimburse their expenses, which the staff say managers told them to use to bribe doctors. GSK denies any wrongdoing.
Liu Feng, a lawyer who represents some former GSK employees, says he has helped them fight the firm at labour arbitration agencies and a local court. None of the cases have yet reached any result.
To make things worse, Chinese authorities announced they will hold an open trial of private investigators Peter Humphrey, a Briton, and his wife, who were hired by GSK to investigate an internal blackmail attempt involving a video of Reilly in bed with his Chinese girlfriend. Police arrested the couple in July 2013, accusing them of illegally collecting Chinese citizens' personal information and corporate data.
Corruption remains
GSK's second quarter sales in China nearly halved from £212 million in 2013 to £129 million in the same period this year. But China is not targeting GSK alone, nor is the crackdown on corruption restricted to foreign drug firms.
Pharmaceutical firms will still have to rely on bribes to make a living. The crackdown will simply make them happen in a more hidden form
Police are investigating executives of Sanjing Pharmaceutical, which used to be one of China's top over-the-counter drugmakers, prompted by the firm's huge advertising expenditure. Liu Jianbin, former chairman of Sanjing, committed suicide on 18 May, during investigations of his alleged embezzlement of the company's marketing funds.
On 17 July, Shanghai prosecutors filed a public case against Huang Fengping, former deputy director of Shanghai Municipal Commission of Health and Family Planning, alleging that he took bribes from pharmaceutical firms including GSK. GSK has denied any involvement.
Despite several ongoing criminal investigations against companies and corrupted officials and doctors, the rampant use of bribes to secure drug sales is unlikely to change in China. According to statistics from investment banks, the total profits of China's 179 domestically listed pharmaceutical firms were 19 billion yuan (£1.8 billion) in 2013, yet their sales costs in the first half of 2013 were 35 billion yuan. Although the full year's sales costs are unavailable, they are certainly more than double the total profits.
'Where have the so-called sales costs gone? Everyone knows that,' says Hou Dakun, president of Beijing-based pharmaceutical consultancy Kelvin King. 'Pharmaceutical firms will have to rely on bribes [of doctors and health officials] to make a living. The strikes will simply make them happen in a more hidden form,' he tells Chemistry World.
Shi Lichen, a senior consulting partner of Alliance PKU Management Consultants, agrees, saying the high drug prices and rampant bribery in China are caused by public hospitals' monopoly on the pricing and use of prescription drugs. The investigations are not against GSK or foreign pharmaceutical companies alone, but GSK's misconduct has been excessive, Shi says.