Anubhav Saxena from the Indian branch of Momentive Performance Materials gives his perspective on innovation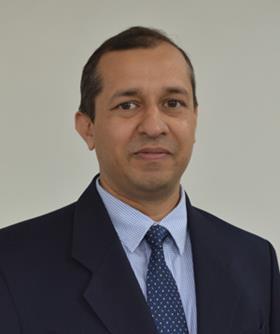 'Driving innovation in academia and industry are two side of the same coin.' So says Anubhav Saxena, technical director and site leader of Momentive Performance Materials' India Technology Centre in Bangalore. Momentive develops silicone, quartz, ceramics and other specialty materials for a wide range of industries, including automotive, electronics, personal care, consumer products, aerospace, building and construction, to name a few.
Considering he's only 41, Saxena already owns an impressive 42 international patents. He's also led the commercialisation of various technologies including a conditioning agent for curly hair; hybrid silicones for crude oil demulsification and an ionic fluid for cosmetic formulations.
Saxena began his academic journey at a very ordinary college in North India. 'Getting admitted to IIT [Indian Institutes of Technology] was probably the first step closer to my dreams,' he says. There he studied organic chemistry followed by a PhD in synthetic polymer chemistry.
Saxena's fascination for silicon helical polymers and curiosity for rich Japanese culture led him to join Michiya Fujiki at Nara Institute of Technology. There he serendipitously discovered a weak noncovalent Si···F–C interaction that is rare in the case of silicon polymers but has the potential to control higher ordered polymer structures.1 Cooperative interactions between silicon and fluorine atoms induce helicity by providing steric hindrance and obstructing the segmental motion of the flexible silicon backbone of polysilanes.
Anubhav and Fujiki demonstrated the potential of these weak and reversible Si···F–C interactions by designing efficient and cost-effective chemosensors including a new and simple way to amplify the detection of explosive nitroaromatic compounds and fluoride ions using fluoroalkylated polysilane. Anubhav feels overwhelmed that his postdoctoral stint was a turning point in his career where he realised how to translate the scientist's hypothesis into real applications.
The move to industry
When Anubhav returned to India 11 years ago, finding a demanding and nurturing research environment was a challenge. He joined GE Silicones as an entry-level research scientist in Bangalore and quickly stepped up the career ladder.
Momentive Performance Materials bought GE silicone in 2007; however, Momentive continued to operate their research activities from GE facility in India for few years and moved to their own new and independent R&D facility in 2012. Anubhav was heavily involved in setting-up the new R&D centre comprising state-of-the-art synthesis labs, analytical labs, clean rooms and application testing labs, in particular for personal care, paints and coatings. Ensuring safe and injury free relocation in an efficient and timely manner was no less than a 'crash course for leadership' and helped convert him from a specialist to a generalist. Respected for being an agile and accountable leader, Anubhav is also known as an innovator.
Innovation is a combination of ingenuity, relevance and execution – we need to be able to connect the dots
He says innovation is a combination of ingenuity, relevance and execution: 'It is a process and we need to develop a knowledge base across different functions and be able to connect dots.'
'Products should offer differentiating solutions to customers. Primarily, we look for the voice of the customer, understand and convert it into technical know-how; on the other hand, we create knowledge by developing technology platforms that could be used for different market segments and business units within Momentive.'
He divulges that there is a difference between research for emerging markets in India versus the rest of the world, because consumer habits and environmental conditions differ across the globe. For example, in personal care, fairness creams are very popular in India, whereas tanning creams are in demand in western countries; similarly, Indian hair texture is different to western world or even Japanese and Chinese hair. Additionally, paints for interior applications in Indian houses are typically more scrub resistant, as they often get washed during festivals, and dust pick-up resistance paints are in demand for exterior surfaces.
When comparing academia and industry, Anubhav says, in general, academia is more inclined towards 'new-to-world concepts' whereas in industry, the focus is on application-based research, developing new technologies, products and services. 'Academia is more proof of experiment and industry's role is how those proofs of experiment can be converted into real life. We [Momentive] offer internships as part of a master project to IIT students at Delhi and Kharagpur to understand structure–property relationships of silicone materials and their composites,' explains Anubhav.
Asked about collaborations between academia and industry, Anubhav says academia and industry should complement each other because moving from the scientist's hypothesis to launching a product, both need to work hand in hand. 'Industry's strict deadlines can balance academia's more lenient timelines. Both can conceive a project together at the planning stage so that roles and responsibilities are well defined and timeline expectations match.'
High quality chemical science research is growing exponentially in India and start-ups are likewise growing. Additionally there is an emphasis from government to drive industrial research while keeping clear targets: 'I feel there should be more schemes where government funding should be available to industrial research projects. More collaboration between the two will provide momentum to the whole thought process.'
References
1 S-Y Kim et al, Chem. Commun., 2004, 538 (DOI: 10.1039/b314723a)
A Saxena et al, Macromolecules, 2004, 37, 5873 (DOI: 10.1021/ma049546m)
A Saxena et al, Chem. Mater., 2005, 17, 2181 (DOI: 10.1021/cm048319w)
A Saxena, M Fujiki, J. Polym. Sci. A Polym. Chem., 2008, 46, 4637 (DOI: 10.1002/pola.22762)